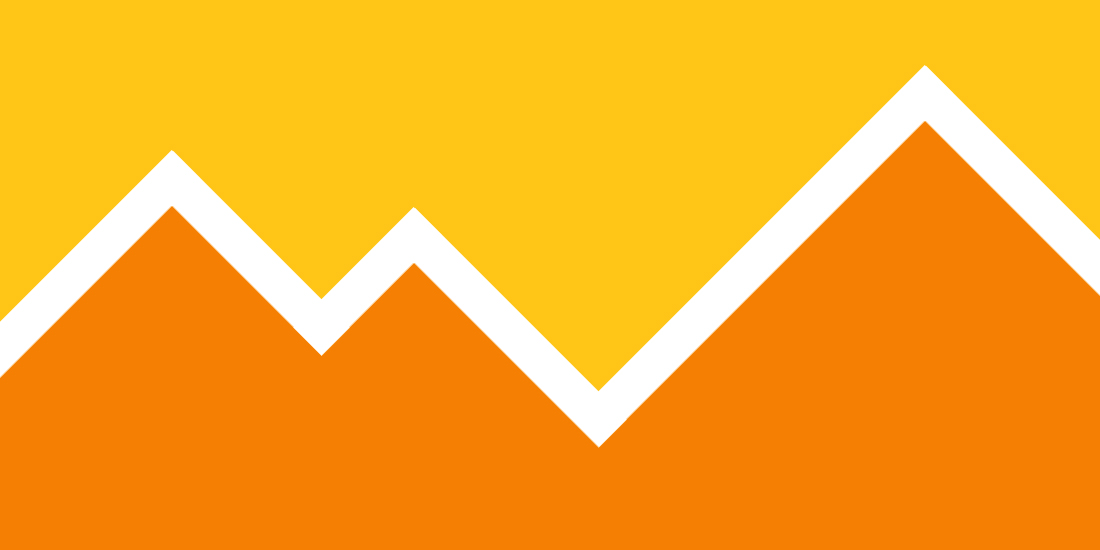 Did you know that less than 50% of websites use Analytics tracking? For nonprofits, the number is even higher! No one is able to explain why; however, it's plausible that nonprofits do not use it because they lack the time or resources to do so. It's also possible that Google Analytics is seen as something too commercial and profiteering to be used by nonprofits.
Whatever the reason, it is important to note that while your nonprofit is not attempting to sell anything, you still need your audience to take action. This is where Google Analytics can help.
Using Google Analytics to track Nonprofit Goals
If you have a place for people to donate money, you can use Google Analytics to better track and understand these activities, leading to increased donations. This is called "Donor Activity."
Google Analytics can tell you where these donors came from, potentially including a Google search, Facebook, other websites, or links in an email. From there, you compare their original location to donation patterns and determine what's working for you. If a specific Facebook post caused more donations, you can tailor future posts to engage your audience or increase donations.
If their donations came from Google searches, you have a little more work. You need to research what keywords were used. From this information, you can adjust your Search Engine Optimization (or SEO) and use that for gathering more site visitors. For more information on SEO, see some of our earlier blog posts.
Other ways you can study your website with Google Analytics include: checking pages visitors viewed most often, length on site, what content sent them away, and what kept them engaged. Additionally, you can check which pages caused more donations. If you are not interested in donations alone, here are some other possible explorations:
How much information do they read?
Which campaigns interest them?
Number of people reacting to or hearing your messages
Which methods best increase your email lists or networking?
Do people respond better to social media or email calls to action or response?
Ways to improve sending your message out
How many people visit after reading a post on Facebook?
What people do when they come from a place like Facebook?
Which referring websites generate the most traffic?
And the list goes on…
Why Nonprofits Need Google Analytics
Plenty of reasons exist to underscore why nonprofits should utilize Google Analytics versus other software. First and foremost, the sophistication of its analytical offerings is a deal you cannot beat: the package allows for more types of tracking, conversion tracking, and segmentation than many other pieces of software. In fact, it even offers more options in certain areas than paid software does.
That being said, the key to remember is that it is free! Some nonprofits are not in a struggle for money; however, if this software contains some of the most sophisticated analytics and is free, why would you spend tens or hundreds of thousands of dollars for paid software that may not give you any added benefits for that extra cost? An added perk is the fact that Google hosts the data which means your IT department (if they exist) won't need to devote a server to your analytics.
Lastly, remember that Google Analytics is incredibly user-friendly. Google offers free tutorial videos along with resources, websites, and books if additional help is necessary. No matter the size of your organization, this is a practical and smart solution for your nonprofit. Let's discuss how to set up this process.
Where to Start – Keep Calm and Google Analytics On!
Analytics sounds like something scary and complex, especially if you're not technical. But fear not, analytics are now manageable with a few simple steps. And, even if you have no tech abilities, don't worry! Learning Google Analytics is not painful or overly-complicated.
Google for Nonprofits
Google for Nonprofits is a must. If you have not signed up, do so! Now! You receive lots of perks including free or discounted Google Apps, Adwords advertising for free (some rules apply), more branding and uploads with YouTube, Google Earth licensing, and so much more. If your nonprofit exists on the internet, you need Google for Nonprofits: no excuses.
Here's Where It Gets (Slightly) Techy
Create your Analytics account for starts. Once you have it, you need the Google Analytics Tracking Code on your website. An important recommendation is to have an administrative account in Gmail (generally use: Nonprofitname@gmail.com) before anything else. This helps to separate your work from your nonprofit. Once you have created this new account, you can choose to set up admin privileges in your personal account, so you can always have access, but do not need to constantly login to both accounts. Once you have this set up, create the analytics account with your new nonprofit account.
It sounds scary, but this is quick and mostly painless. Once you have it set, Google Analytics will give you a code that needs to be cut and pasted onto your web pages.
(On a side note, if you use WordPress multiple plugins assist with coding all of the pages for you.)
Also, make sure you install the newest Asynchronous code in the <head> section of your website code to assure you receive the best tracking results.
Data Addiction
Data is fun! If you have never included Google Analytics on your site, the temptation to check your numbers every, single day can be tempting. This is completely normal. Instead, try some of these starter ideas for help with your data.
Tracking Marketing Campaigns
Use Campaign tagging to separately analyze data based on your marketing efforts. You can narrow it down to specific emails, which social media accounts generate more interactions, and any links sent to the public. These assist you in determining what tactics work better than others and allow your marketing team to reach the channels that work best for your nonprofit.
If you have a real time event occurring and want to see data as it comes in, use Google Analytics to watch your data come in as it happens. Keep in mind this information is unfiltered, so you will see the hits, but if you have lots of filters it will be hard to maintain an accurate profile. But, if your normal traffic remains in the 10-20 range, it can be exciting to see how marketing efforts impact your site in real time.
SEO campaigns need to be successful in order for nonprofits to see them as worthwhile. Google Analytics assists with tracking how many people using certain keywords found specific pages. Additionally, it tracks changes over time. Users can track link bait and referral traffic as well. If you use SEO for your nonprofit, you can use Google Analytics to help improve or gain traffic to your website. You should know the top 20 words or phrases used to find your website to allow your chance to build traffic and develop content based on your users' needs. Finally, check bounce rates to see which visitors leave your site without any interaction. You can avoid those keywords or recreate your website to find new ways to attract people searching with that keyword.
Engaging via Social Media
While you can automatically use Google Analytics to track Google+ sharing, that is not the only media you can follow. With some changes to your page codes, you can follow if your users are logged into Twitter, Facebook, and others whenever they are on your site. With this page code, you can also see the number of people who visit your Facebook pages, when they "like" specific content from your site, and so on. An important tool to communicate with your audience is social media thus making it critical to see how they interact with your website beyond what Facebook offers. This tracking allows your nonprofit to follow behaviors, the content your users lean towards, and which social media to use.
You can make sure that your most viewed pages include calls-to-action so the people viewing engage in the behaviors needed to complete your business goals. Give people the chance to work with you. Find ways to engage people and make it easy to donate. On the other hand, do not make them feel bad for not donating.
Review how people get to your high bounce rate pages and see what changes need to be made to retain more people. Find ways to get them to stay.
Goals are a must. Decide what your purpose is on your site. Google Analytics allows for goal-setting to see that a form has a conversion rate. Any donation method has a goal and you can funnel through to see which people you lose along the process. These goals along with other data can be used to see if certain users will convert more readily than others and what information helps with that process.
What's Next?
Remember, this is a base for starting with Google Analytics. A key to remember is to track anything you do within your website. Keep testing. Keep checking. Keep trying, improving, and working towards better goals. Use Google Analytics as a free and powerful tool.