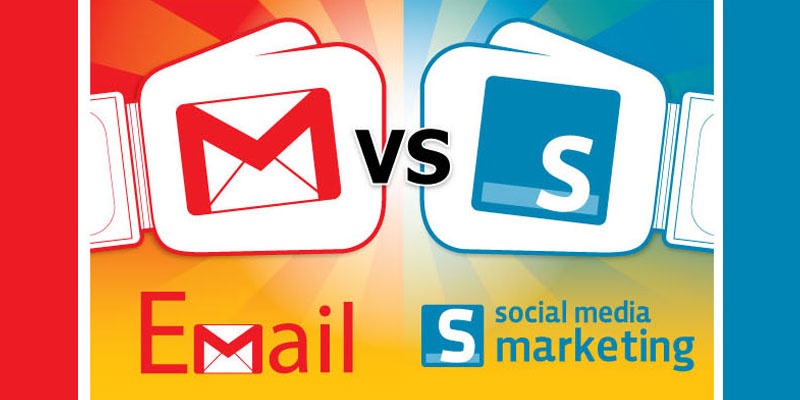 In a survey from McKinsey & Company, it says email is a more effective way to gain customers than social media sites like Facebook and Twitter. Email works almost 40 times better than Facebook and Twitter combined, according to their results.
That's because:
91% all US consumers still use e-mail daily
Consumers who receive email marketing spend 83% more when shopping
The average ROI for every dollar spent on email marketing is $44.25
Email marketing can be up to 20x more effective than other marketing outlets
Email is effective because it's permission-based. The people on your email list have given you the go-ahead to send them messages.  And, with the prevalence of mobile devices, they're always listening. Email is the number-one activity for people on their smartphones and tablets.
However, email checking behavior is changing and has declined 20 percent between 2008 and 2013.
The report reads:
"marketers need to make increasingly sophisticated use of social networks and other channels to engage with consumers and convert interest to sales… email is still more effective, but these other channels are becoming better places to acquire customers."
Social media sites, are typically a far more casual environment to help build brand awareness, provide bite-size bits of industry information, and create communities among your customers.
The key to all effective communications is fully engaging with your audience. Email has the advantage of directly reaching a single person. Social sites such as Facebook have surrounding text, ads and pictures distracting the reader's attention and competing with the message you are trying to deliver.
When someone opens an email, you have their undivided attention.
Not only that, you can use analytics to see what that person clicks and opens, which are statistics you can use to segment your list and direct different customers to personalized destinations.
With social media sites making all sorts of tweaks and improvements to maximize their appeal to businesses and marketers, the effectiveness gap may soon narrow. But for marketers with a finite budget, this may serve as a reminder to refocus your efforts on email marketing.
How do you do your online marketing? Do you take care of email first, and then social media if you have time left over?  Do you need email marketing services?[clickToTweet tweet="Email Marketing is Still More Effective Than Social Media" quote="Email Marketing is Still More Effective Than Social Media"]
LEARN MORE SEO FROM YOUR EMAIL
SEO, YouTube, Pinterest and more sent out bi-weekly
Thank you for subscribing.
Something went wrong.