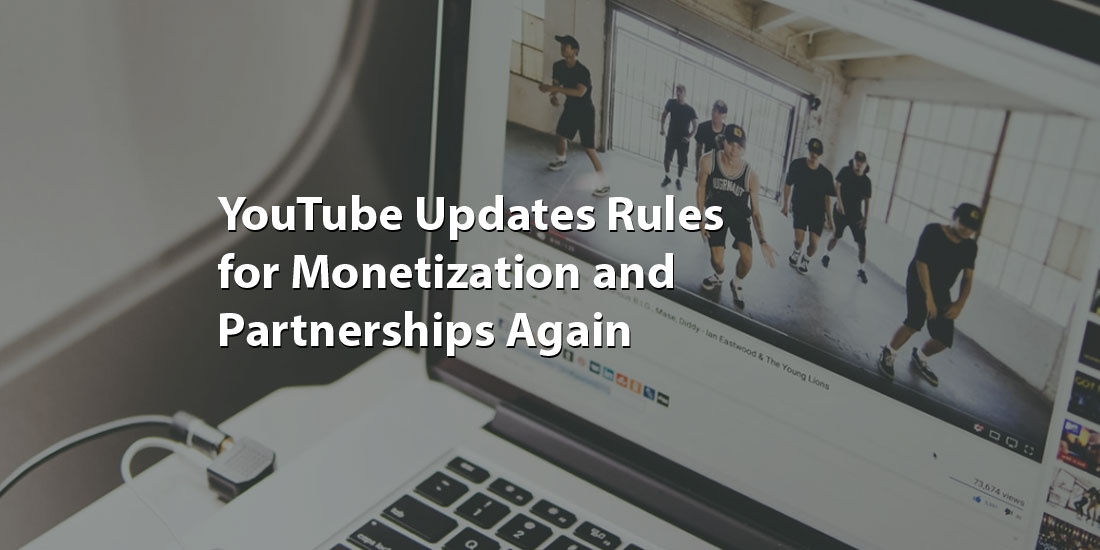 After discussions with advertisers and creators, Google has announced a stricter policy for the YouTube Partner Program. The updated program will help determine what channels are deserving of running ads on YouTube.
It is important for YouTube to make it clear that they aim to protect their advertisers from inappropriate content, and to ensure that ads run next to content that reflects their values.
The YouTube Partner Program enables publishers to earn money by using advertisers.
Under the new rules, channels need to have 1,000 subscribers, 4,000 hours of view time as well as the previously required 10,000 total views. As of February 20th, Google has started applying these rules to current partners. This change is an effort to take channel size, audience engagement and creator behavior into account instead of basing acceptance on high viewing rates.
This movement to regain advertiser's trust, is an effort to ensure marketer's ads will be shown on more prominent channels, and will less likely run on random, less viewed channels. Channels will also be more strictly monitored to ensure channel owners are following community guidelines.
If community guidelines are broken, the channel will be removed from the YouTube Partner Program, and if the channel receives three strikes, the user's accounts, videos and channels will be removed from YouTube completely.
There are also changes in the works for Google Preferred members. This program, which aims to hold the most popular content, will have everything manually viewed and will only allow advertisement on appropriate content. Changes to this program will include vetting to ensure that the only videos that receive ads have ad-friendly content.
This change has been influenced over the controversial Logan Paul, and his suicide forest video. YouTube has since banned the famous vlogger because of this inappropriate content.
In addition to these changes, YouTube plans to instate a "three-tier suitability program" which aims to give marketers more control over reaching a larger audience versus running ads in a safer, more ad-friendly environment. YouTube will be working with third party companies to maximize safety reporting online. Currently, YouTube is in beta with Integral Ad Science (IAS) and will soon launch a beta with DoubleVerify.
Controversies and challenges in the last year have prompted these tough but necessary changes for YouTube's future.
It comes with holding true to the promises they hold for their advertisers: to reach over 1.5 billion people a year in a safe environment with content everyone loves.
LEARN MORE SEO FROM YOUR EMAIL
SEO, YouTube, Pinterest and more sent out bi-weekly
Thank you for subscribing.
Something went wrong.