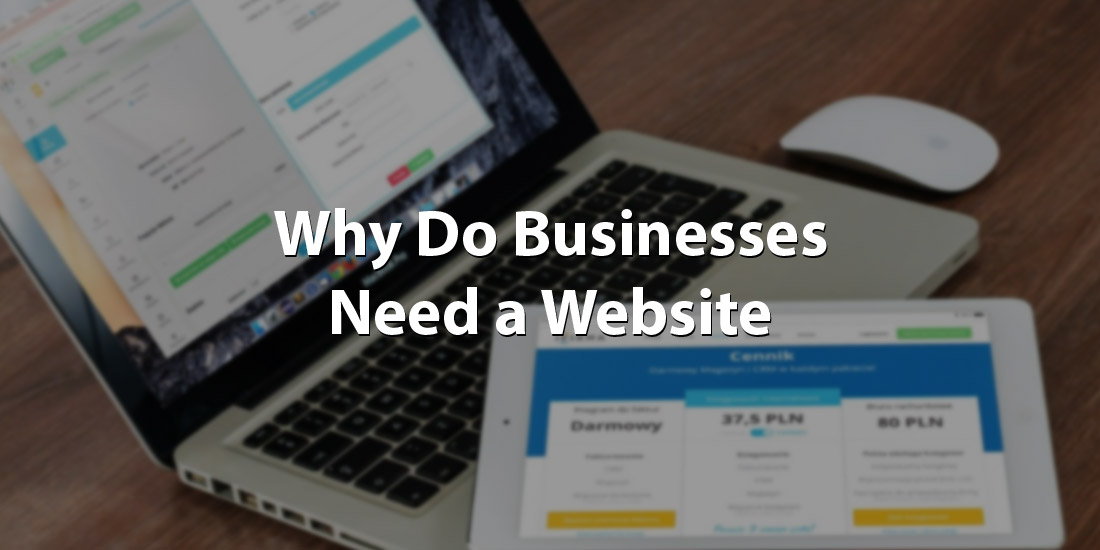 If you own a small business and are asking, "Do I need a website?" the short answer is: yes. A good, well-designed website can do wonders for your business, and here's why.
Consumers are Adapting to the Digital Age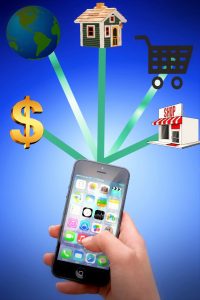 In the days of the Yellow Pages, the telephone was a new, revolutionary thing that heavily impacted how consumers did business. As household use of the telephone increased, the telephone directory was used frequently by most people. With the Yellow Pages being used so frequently, businesses advertising in it was a no-brainer.
Then, the world wide web came along. People realized that using the Internet to find what they needed was way faster and easier than using a phonebook, the Yellow Pages became pretty obsolete.
These days, 97% of consumers go online to find local businesses. If you want them to find your business, you need to be found online. "I need a website," is right.
More Reasons You Need a Website
According to a study conducted by Deloitte, digitally advanced small businesses:
Earn two times as much revenue per employee

Experience revenue growth over the previous year that is nearly 4 times as high

Almost three times as likely to create jobs over the previous year

Have an average employment growth rate that is more than 6 times as high
This applies to all industries.
30% of Consumers Won't Consider a Business Without a Website
Americans, on average, spend 23.6 hours online per week. We're also on our mobile devices for about 5 hours each day. With the amount of time the Internet plays a part in our lives, it's only natural that companies would be expected to have websites. For this reason, companies are often considered less professional for not having one.

People are Searching For Your Business Online
Having a website is, to put it simply, being when your consumers are. There are concrete reasons that so many companies invest in search engine optimization (SEO); 63 percent of consumers primarily use a company's website to find and engage with businesses. 97 percent of people use the internet to find local businesses, and, with there being 3.5 billion Google searches every day, not having a website just means you have no chance of having a piece of that pie.
Conversions are Influenced by Digital Website Content
Conversions mean taking visitors on your site and turning them into long term customers. In simple terms, it means sales. A website and the content on that site can and will affect sales. 75% of B2B buyers (a type of buyer persona) say that a company website's content influences their buying decisions. For example, using video and clear messaging makes your site more likely to hold customers' attention and create conversions.
This trend also applies to every industry. For more tips on how to turn site visitors into conversions, check out this article.
You Need a Quick Way to Answer Basic Questions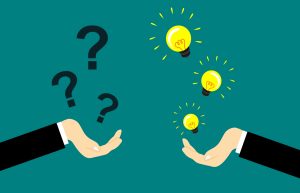 The main reason that people visit companies' websites is that they want something. We also live in a world of immediate gratification.
If buyers have questions about who you are, what you're selling, and how to contact you, but can't find it quickly and easily, they're likely to drop you completely. Find more information about making contact pages and service pages easily accessible here.
It Will Help You Beat Competitors
If your website is optimized well, it can help you beat even the Goliaths in your industry. For example, Villa Lagoon, a tile company, competes with much bigger players in the industry but manages to hold their own. They remain near the top in search results thanks to their website optimization.
Social Media Reach is Declining
If you think that your company's Facebook page is enough, think again. Nearly every company out there has a Facebook page.
Facebook's users are also just growing less engaged with the platform in general; in 2018, users spent 50 million fewer hours on the platform than in 2017.
To conclude, in this day and age, having a website for your business is more important than ever. Its benefits greatly outweigh the time, effort, and resources needed to invest in a website.
LEARN MORE SEO FROM YOUR EMAIL
SEO, YouTube, Pinterest and more sent out bi-weekly
Thank you for subscribing.
Something went wrong.