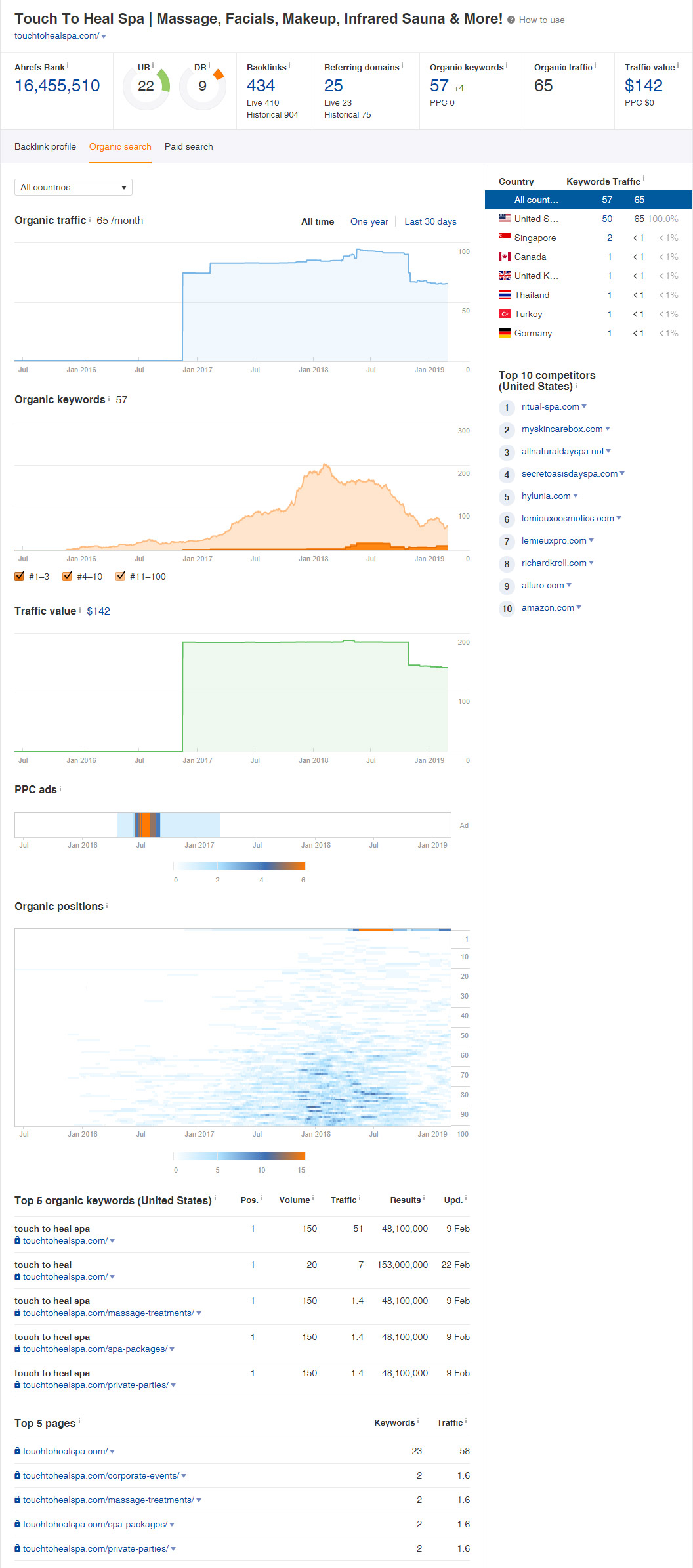 Improve YouTube strategy
Why it's important
Your best opportunity to rank in a search engine is with an optimized video. According to Forrester Research, it is 53 times easier to rank a video in Google's search results than it is to rank a webpage.
Consider some of these statisitcs:
Google is the world's largest search engine,
67% of all online searches are through Google
94% of all mobile and tablet searches are through Google
The second largest search engine is YouTube, which is owned by none other than Google.

More than 91% of the videos that are returned through a Google search come from YouTube.
Less than 15% of small businesses use video, which makes it 85% more effective than other marketing mediums.
Here is information about our services, pricing and more:
There are 2 types of SEO:
On-page SEO (website related) (need to be optimized first as it's the first thing Google sees and will penalize you / stick you at the bottom of the list if not addressed, the reports above are mostly for On-page SEO since they are necessary for everyone).
Off-page SEO (non-website related: social media, email marketing, video/youtube, and more) (once you've addressed all the On-page SEO issues, Google then considers your Off-page SEO to determine where to place you in their list ie. ranking).
The first package with us is always $750 for the first month:
The purpose of this SEO package is to first address website penalties (On-page SEO) so we can better gauge where you really stand vs the competition. For example, if you have a slow website, just by fixing the speed you could rank 1-20+ results higher in Google. At the end of the month, we measure the results of our efforts and are now able to make a much better estimate and understanding of what a long term SEO strategy will look like.
We'll send you a contract, an invoice, and then we'll need the login information for WordPress/ website hosting, Google and Facebook to get started:
We fix your website's SEO, theme/plugin/hosting related SEO tasks (penalty related).
Then we create a keyword/content report and create a strategy to maximize your what you already have (what can we optimize to make work better, this varies from client to client).
Next, we create a video for the page/service that you most want to rank highly for (usually for the homepage – most people start on the homepage and thus this boosts the website's SEO the most).
We then have our second one-on-one consulting session, to make final revisions to video and run a small number of ads on it (this helps to get the ball rolling on the YouTube SEO), as well as discuss the keyword strategy.At the end of the month, we'll make another SEO report to measure our results.
The 6-month package of work ($500/month) usually includes the following:
Create a content marketing strategy/schedule (2 videos a month typically – if you already have a videographer we can allocate this time elsewhere).

Create & schedule 2 months out minimum.

Create a social media strategy for the distribution of content:

Usually includes setting up a program like Buffer or Hootsuite to automate the scheduling.
Create a Pinterest strategy (Pinterest is known as the #1 source of referral traffic on the internet, this means that people will actually click on links / leave Pinterest and visit the website vs. social media sites like Facebook where very few people leave the bubble, it also happens to not be owned by Google or Facebook and is one of the social media platforms that plays nice with both).
Depending on your industry, competition, and desired goals we may create other platform-specific strategies.

At this point, strategies get specific to the industry and level of competition. In general, you want to replicate the success of your competition in the long term, while finding channels that they aren't taking advantage of for those high margins / short term results (example: YouTube, 100% of businesses are on Google, less than 20% of businesses are on YouTube).
All websites start with 0 traffic, so without marketing websites usually stay rather static and don't improve their traffic/visitors. It takes a consistent marketing strategy (blogging, social media, video, etc) to build organic traffic (organic just means you didn't pay for it vs. PPC [ie. pay-per-click, example: Google Adwords]).
Please keep in mind these steps aren't set in stone, depending on your desired goals and existing SEO we may do more or less in different areas, anything you want to keep in-house we'll optimize and train you on how to do the SEO side of things better, while filling in the gaps everywhere else.
SEO (search engine optimization) really depends on your competition, you need to do more than your closest competitor (location is a big factor) to show up higher than them in the search engine. So depending on the level of your local competition you are going to have to do more or less. The sooner you get started, the cheaper and better your long term results, and the more future friendly your business will be when it does get more competitive.
SEO is a marathon race, not a sprint.
We help you complete the tasks above quickly and efficiently and get your web pages and website ranked higher in major search engines, with a focus on Google. We will help you increase targeted traffic, conversions, and sales from your website.
For more SEO results and case studies:
https://seattlewebsearch.com/portfolio/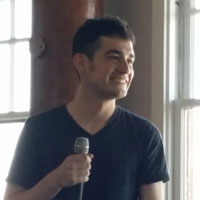 Please let me know if you have any questions.
Can we setup a time to go over this report together? Thanks!
Geoffrey Purkis
Seattle Web Search
p: (925) 323-7245
e: geoff@seattlewebsearch.com
w: seattlewebsearch.com