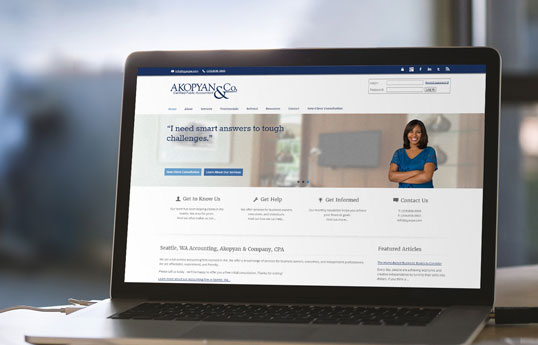 SEO RESULTS
Coming soon!
Give your business a big advantage over your less clued in competitors and improve your site's performance with our small business SEO packages.
Client: Akopyan & Company, CPA
Akopyan & Company, CPA is a full-service Accounting firm licensed in WA. They offer a broad range of services for business owners, executives, and independent professionals.
They can take care of your books for you, so you can get back to the job of running your business and generating profits. They also offer payroll solutions that meet your business's needs and enable you to spend time doing what you do best–running your company. And their part-time CFO service gives you a professional financial manager who works with you to help guide your business to success.
Date: May 13, 2016