WHAT WE DID
We helped Rachel Bender rebuild her Avvo website because Avvo was restricting her ability to install plugins and customize her own website.
Using a new theme (Enfold) we gave Rachel much more control over her website with the built in page builder.
We wanted to reduce the number of options in the top menu to create a site structure that makes it easier on users and the search engines to find content on the website. A good structure is well categorized, and pages within it only link to other pages on the same topic. We did this by removing the drop down menus and moving them to the sidebars for the first level of pages.

Next we made sure that the important information was above the fold and made it easier for new visitors to find the main services she offers.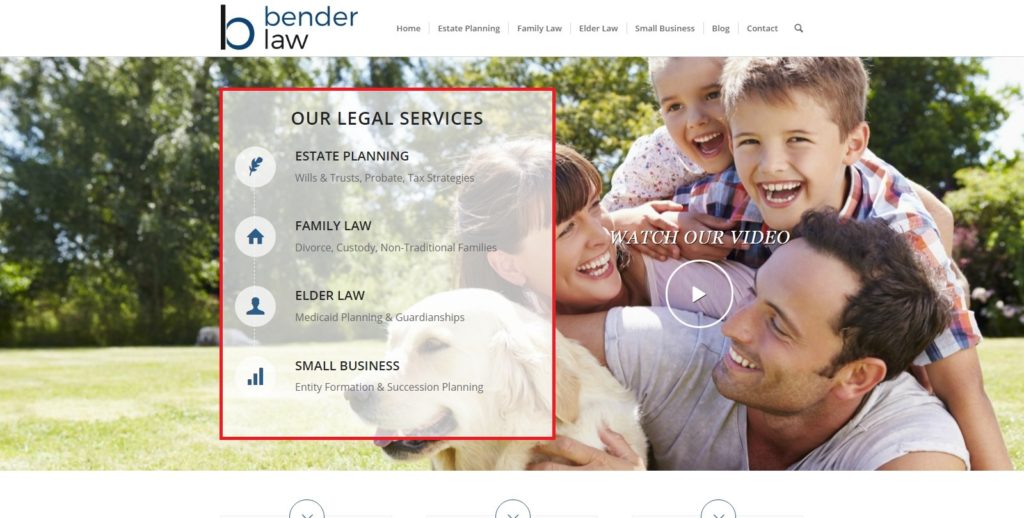 Next we created a video for the homepage as well as two more videos for the main services she offers: