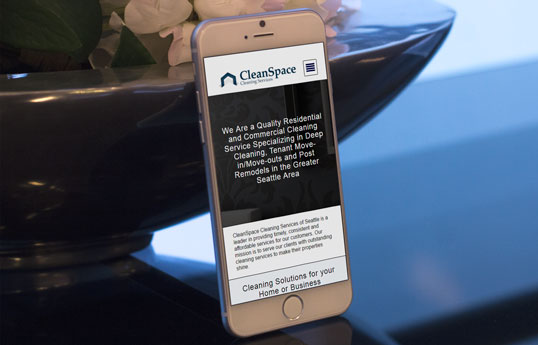 WHAT WE DID
We helped them streamline their website with a keyword strategy and build their YouTube channel.
SEO RESULTS: May 13, 2016 – Jun 11, 2016

Give your business a big advantage over your less clued in competitors and improve your site's performance with our small business SEO packages.
Client: CleanSpace Cleaning Services
CleanSpace Cleaning Services is proud to serve the needs of individuals and businesses in the Greater Seattle Metropolitan area.
They are your local cleaning experts providing timely, consistent and affordable services for their customers. Their mission is to serve their clients with outstanding cleaning services to make their properties shine.
Date: May 25, 2016