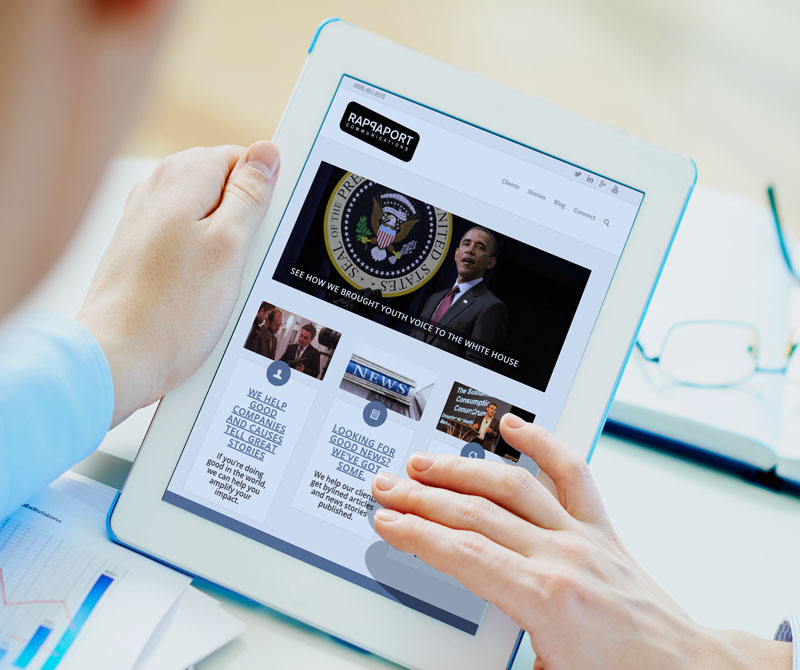 WHAT WE DID
Project description coming soon!
VIDEO
Video coming soon!
December 2015
Rappaport Communications

Oakland Web Design
rappaportcommunications.com
OVERVIEW
Amon Rappaport, the founder of Rappaport Communications, is passionate about helping good companies and causes tell great stories that create value and change the world.
Amon hired us to build a responsive website and create a SEO strategy that attracted more companies, nonprofits and government entities like his most recent clients: Wells Fargo, the White House (Office of National Drug Control Policy), etc.