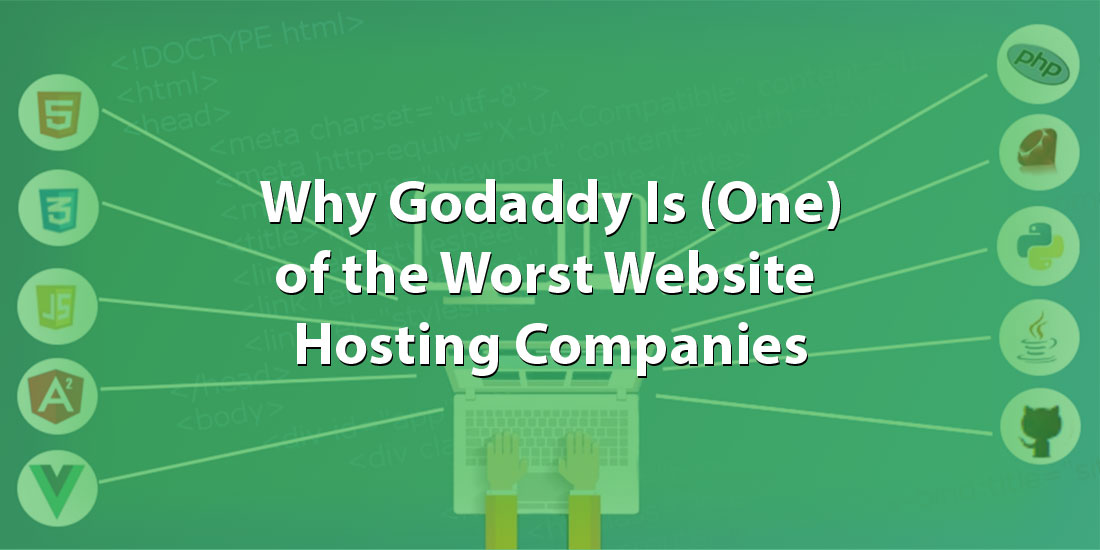 GoDaddy Explicitly Limits Your Databases, Email Addresses & Memory
Other web hosts don't do this to the extent that GoDaddy does. And what it means in practice is that you can't put a bunch of websites up on one hosting account. A WordPress blog/website needs 1 database – so even on the Deluxe Plan, you are limited to 25 websites. They removed the bit about databases from their plans page so that it *looks* like you have unlimited everything – but those hard limits are still in place.
However, if you go for the Ultimate Plan, you get unlimited everything for a really cheap price. But still.
EDIT: In 2017, this is still somewhat true. They've gotten better with their Deluxe plan since you have unlimited disk space. But make sure you are comparing apples to apples with plans between providers. I'm a fan of this Buzzfeed-style WordPress hosting quiz to sort the options based on your priorities.
GoDaddy Makes It A Little Hard To Leave
This con relates to #1 above…but deserves its own spot.
Mainly because when you choose a web host – it's a pretty big time commitment. You'll be investing a lot of energy into your website – assuming that the host is doing their job.
And even though moving web hosts should be simple…there's a lot of little things that can make it go wrong. GoDaddy isn't famous for helping its customers leave. That's a con.
EDIT: Yes, as of 2017…this is still true. It's a bit easier with cPanel, but their domain transfer is needlessly interrupted with annoying upsells and obstacles. I recently did a client site redesign and scoped the project to migrate to another host. But – since my client had had email, domains and hosting there for years, the move simply wasn't worth the hassle.
Conclusion: GoDaddy Web Hosting doesn't stack up overall against my general recommendation for starter sites. Siteground (see their 4th of July discount offer here) is my recommendation for most starter sites (including personal blogs like this one).
If you have a larger/growing site or simply want an independent company with a focus on customer support and performance – my main websites are now on InMotion Hosting. Get InMotion's discount here.
However, GoDaddy hosting is solid and cheap web hosting. If you are looking for a host that,
Integrates well with domain names that you own on GoDaddy
Is cheap, branded, and supported
Has a lot of documentation
And if you plan on not doing anything fancy – GoDaddy Web Hosting for WordPress is a fine way to go. I have friends and clients who have been on them for quite a while – and are fine with them.
EDIT: To answer a lot of questions I've gotten about what you do once you get a hosting package…you should send your Domain Nameservers to your hosting account for reliability and speed reasons (automatic if you've purchase your domain with your hosting or you get specific instructions if you purchase hosting separately). We've written a series of posts on setting up a website from scratch on here. [clickToTweet tweet="Everything you need to know about Godaddy" quote="Everything you need to know about Godaddy"]
LEARN MORE SEO FROM YOUR EMAIL
SEO, YouTube, Pinterest and more sent out bi-weekly
Thank you for subscribing.
Something went wrong.