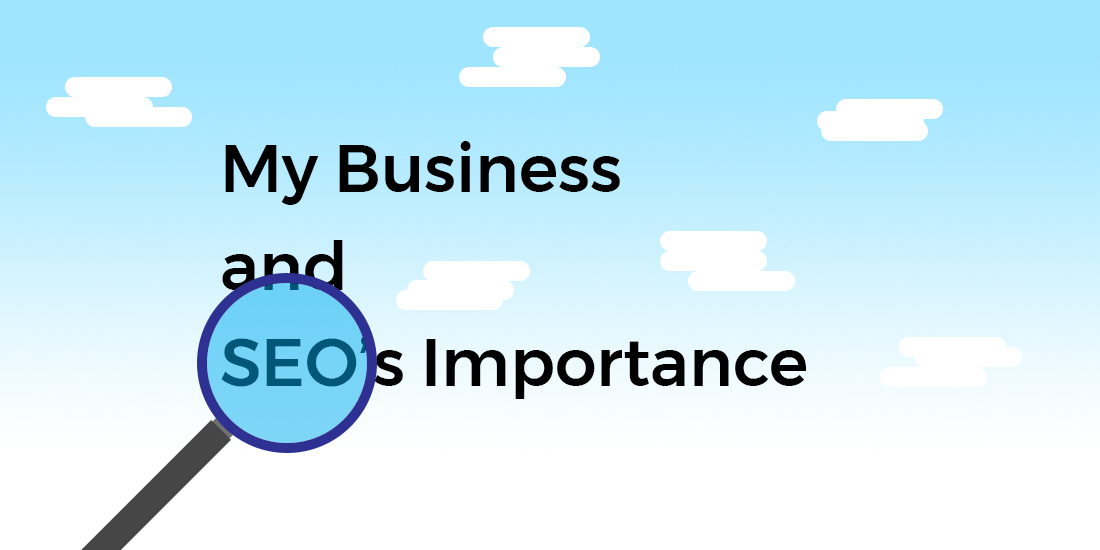 If it is true that having an online presence affects any business operation, it's also true that a savvy SEO strategy makes an online business successful.  Despite how often major search engines continuously update algorithms for prioritized searches, SEO is here to stay. Here's why you need an SEO expert to help your online presence maximize your business's potential.
SEO Brings Your Website to Attention
Using splash pages and social networking sites that send visitors back to your website is not sufficient to grow your audience. If you want people to visit your website you must focus on attracting search engines through an appealing web design. At this point, you can bring your SEO efforts into the mix.
The entire process of SEO is to:
Choose relevant keywords to include.
Create pertinent and meaningful content.
Gather attention from search engines.
When you have done a great job with SEO, your website will rank higher and could move into the top three results. The result will be greatly increased visits to your site.
To maintain the best results with SEO, it is important that you consider building your site from the ground up instead of plugging in SEO parts to a website already in existence.
Creating the Correct Meta Descriptions and Title Tags
In print media, the right tag line works to draw attention and encourage consumers to stay with you long enough to find out what you offer. The same goes for the SEO descriptions you write to define your site and the title tags of every page. Do the following for the best results:
Generate a useful and informational meta tag.
Make it short and to the point.
Keep it inviting enough so users will want to click on your site.
All tags and descriptions need the same consideration as the content and images you place on your web pages. SEO experts offer knowledge in how to use these tools to your advantage to increase traffic to your site.
Assistance with Ranking Factors
It might be surprising to discover that search engines use hundreds of different criteria when deciding where pages rank within their search results. Having the correct SEO keywords assists with some of this, but for the right type of attention much more needs to be taken into consideration.
When determining your SEO strategy for your online presence, you cannot set one route and keep with it no matter what. Since search engines refine their algorithms, websites need to update frequently in order to maintain their high ranking instead of falling down the page.
The way to avoid this is to:
Know what works right now in your current SEO strategy.
Anticipate search algorithm shifts.
Be sure to change your strategy before changes become implemented.
Your SEO strategy will be ever-evolving and continue its success into the future.
Credibility Building
To convince customers that you have what they need, you want to educate them and build up your credibility.
SEO strategy uses a key component to help you do so: link building. Your site's reputation improves when you have more links for your site among other credible sites. Also, the links should be natural, not forced or out of place to visitors. Google and other search engines will consider all these factors when ranking your site.
Avoiding Keyword Stuffing
Older algorithms were not very selective in picking keywords. They did not just look for the ones related to users' searches, but they also looked for multiple uses of those phrases meaning that if you had commonly used search phrases the search results were very good.
Today's algorithms focus on content that is useful to the reader and allow search engines to penalize your site if you overload it with certain phrases. Using the correct SEO strategy allows for you to avoid mistakes and increase the odds of moving to the top.
Using SEO with Other Marketing Methods
Creating a company account or page on a social network site means the chance to build an audience by using various marketing methods.  People can "like" or "follow" the page and stay in touch with any posts added regularly and can be attracted by links that exhibit specific pages of your site or hashtags.
To obtain potential clients' attention, you can use hashtags, but keep these items in mind as you learn how to create them:
The hashtags need to go before the words related to your content.
Don't use more than three hashtags in a single post.
Remove hashtags that are unnecessary.
SEO Allows for Competition with Other Brands
Since the competition out there is pretty intense among quality brands, you cannot depend on your reputation alone.
Making positive impressions through your product descriptions helps your website reach higher placement on search engines results. And that's something that SEO does very well.
Increase Having Your Site Bookmarked
If you have persuaded the consumer, they will believe your site gives them the benefits promised from the search results. If they believe it, they will likely bookmark the site and in the future, instead of searching again, they can click the saved link.
Additionally, saved links may be shared with others. Anyone who finds your site could share it via social media posts or email. Using those great SEO strategies, you created a place for the tradition of relationship marketing.
Updating Online Presence with SEOs
Traditional advertising endorses changing things occasionally to avoid the risk of appearing outdated. For example, think of the frequency of new television commercials showing different products. Even ones that grab the imagination of the buying public are usually retired in under a year.
SEO shows you a basic concept for your online presence.  Sustain your visitors' interest by:
Updating your site frequently.
Changing images along with content.
Changing your meta descriptions and tag lines as needed.
By keeping it fresh, your long-term customers will stay engaged while new ones are attracted.
No one will disagree that SEO is vital to being successful with your business. With anything online, it changes, so take a new look over your online presence. Sticking with a professional who knows SEO means you can stay on the front page of the rankings, be in a position to gain attention from more consumers and build a fantastic reputation on social networks.
LEARN MORE SEO FROM YOUR EMAIL
SEO, YouTube, Pinterest and more sent out bi-weekly
Thank you for subscribing.
Something went wrong.