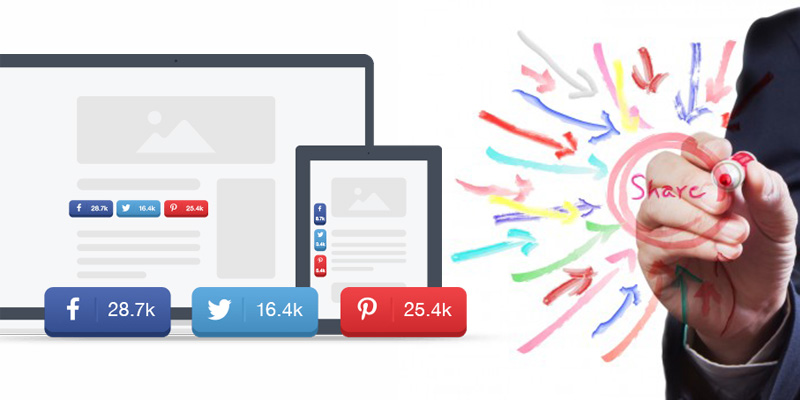 BNI SEO Tip #2: Post Less, Share and Comment More! [Video]
Social media has completely changed the marketing and advertising industry by making it possible to implement relatively inexpensive marketing campaigns. However, social media marketing can be overwhelming and time consuming if you don't focus your time and efforts.
The power of social media is in its ability to build relationships and awareness quickly.  It can engage communities through sharing of desirable content and quickly expand your digital footprint.
It also offers an alternative form of analytics that can greatly help you understand what your prospects want and expect from your business.  All this can greatly increase brand loyalty and provide valuable insight on the best way to improve your business.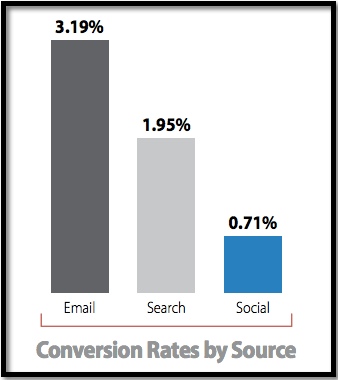 However, social media sites are typically a far more casual environment to help build brand awareness, provide bite-size bits of industry information, and create communities among your customers. Social media posts have very low conversion rates on average.
Industry Conversion Rates (Q1 2013):
Email = 3.19%
Search = 1.95%
Social = 0.71%
The key to all effective communications is fully engaging with your audience. Work with your BNI members to help increase your engagement which in turn will boost your conversions!
"marketers need to make increasingly sophisticated use of social networks and other channels to engage with consumers and convert interest to sales" –McKinsey & Company
What's the difference between these 2 posts?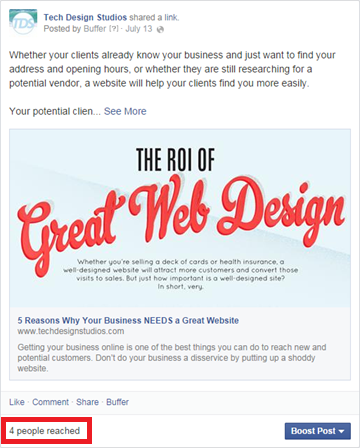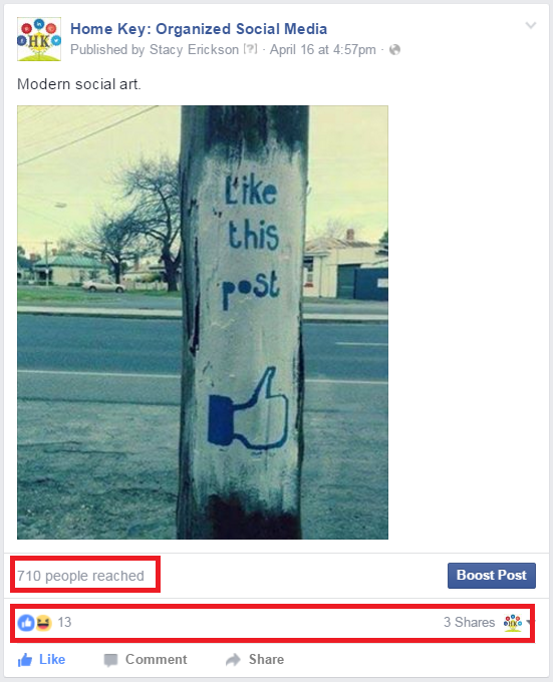 Shares are significantly more important than either likes or comments when it comes to increasing your reach and audience.
Why is this, and how does it work?
Facebook currently weighs a share more within Edgerank. Likes are generally viewed as a more passive reaction to content. Scroll down the feed and click like a on a few things then go on with your day. A share is a real commitment to the content and the brand.
According to these findings, there's a 72% chance that a Facebook user will share a post referred from a Facebook friend commenting on it, but if that person shared it, the percentage goes up to 99.8%. The numbers for brand pages are 28% for comments and 94% for shares.
Businesses need to be creating content that people want to share with others, and should be going out of their way to encourage people to do just that.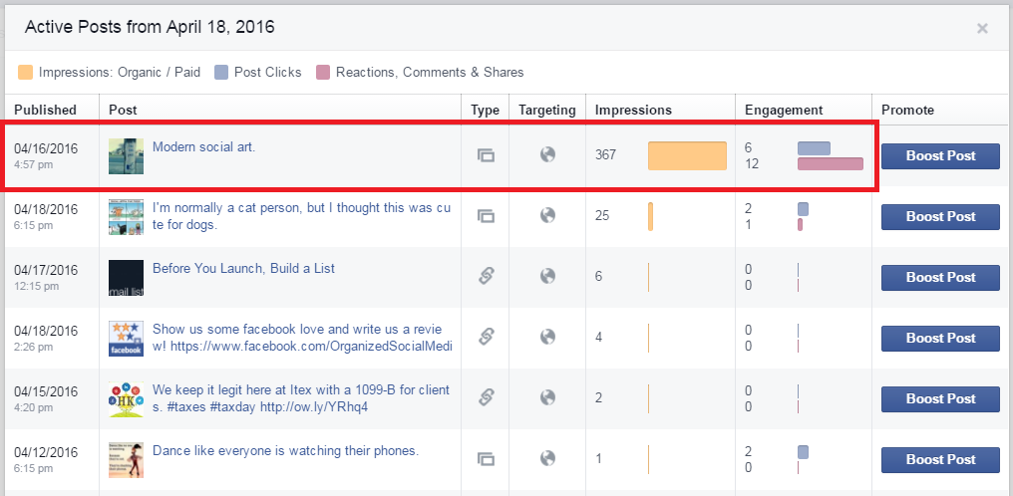 Here is an awesome podcast with even more BNI social media marketing tips: bnipodcast.com/tag/social-networking
Gail recommends a 90/10 split between business and personal information posted to social networks that you use for business. And remember that anything that you post online is part of a public record and can affect your business reputation.
Connect with Your Top 3 Referral Partners
It's easy to get overwhelmed and spend too much time on social media. Concentrate on your top three referral sources. Comment on their pages and keep up with their profiles. You can move on to your top three clients and top three prospects.
Don't forget the VCP process when you're networking online. Let relationships grow and then ask your closest referral partners to introduce you to new groups or prospects.
Chances are, you have a social media-savvy member in your BNI chapter.
At Sound Business Leaders BNI (my BNI group) our social media queen bee is Stacy Erickson of Organized Social Media (organized-social-media.com). She helps businesses stay visible and credible online with organized, efficient and affordable social media solutions. She currently manages social media for 30+ businesses and is helping us with our social media scheduling. Thanks Stacy!
Have you found shares to be more effective at increasing your posts' reach than likes? Let us know in the comments. [clickToTweet tweet="BNI SEO Tip #2: Post Less, Share and Comment More! " quote="BNI SEO Tip #2: Post Less, Share and Comment More! "]
LEARN MORE SEO FROM YOUR EMAIL
SEO, YouTube, Pinterest and more sent out bi-weekly
Thank you for subscribing.
Something went wrong.