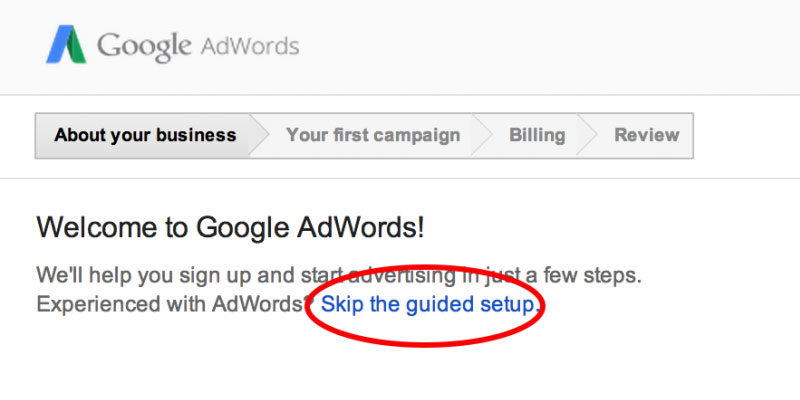 Are you trying to access Google keyword planner, but the only thing showing on the screen is to set up a new ad campaign.  You don't have pull down menus or links to access the Keyword Planner?
You have crossed the crucial "About your business" step. So with this account, without entering the billing info and creating the campaigns, you won't be able to use the keyword planner.
Work around:
Create a new Google account and go to http://adwords.google.com
Sign in with your details and you will see a screen with text like "Skip the guided setup". (If you have accidentally missed this, you will be into the same place where you have been before).
If this works for you, please share so that it will be helpful for others and/or leave a comment too.Can't Access Google Keyword Planner? Skip the Guided SetupClick To Tweet
LEARN MORE SEO FROM YOUR EMAIL
SEO, YouTube, Pinterest and more sent out bi-weekly
Thank you for subscribing.
Something went wrong.