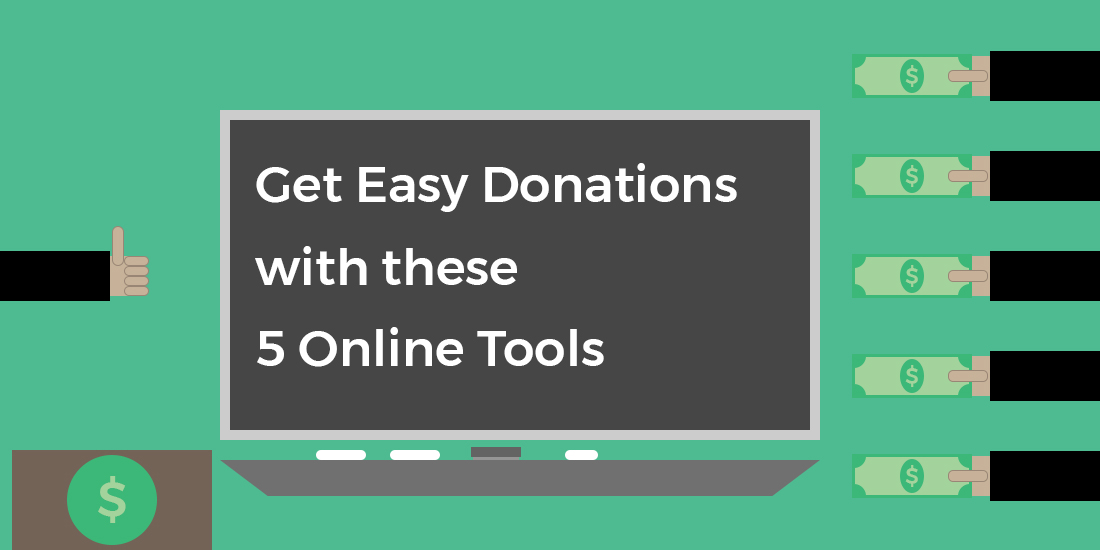 For many non-profit organizations, online fundraising is critical to your success, but knowing where to begin can be confusing when presented with the dizzying array of options.
We've compiled this list to help you navigate and determine the option(s) that makes the most sense for your needs. They are both easy for donors to use and affordable for nonprofit fundraising.
Razoo is a great website for indexing your nonprofit organization to get exposure for your cause. Use Razoo to set up fundraising pages, or make use of Razoo's donation widget to easily process donations on your own website.
A nonprofile profile on Razoo is free. Razoo charges 5% for personal fundraising donations and 4% for charitable donations. In addition, both personal and nonprofit fundraisers will incur a 2.9% + $0.30 processing fee per transaction.
The widget accepts recurring or one-time payments and is very easy to set up.
Fundly offers a user-friendly platform for crowdfunding for both personal fundraising and nonprofits' charitable fundraising.
Fundly's intuitive features include a wide array of customization options and easy social sharing. It's non-profit oriented features include a VIP service, FundlyPro, which includes additional one-on-one support from Fundly's fundraising experts.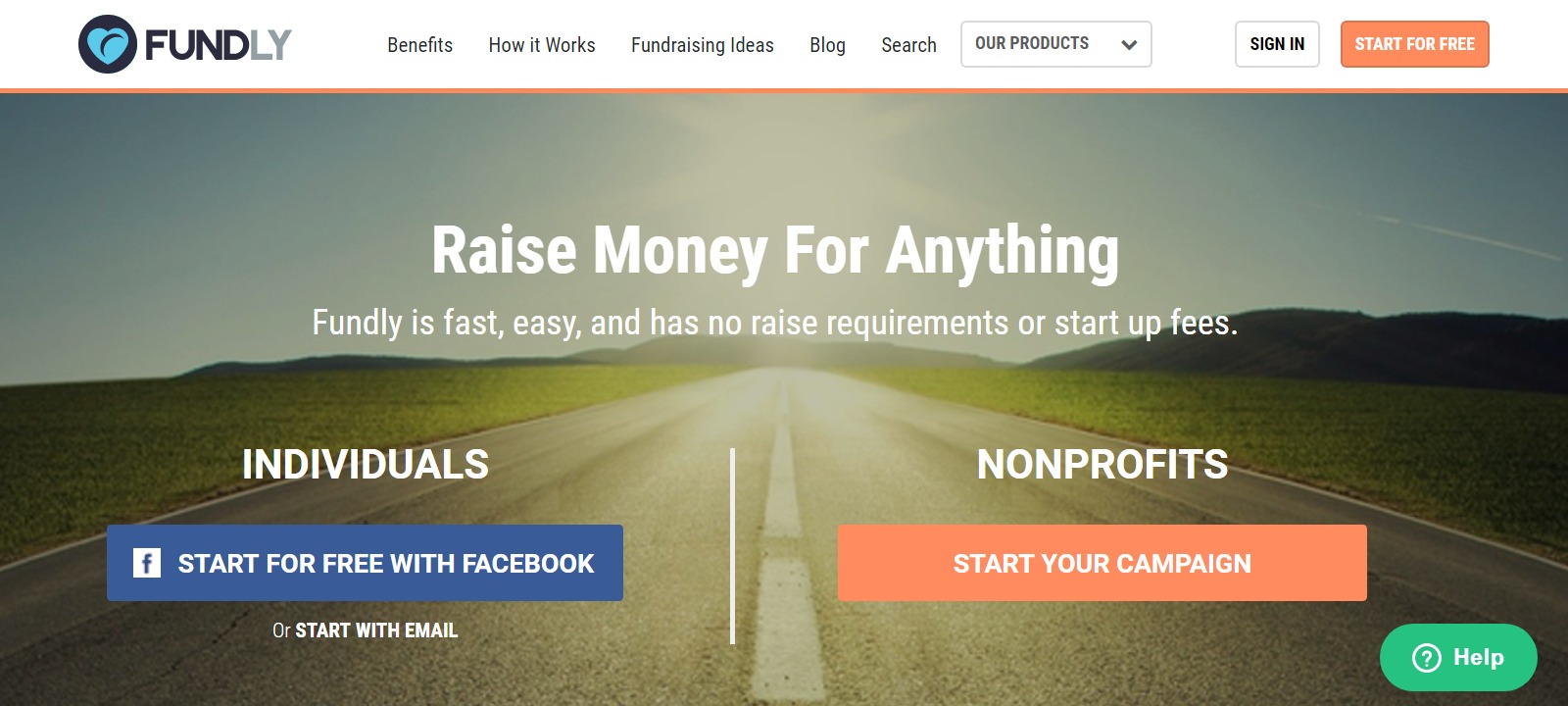 A Fundly campaign doesn't cost anything to launch, but Fundly charges a 4.9% platform fee, and a payment processing fee of 3% per transaction.
Network for Good's DonateNow includes a variety of fundraising services and software to address your nonprofit's fundraising needs.
While the DonateNow services are expensive and might be cost-prohibitive for tight budgets, Network for Good offers Basic DonateNow option that includes a fundraising page and easy recurring donation functionality.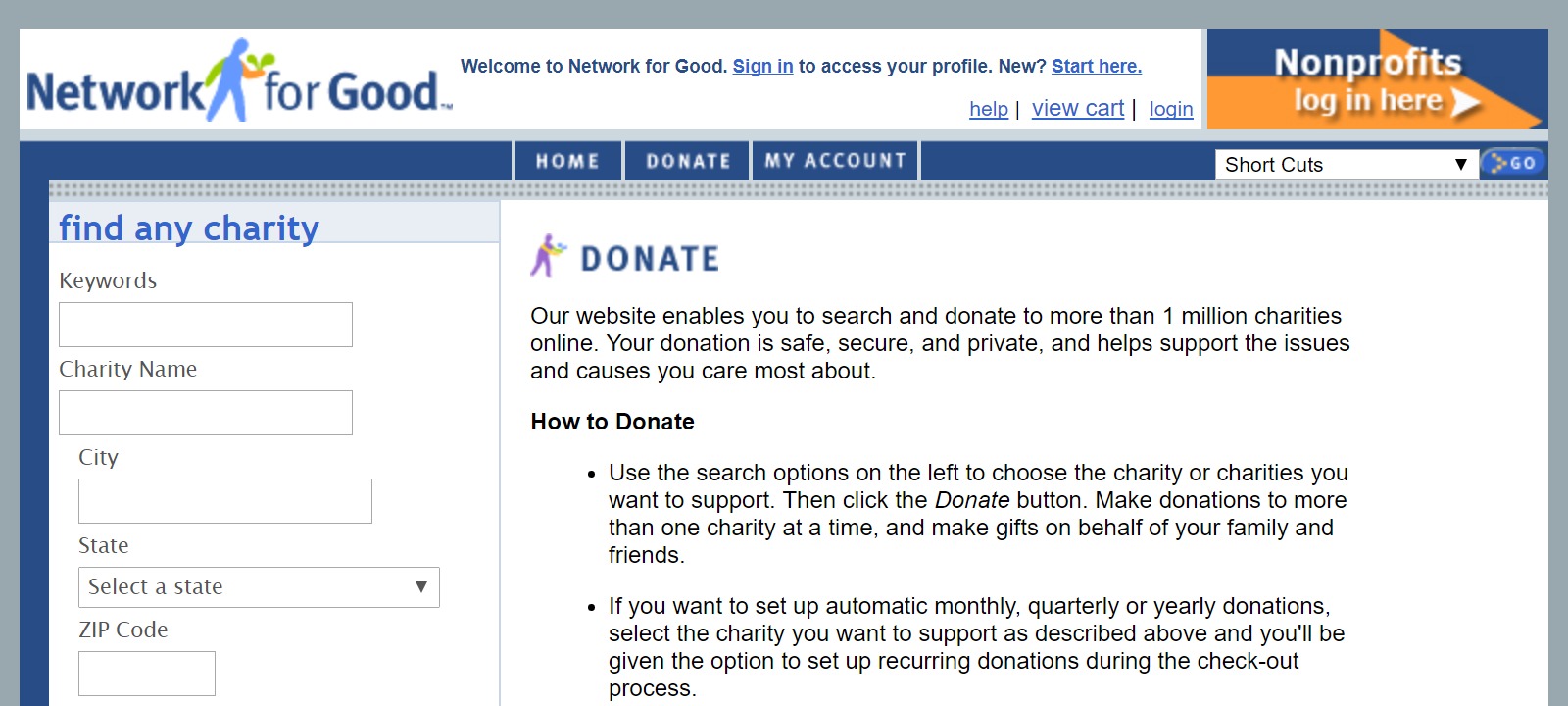 PayPal brings its trusted expertise in handling online transactions to nonprofits seeking help with their online fundraising.
A feature worth noting is their set of useful donation buttons for qualified nonprofit organizations. Including the donation button prominently on your website or blog makes it easy for donors to give.
And, if you know some basic HTML, PayPal's donation buttons facilitate your ability to gather donor information that many similar buttons don't.
Paypal charges a standard processing fee of 2.2% per donation, plus $0.30.
Unlike other tools, FirstGiving was designed for nonprofits rather than adapted from a for-profit business model.
FirstGiving includes the ability to smoothly integrate with other tools like social media, CMS, certain CRM, as well as analytics and email tools. Its encompassing approach gives you the option of accepting donations online as well as managing direct donations, donor communications, and even events.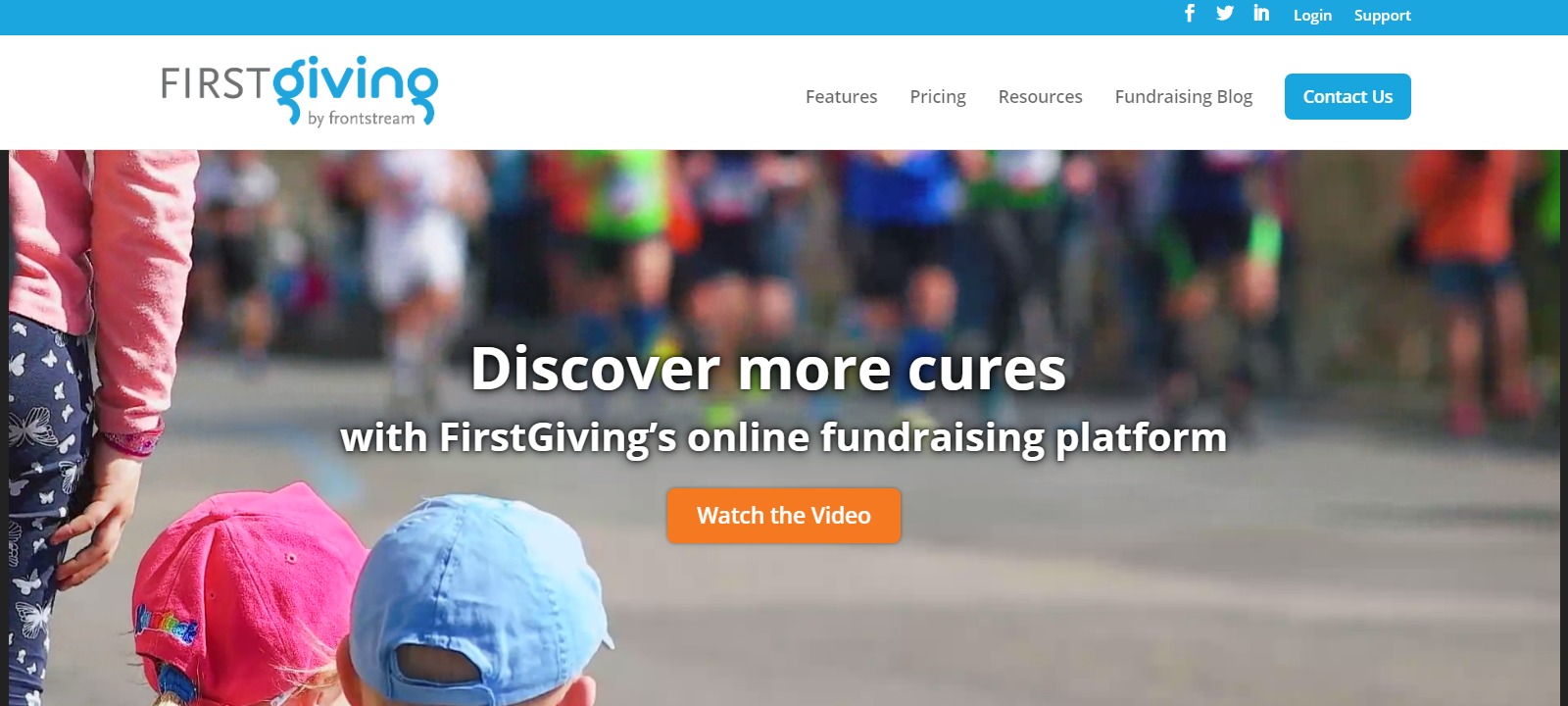 FirstGiving's fee is 7.5% (2.5% credit card fees and 5.0% product enhancement). Event registration will cost you 4.25% for online events.
This is just a taste of the budget-conscious, user-friendly options when it comes to your nonprofit's fundraising efforts.  There are lots of other options worth considering depending on your needs.
Have you found other tools you'd like to recommend? What has worked best for your nonprofit? Comment below and let us know!
LEARN MORE SEO FROM YOUR EMAIL
SEO, YouTube, Pinterest and more sent out bi-weekly
Thank you for subscribing.
Something went wrong.