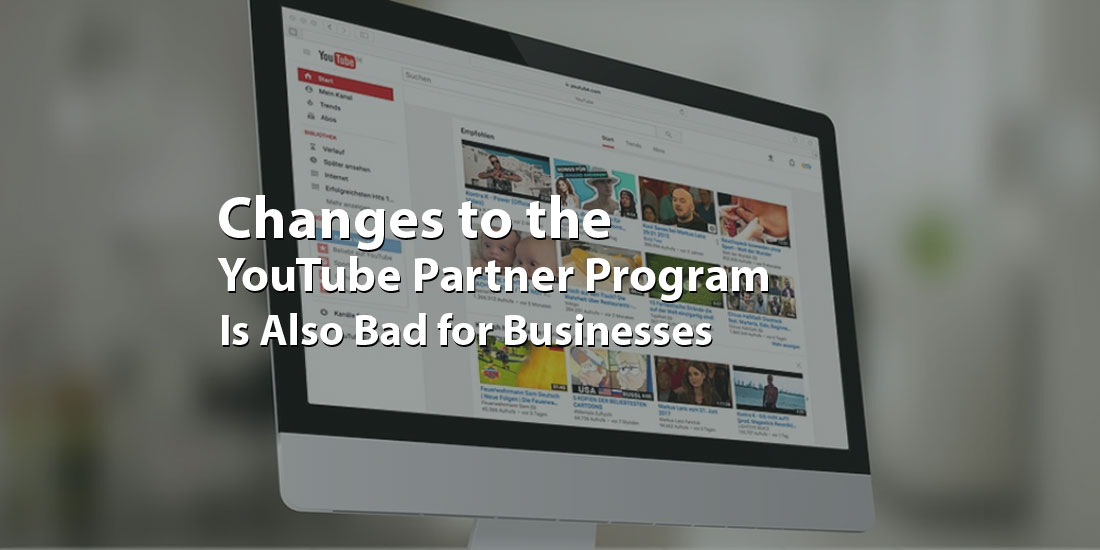 Changes to the Youtube Partner Program Is Also Bad for Businesses
On January 16, 2018, Google announced new eligibility requirements for the YouTube Partner Program.
Once a channel reaches 4,000 watch hours in the previous 12 months and 1,000 subscribers it will be reviewed to join the program.
I was preparing for some upcoming webinars when I saw this notice on my YouTube Live Dashboard:

Here is the FAQ for their update:
Do I need 1K subs or 4K watch hours in the past 12 months, or both?
Is the watch time requirement 4K watch hours total?
Will I lose access to creator features if I do not meet the new YPP criteria?
Does monetization status affect search results?Their Answer: Monetization status is not used to inform how videos display on YouTube. If your channel is no longer in the YouTube Partner Program after February 2018, it does not mean your videos will be limited in search and discovery.

The truth: Google is misleading the public with this answer, it will definitely affect the visibility of your videos, whether directly or indirectly.

Here are some things it will affect: Without YouTube channel monetization you can't add a link to your website at the end of your videos:



If your YPP participation is suspended:
If it's determined that your channel is no longer eligible for monetization, your channel will lose access to all monetization tools and features associated with the YouTube Partner Program. You can keep uploading original content and building your audience on YouTube even if you're not in the YouTube Partner Program. You can re-apply to the program 30 days after suspension.
Here are some comments straight from YouTube regarding brand safety challenges, and changes from advertisers and agency partners:
"While this change will tackle the potential abuse of a large but disparate group of smaller channels, we also know that the bad action of a single, large channel can also have an impact on the community and how advertisers view YouTube," Mohan and Kyncl wrote, adding that they will seek input from creator partners on how to address that issue.
"We are encouraged by the steps YouTube is taking to address brand safety on their platform, enabling brands to confidently leverage the power of this major video platform," Nick Brien, CEO of Dentsu Aegis Network, said in a statement provided by YouTube.
Even with the advertiser issues, YouTube experienced in 2017, the Google-owned video platform said the number of channels earning more than $100,000 annually was up over 40% year over year.
LEARN MORE SEO FROM YOUR EMAIL
SEO, YouTube, Pinterest and more sent out bi-weekly
Thank you for subscribing.
Something went wrong.