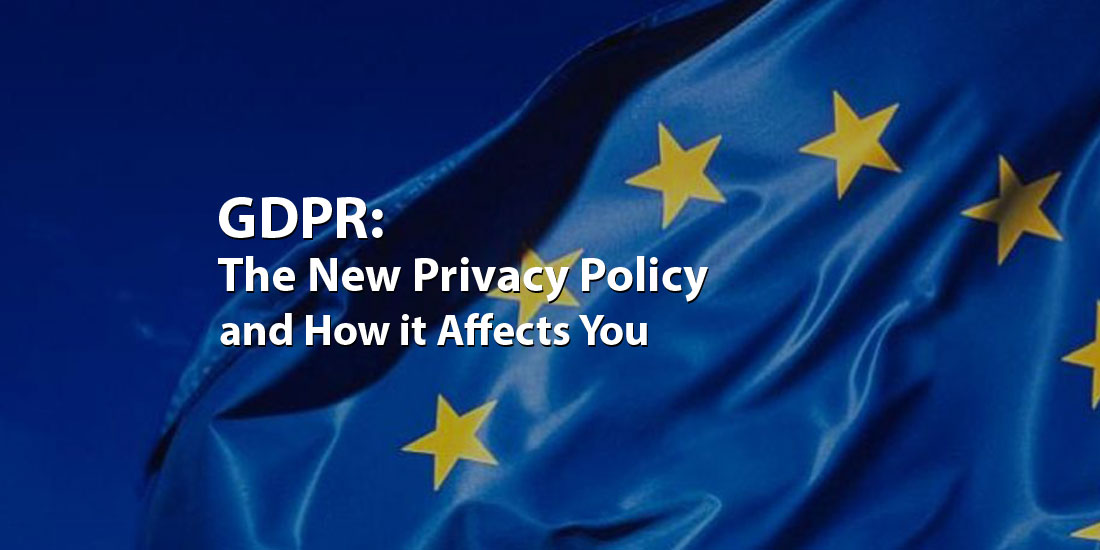 Keep hearing the term GDPR and have no clue what it really means? Well, you're not alone.
This overly complicated concept may be confusing to anyone who is not in the tech or legal field but once you break it down it actually equals some pretty great news for the typical web user. GDPR, which stands for General Data Protection Regulation, started in Europe but is affecting everyone, including the U.S.
The new policy began on May 25th and it changes how companies can treat user data.
GDPR is basically a way for the government to protect your personal information. When a company wants to collect your data, they will now be required to be upfront and directly ask for your permission to do so.
The new terms of agreements will be required to be more user-friendly and therefore more easy to understand by the typical web user. Companies will not be able to bundle together consent forms either; terms will need to be agreed upon individually. Also, if there is any data breach the company affected will now be obligated to deliver a breach notification within 72 hours.
Users will be able to request to see exactly where their data is being used and will now be allowed to take their data and move it from one service provider to another.
If you wanted to download your data from a specific network such as Facebook, you are now able to do so. You can also move it from Facebook to another social network of your choosing. This gives the user much more authority and control of their personal data.
Regulators can now fine companies up to 4% of their worldwide turnover if they violate any stipulations of the new privacy policy.
This is a huge figure when you consider the worth of such major companies as Google and Amazon. Not every company is prepared for this update to their terms and this change will most likely take some time to fine-tune.
The GDPR is going to produce major changes to the web and we are just now seeing the beginning of it.
How it will play out is impossible to say so early on but hopefully, it is a step in the right direction, even if it causes some headaches to company's legal teams along the way.
LEARN MORE SEO FROM YOUR EMAIL
SEO, YouTube, Pinterest and more sent out bi-weekly
Thank you for subscribing.
Something went wrong.