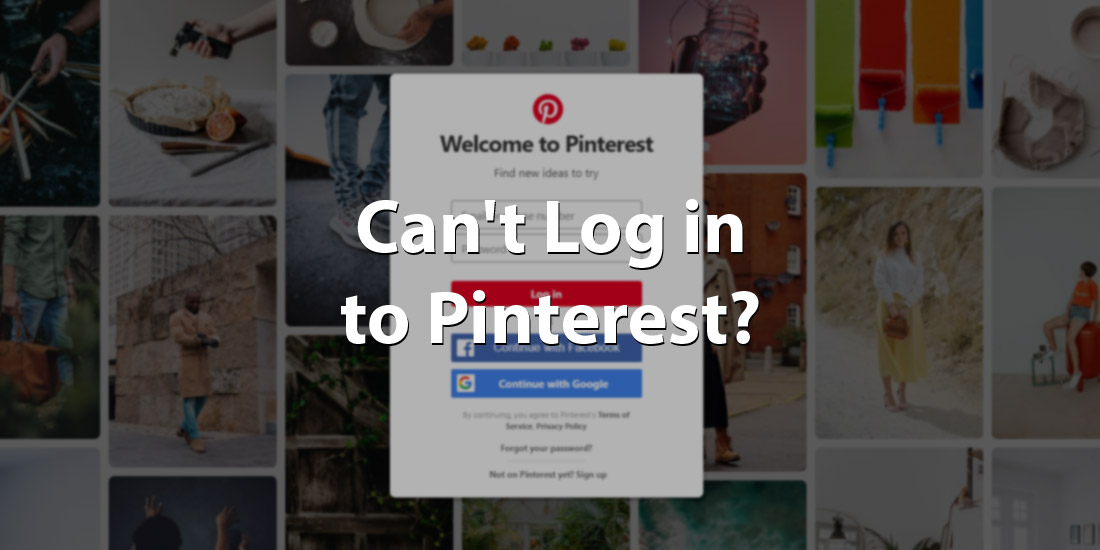 If you're having problems logging into your Pinterest account, here are some of the most common problems and their solutions:
Email Issues
The email address you used to create your account and is the first thing listed in the settings. If you can't log in and have also forgotten the email address, Pinterest can give you a hint. First, go to pinterest.com/password/reset, then enter your username, name, or any possible email addresses you might have used for the account. The hint will be listed by your profile picture. You can use the hint to log back into your account or request a password reset.
Password Issues
If you've forgotten your password, Pinterest can send you a link that will allow you to create a new password. You can request a password reset by going to pinterest.com/password/reset and then searching for your username, name or email address. Then select your account and check your email for the password reset. Click the link in the email and type in a new password. Pinterest won't allow you to reset your password with a password that you've recently used, and you'll have to log back in on all the devices that you use Pinterest on.
Protected Accounts
If Pinterest notices strange activity on your account, they'll send you an email, reset your password, and log you out of the account. Activities like logins from unusual locations, many logins in a short period, or spam-like behavior. To recover your account, reset your password. If your account is connected to Google or Facebook, you can log in through those sites. Once you have your account back, it's smart to add some extra layers of security to prevent your account from being compromised again. Common security measures include adding two-factor authentication, connecting your account to Google/Facebook, making sure your email address is up to date, and changing your password regularly.
Account Suspension Policies
If your account gets suspended, you'll receive an error message when you try to log in. You may have violated Pinterest's Acceptable Use Policy. These policies help keep the site safe and trustworthy and also determine what kinds of content are allowed on the site. Contact Pinterest if you believe your account has been mistakenly suspended.
Logging in with Facebook or Google
If you have trouble logging into Pinterest with your Facebook or Google account, you might need to adjust some settings on Google or Facebook. Make sure you're logged into the right account, the one that's connected to Pinterest. Also, make sure that your browser allows popup windows, sometimes it can block login prompts. Then try logging in with your email and password.
Accidentally Created a New Pinterest Account
If your page suddenly looks different, you may have accidentally created a new account. Log out of the account, then go through the password reset procedure. If the new account was created with an email address, you can log back into the new account to deactivate it. If you created it from a Google/Facebook account, go to the website settings to disconnect them from the new account.
LEARN MORE SEO FROM YOUR EMAIL
SEO, YouTube, Pinterest and more sent out bi-weekly
Thank you for subscribing.
Something went wrong.