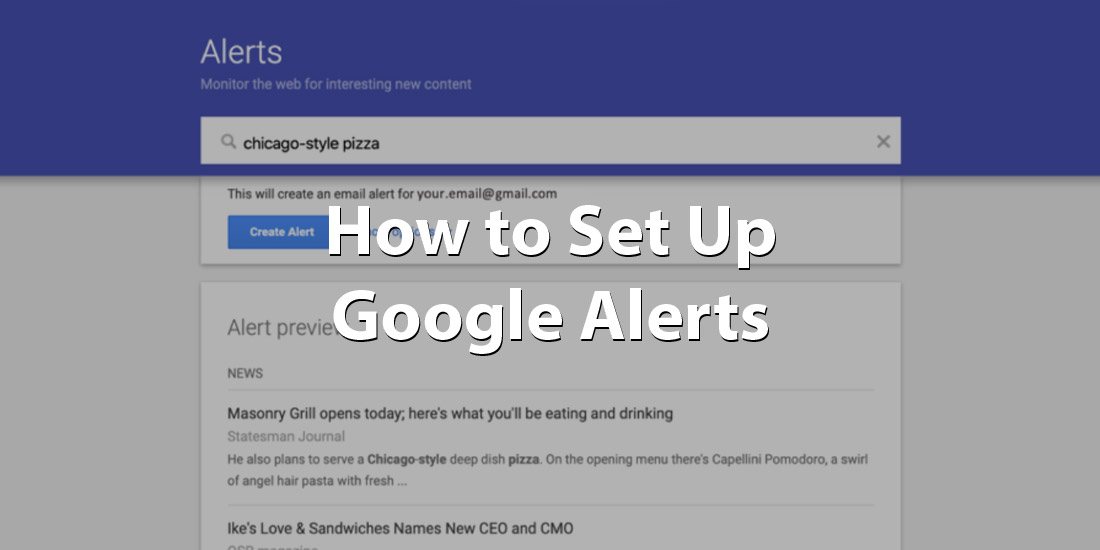 Google Alerts is a helpful tool for monitoring how many times your company name – or something related to it – is searched or mentioned on Google. Besides keeping tabs on your company and any potential competitors, Google Alerts can also reveal opportunities for link building.
So, how do you set up Google Alerts?
Go to https://www.google.com/alerts
Enter a search term you want to track (i.e. the name of your business).
Open the dropdown menu, "Show options."
Select how often you want to receive these alerts.
Choose a source for your alerts.
Choose a language and region.
Decide whether or not you want to see "only the best results" or "all results."
Type in an email address for the alerts to go to.
Click "Create Alert."
Here is an example Google Alert that will track the mention of "Seattle Web Search" on the web: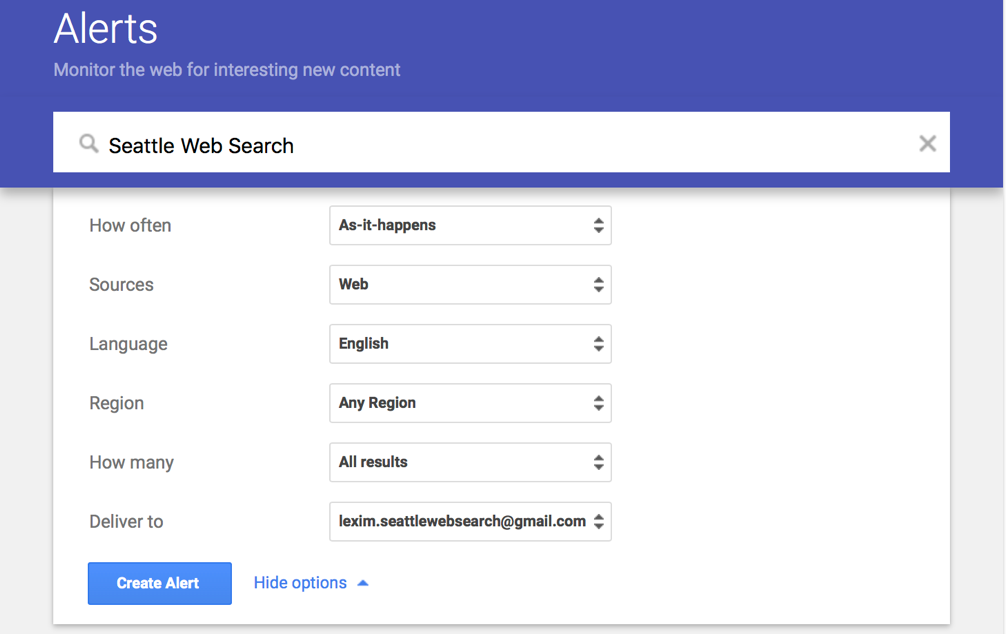 LEARN MORE SEO FROM YOUR EMAIL
SEO, YouTube, Pinterest and more sent out bi-weekly
Thank you for subscribing.
Something went wrong.