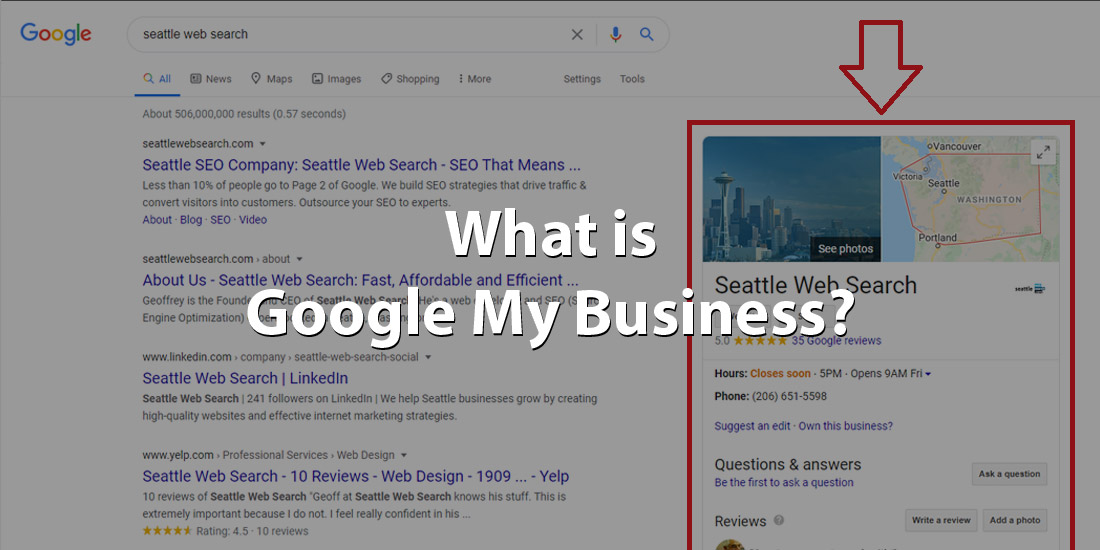 What is Google My Business? And How to Use It for Your Business
Google My Business (GMB) is a free tool that lets you manage how your business appears on Google Search and Maps. That includes adding your business name, location, and hours; monitoring and replying to customer reviews; adding photos; learning where and how people are searching for you, and more.
Through Google My Business you can post photos and offers, get reviews and in general promote your business and website on maps and in search. You should log into your Google My Business account to update your address, phone number, website, open hours to help customers find and connect with your business. Keep your profile updated with fresh photos, special offers, and promotions to make it easy for customers to choose you.
Google My Business also has an app that is free (Android, iOS) where you can manage the features in your web account.
Google My Business encompasses what was once known as Google Places for Business, Google Listings, and Google+ Business Pages.
This is one of the most important search engine optimization (SEO) steps when starting to promote your website/business. Think of it as the modern version of the yellow pages (business directory). You will usually need to verify your business by having a piece of mail with a verification code sent to you. Learn more about how you can verify your business here.
You can also track some analytics/insights for your business:
On your Android phone or tablet, open the Google My Business app.
– If you have multiple locations, open the location you'd like to manage.
Tap Home.
At the top, you'll find the number of views, searches, and activity for your listing.
Insights are only available for verified businesses.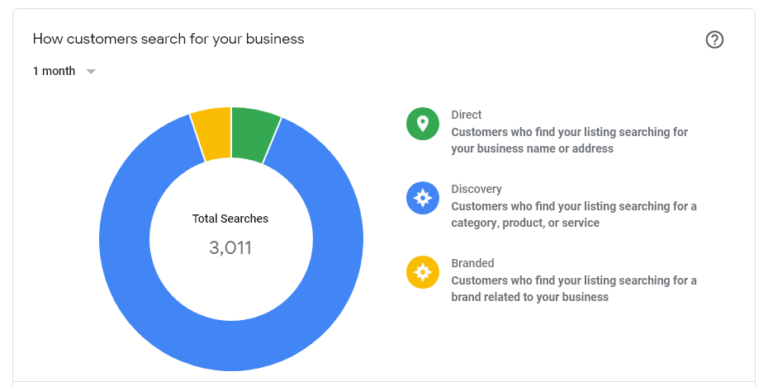 Important: The views displayed on your dashboard are for the past 28 days, so expect some fluctuation in stats. To get more information on your business's visibility, go to the Insights tab.
"Google My Business Insights focuses on how customers find your listing on Search and Maps, and what they do after they find it." – Google.
Although GMB Insights have a ton of great data for business owners, it does come with some limitations. The first limitation is the history of the data provided. The data presented doesn't go past 90 days and some insights are limited to just one month. This makes it difficult to get a good feel of how you're improving over time and can cause misleading results.
Google My Business Insights is not a replacement for Google Analytics, which you absolutely need to install on your website. If you are using WordPress, here are some more specific instructions on how to install Google Analytics.
If you're looking at your insights and you're not happy with the results you're seeing, you need to improve your SEO strategy. This means keeping your business listings accurate, responding to reviews, and building up a social media presence among many other details (hint: video marketing/YouTube and more). GMB Insights are great but they're useless if you're not using them to improve.
LEARN MORE SEO FROM YOUR EMAIL
SEO, YouTube, Pinterest and more sent out bi-weekly
Thank you for subscribing.
Something went wrong.