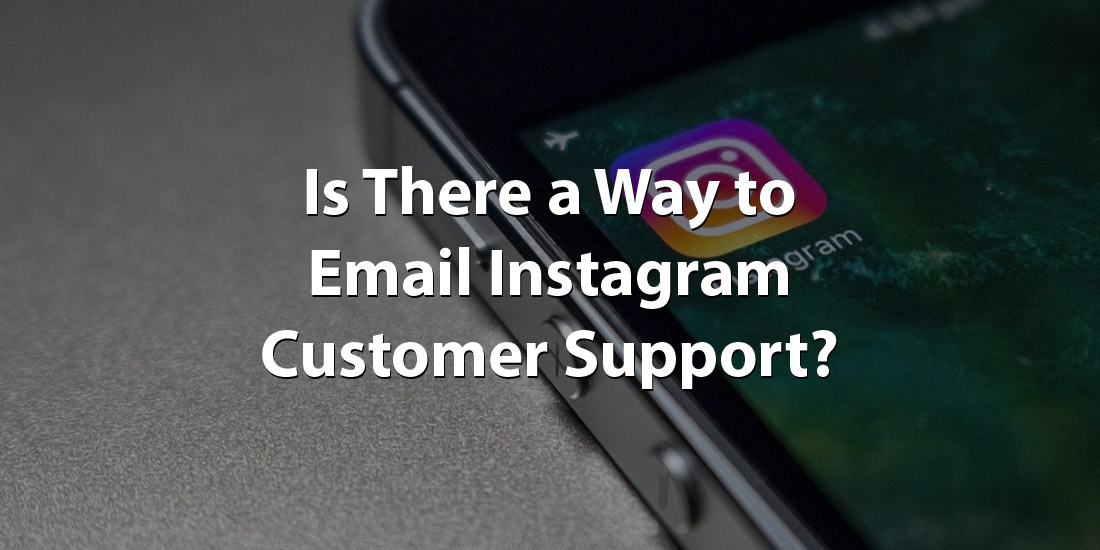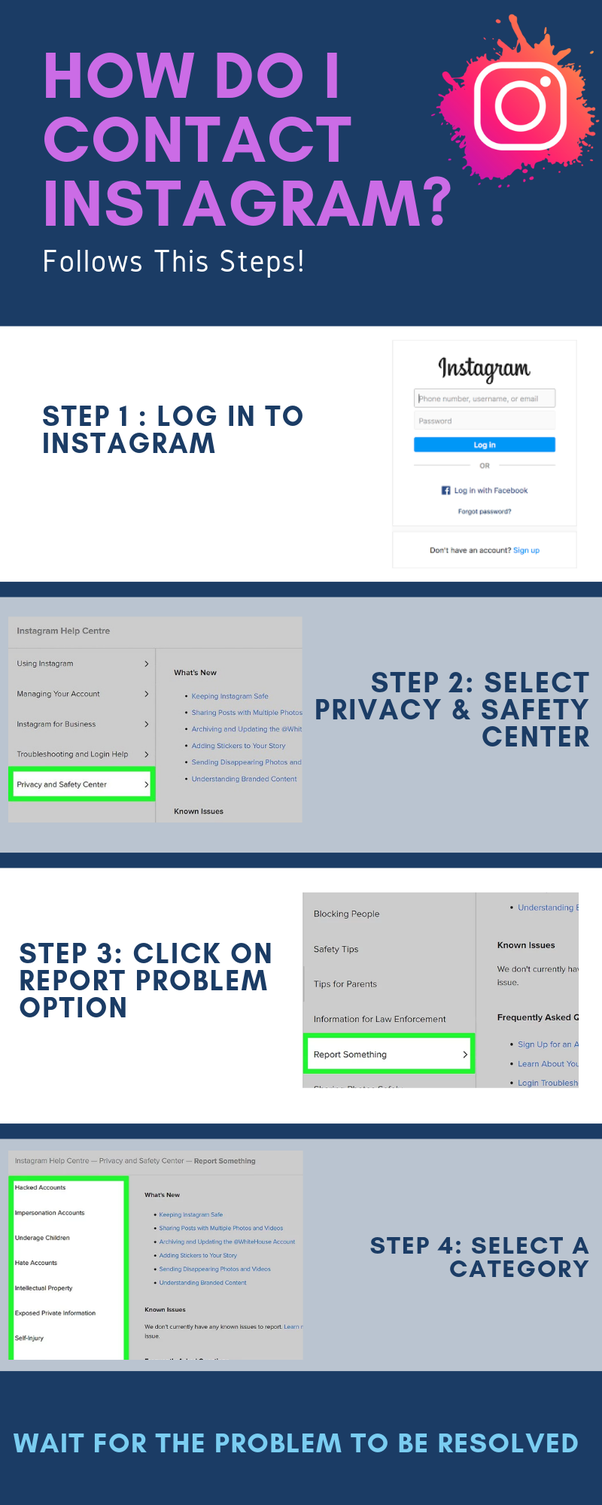 There are three primary ways to contact  Instagram, their automated support phone number: (650) 543-4800, their email: support@instagram.com, and their help center. Given how large a user base Instagram has, it's unlikely that you'll get a timely response.
1. Instagram Support Through the App
1. Open the app and then tap your icon in the bottom-right corner.
2. Tap the parallel bars in the top-right corner.
3. Tap "Settings" at the bottom of the menu.
4. Tap "Help" on the next screen.
5. Select "Help Center," and from there you can browse by topic, narrowing in on the issue at hand.
Utilize The Help Portal
Depending on the problem you're dealing with, you'll want to visit Instagram's Help Portal at help.instagram.com. There you can look up frequently asked questions and other helpful tips. You could also try contacting them via their Facebook or Twitter pages.
Reportable Problems Worth Checking
Here are the kinds of problems that you can file a support request for: a hacked account, an imposter account, accounts belonging to underage children, hate accounts, and exposed private info. As well as self-harm, spam or abuse, exploitation, and other miscellaneous issues.
2. Instagram Support on Desktop
Here's how to file a ticket on Instagram's website support page: first go to help.Instagram.com. Then go to the left and click on the Privacy and Safety Center, then click "Report Something." Then you'll select which issue you're having trouble with, click "Report It" and fill out the form before clicking "Send."
You can also get support on the mobile app. visit your profile, go to Settings, then Support,  and then "Report a Problem". After that, follow the instructions on the screen.
3. Check Quora or Google
If you can't get contact Instagram, check out Quora or Google. Both these sites are great places to look if you have a problem (it is likely someone else somewhere has had the same issue). This is where we found the image we used in this article and where a human (we hope) from Instagram who answered the question:
Is there a way to email Instagram customer support? How?
Not Getting a Response?
There are two significant reasons why Instagram isn't responding to you; the first is that your request was likely marked as low priority, the second is that they have a billion users, so they get a lot of requests.
LEARN MORE SEO FROM YOUR EMAIL
SEO, YouTube, Pinterest and more sent out bi-weekly
Thank you for subscribing.
Something went wrong.