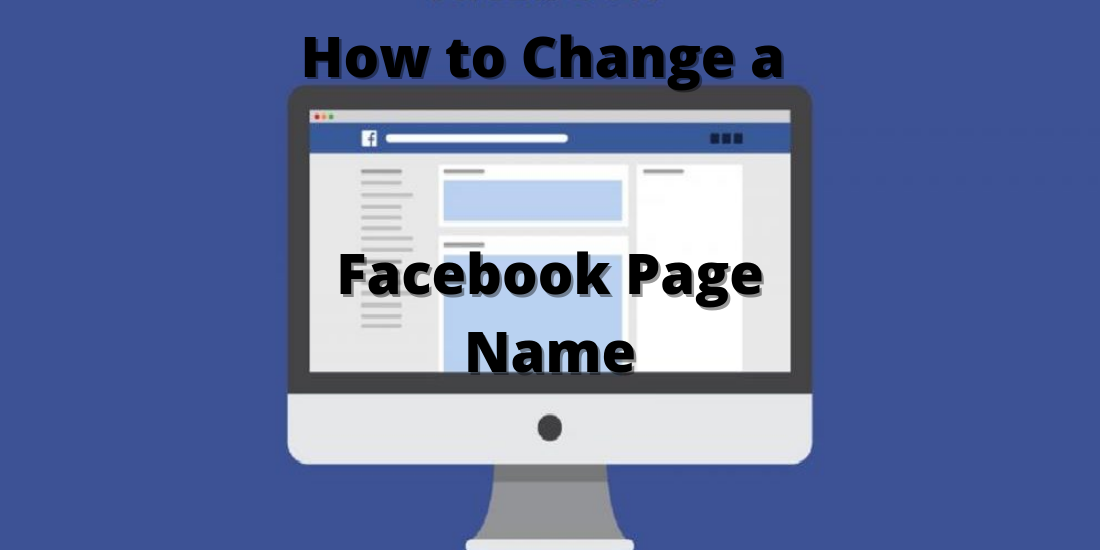 Has your business evolved over the past years? Have you rebranded or merged with another company? Changes such as these may call for a change in the way you present your business on social media. A name change is just one of the possible alterations you may be considering. In this article, we will cover how to change a Facebook Page name and the conditions for doing so.
How to Change a Facebook Page Name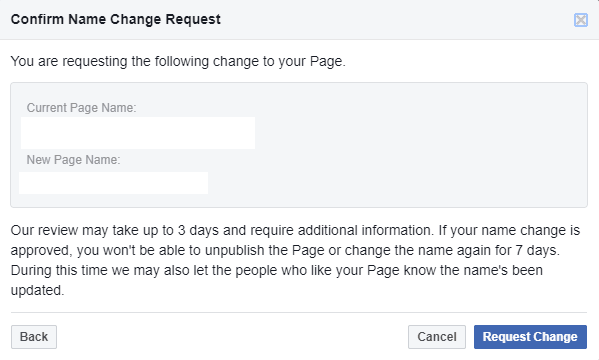 In order to change your Facebook Page name, you will have to use a desktop browser. This is because as of January 2020 you cannot edit your page name in the mobile app.
From your News Feed, click "Pages" in the left menu
Go to your Page and click "Page Settings" in the bottom left
Click "Page Info" in the left column
Click your Page's name
Enter a new Page name and click outside page name box
Review your request and click "Request Change"
Once you click "Request Change", your request will go to Facebook for approval. Before submitting your request, be certain that your Page complies with Facebook's Page policies. After you submit your request, you will get an automated-reply confirming your changes. It may take between three and seven days for your Page name to be reviewed.
Conditions for Changing a Facebook Page Name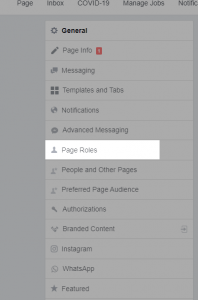 Certain conditions must be met in order to change a Facebook Page name. Please note that changing a page name only alters the title of your Facebook page. It does not change your site URL or username/@ name.
The first condition is that you must be an admin to change the page name. You can check whether you are an admin by viewing your Page Role.
The second condition is that you must wait seven days between changing your page name. During this time Facebook will notify your fans that your page name has changed. The remaining conditions are as follows:
Page names can't include:
Terms or phrases that may be abusive or violate someone's rights
The word official if the page isn't the official page of a brand, place, organization, or public figure
Improper capitalization (such as sEATTle WeB SearCH)
All capital letters except for acronyms
Symbols or unnecessary punctuation
Descriptions or slogans
Any variation of the word Facebook
Page names can't consist only of:
Generic words (Ex: computers)
Generic locations (Ex: Seattle). However, you can create a page for an organization that represents a geographic location
All page names have a limit of 75 characters.
What Happens Now?
You may be wondering what happens when people search for your Page after you've changed its name. You want your page to reflect your new name, but still want people to be able to find your business. According to 9Clouds, when users search for your old Facebook page name, your old name will still appear. When users click on your page, your new name will be displayed on your page. Over time, your new page name will begin to appear in search results.
LEARN MORE SEO FROM YOUR EMAIL
SEO, YouTube, Pinterest and more sent out bi-weekly
Thank you for subscribing.
Something went wrong.