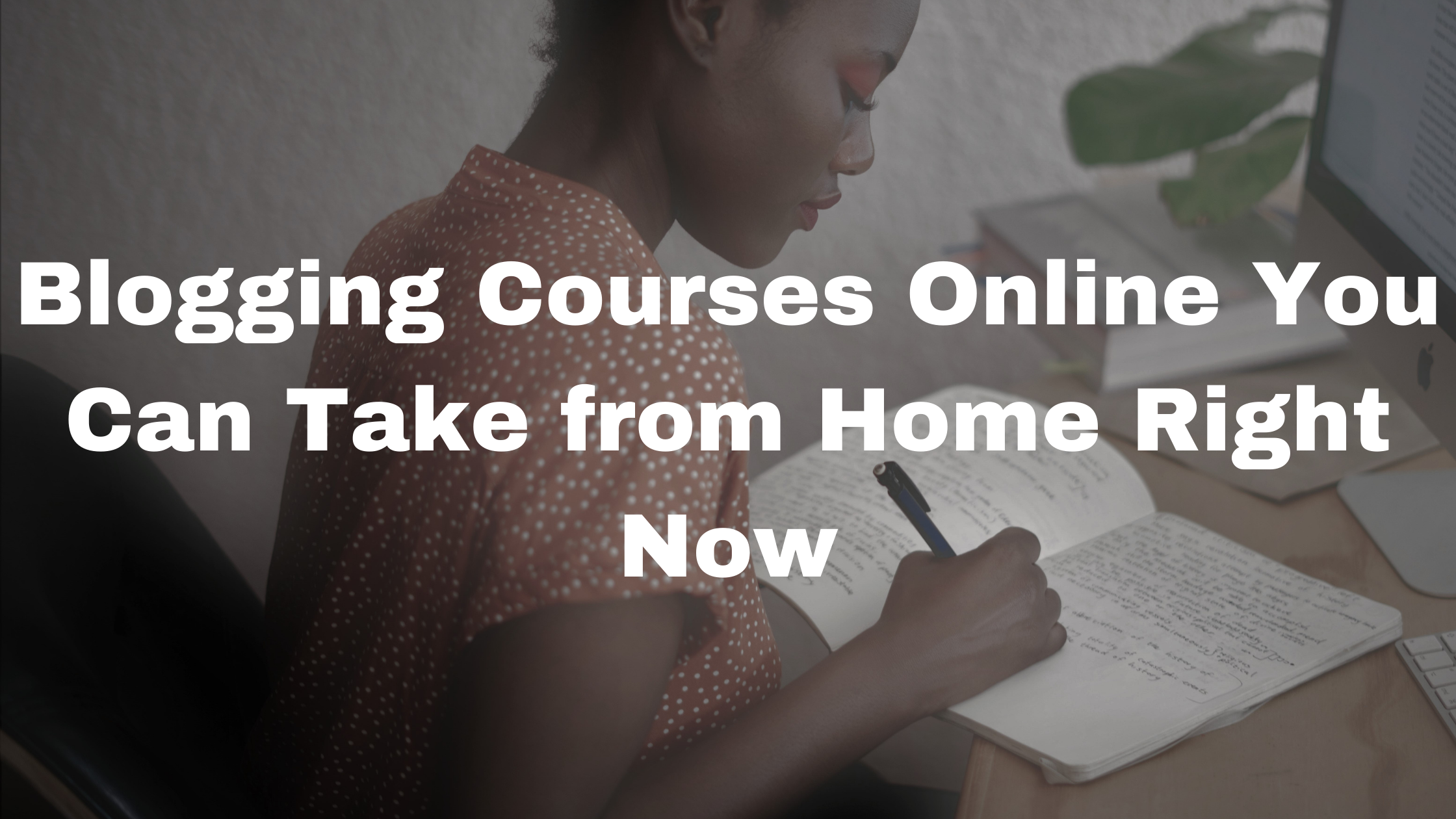 Due to the ongoing pandemic, many businesses are moving online, and many people are stuck indoors. You should use this opportunity to find blogging courses online you can take from home right now! Each blog post will help your website's SEO ranking, so as long as the content your adding to your blog is engaging and relevant to your target audience. This means your blog isn't going to be written the same way your essays or research reports were back in high school. You'll use backlinks, not citations. Pages without page numbers. Longtail keywords instead of a thesis sentence.
If you have no idea what I'm talking about, don't worry. Blogging courses are widely available to properly introduce you to the world of blog writing. We'll show you some blogging courses online you can take from home right now.
LinkedIn Learning hosts over 2,000 videos for blogging beginners you can watch right now, 600 of them being full courses. Don't like the way one instructor explains blogging? You can easily click away and go to another instructor who better suits your learning style.
Your first month of LinkedIn Learning is free, after that it's $29.99 a month for individual learners. If you're currently a student, ask your school if they have a partnership with LinkedIn Learning that gives you free access with your student email.
http://www.youtube.com/watch?v=0sn7eCs6nEQ
This site offers a wide range of online courses, from blogging and marketing to analytics and visual design. Each course has instructional videos and quizzes to test your knowledge. You can check out one of HubSpot's free online blogging courses right here.
Expand you blogging knowledge by trying out some related writing courses, like All of these options are available to access for free!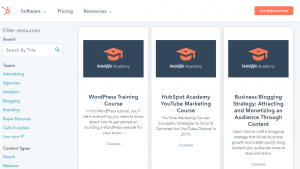 Udemy's large library of online blogging courses looks overwhelming, but you can filter through courses during your search to find the best one for you by difficult, duration, and user ratings. Unlike HubSpot Academy, these courses are not free, but someone who is only looking to take one or two full courses to help themselves get started in blogging will appreciate the lower prices.
While LinkedIn Learning requires a monthly subscription for its entire library, Udemy charges per course for prices as low as $11.99.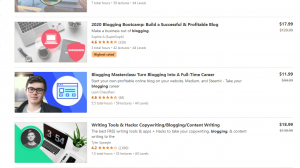 For only $19 a month, you can access hundreds of individual online blogging classes on Skill Share. Instructors are real-world professionals offering their knowledge on a vast number of blogging topics, from WordPress and Squarespace basics to blogging on a budget and persuasion techniques. Students can engage with their instructors and classmates by participating in discussion boards—a great way to get direct feedback or find answers to any questions you many have about the class.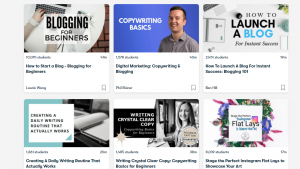 Conclusion
There are so many blogging courses available online for you to take, finding the right one without any guidance can be challenging. A quick Google search displays over 22 million results! We hope that we have helped narrow your search down by showing you these three great courses. Let us know in the comments which one you found most helpful! We also hope you'll check out more of our tips and guides on blogging on our website.
Happy learning!
LEARN MORE SEO FROM YOUR EMAIL
SEO, YouTube, Pinterest and more sent out bi-weekly
Thank you for subscribing.
Something went wrong.