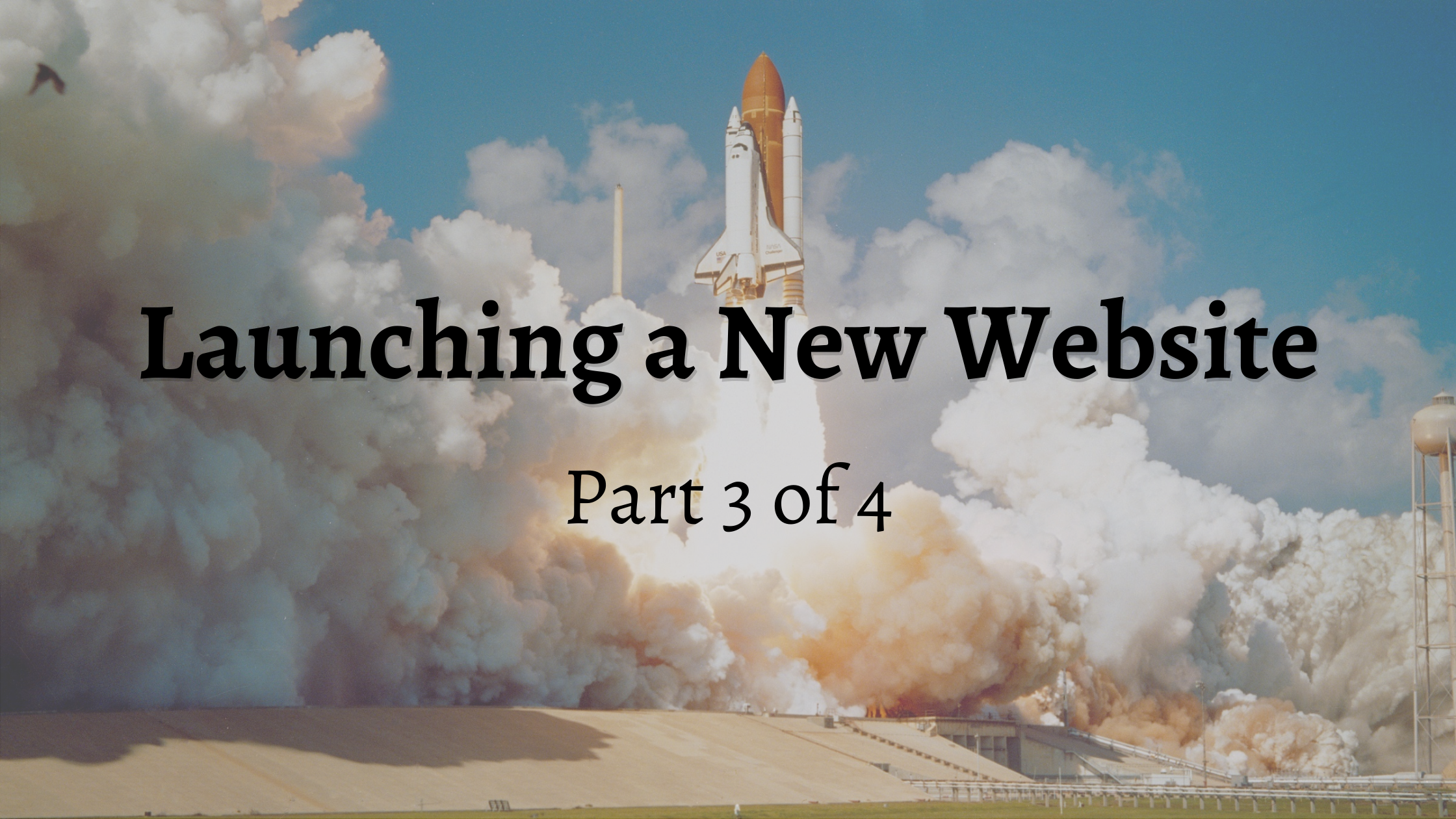 Making a new website from your old one can be just as stressful as making one from scratch. It's easy to forget a few key factors in creating a new website from the skeleton of your original. When launching a new website, you need to have structure and a list to follow along so that you don't miss anything crucial.
You've worked hard to upload your best-performing content, understand your SEO and analytics, review the design, and make sure that your website will work on any device or platform. Now, it's time to get ready to launch.
Pre-Launch
The time has arrived for the final testing checklist! The following list contains technical items with a huge impact on the return on investment (ROI). These items include checking multiple domains and connections. Don't miss a single one, or it could mean major expenses in the long haul.
Connect Domains and Check that All Systems are Go!
Be sure every third-party item is connected to the correct accounts (for example, Flickr galleries, Social Media, Newsletter signup, etc.).
Using the WebZip app or a similar tool, download the current website. Note: This will be your last chance to review your old site and recover anything you'll need after the launch.
Check your domains. Determine if you have other domains that will need to point towards the new site. Confirm your access to all domain registrars.
Determine who will be the technical/IT contact for the launch. Your chosen contact needs access to the domain registrar. They can point the A record of the domain towards the new IP address.
Using a WHOIS lookup, find the current registrar information.
Open Terminal to find current domain name system (DNS) information.
Create a list of any items not yet completed before the time of launch.
Set up a meeting with your team for a review and prioritization of the list.
Launch
Now that you've checked every point on this list so far, your launch is set.
The following checklist counts down to the official launch of your new website.
(Oh, and one note before we begin: DO NOT launch on a Friday. If anything goes wrong with the launch, it might mean that your staff has to work over the weekend, and you don't want to do that to your team.)
Launching Your New Website

Migrate to the new server once the website is secure and contains a secure sockets layer (SSL) certificate. If you have not done this, you can purchase a server then apply a new SSL.
In order to simulate a full live test, you need to change your local DNS. Do this to guarantee the content management system (CMS), webserver, and other third-party plugins are configured correctly in the website domains. It is a simple test to prevent any possible surprises from occurring post-launch.
Now the LAUNCH! Either update your DNS record or send the launch IP address to the administrative contact for this domain. When sending, request an update to the DNS record or to add an A record for the domain.
After DNS changes or A record setup is finished, your new site will become live anywhere between several hours or up to 2 days. Unfortunately, this timeframe is inconsistent because routers around the internet can't update at the same time.
That being said, you might even see the new site on your desktop, but the old one on your phone. This occurs because your office network and your phone connect to the web via different routers. It is strange, but that's the internet.
YOU DID IT, Now, on to Marketing!
Congratulations! You've now successfully completed launching a new website from your old one! This process allows you to keep moving forward with your business. But it's not all over yet, check out our final checklist to make sure you're prepared to market like a pro.
And check out more of the content that Seattle Web Search offers you in your journey!
LEARN MORE SEO FROM YOUR EMAIL
SEO, YouTube, Pinterest and more sent out bi-weekly
Thank you for subscribing.
Something went wrong.