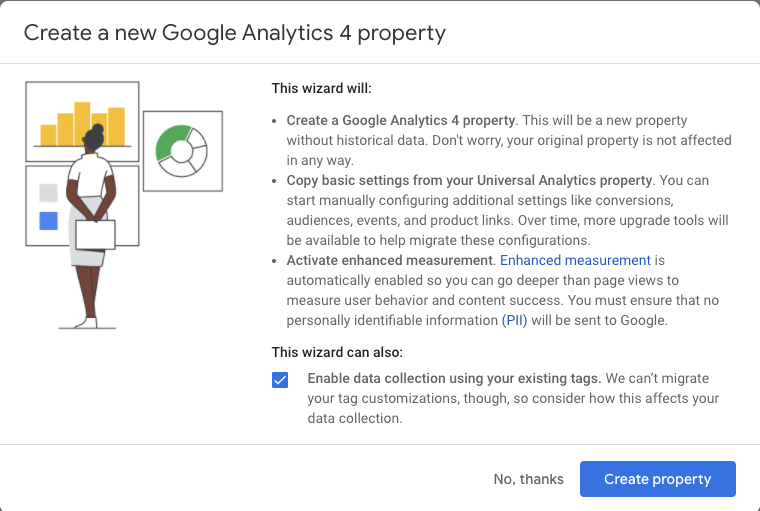 Configuring GA4 is as simple as a few clicks.
The analytics property you are familiar with will be left unchanged, continuing to collect data. Your Google Analytics 3 (GA3), also known as Universal Analytics (UA), view will continue to be accessible via the admin screen.
Steps For Configuring GA4
Login to your Google Analytics Account.
Click Admin. Gear icon, bottom left navigation.
Confirm that your desired account is selected.
Confirm the desired property is selected.
Click GA4 Setup Assistant, the first option in the Property column.
Once inside the Setup Wizard, click the large blue button, Get Started.
There is only one more step, click the blue button to Create property.
It truly is this easy!
LEARN MORE SEO FROM YOUR EMAIL
SEO, YouTube, Pinterest and more sent out bi-weekly
Thank you for subscribing.
Something went wrong.