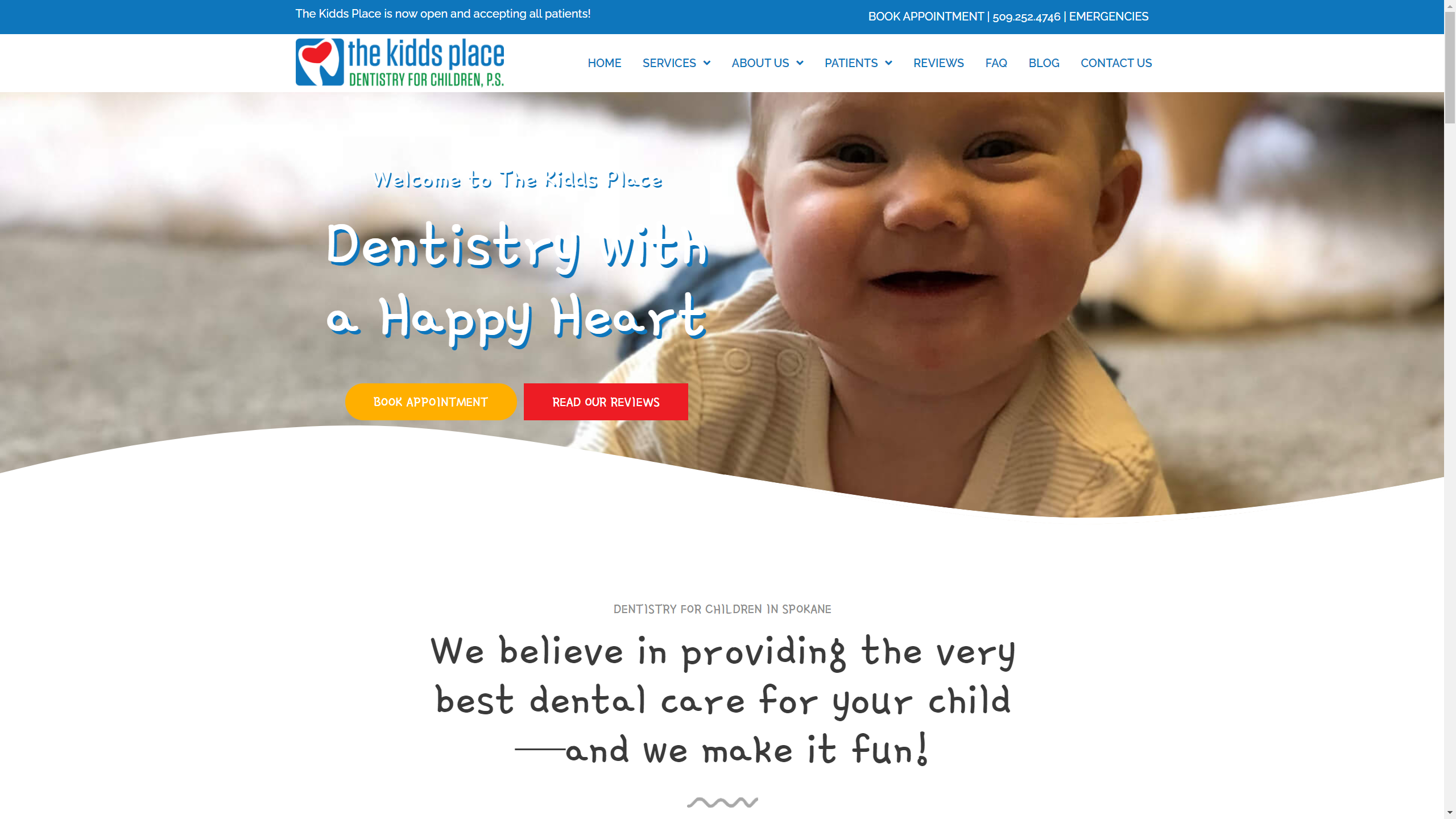 SEO RESULTS
Give your business a big advantage over your less clued in competitors and improve your site's performance with our small business SEO packages.
Client: The Kidds Place
The Kidds Place is a childrens dentist located in Spokane, WA. Their goal is to help your child establish great oral health habits and a program of preventive dental care early in life. Dr. Cathy works exclusively with children and young adults. She is passionate about preparing children of all ages for a lifetime of good oral health by making every appointment safe, positive, and fun.
They offer preventative care (regular check-ups, early education), tooth crowns, fillings, sealants, sedation dentistry and emergency dentistry services.
Date: July 1, 2019