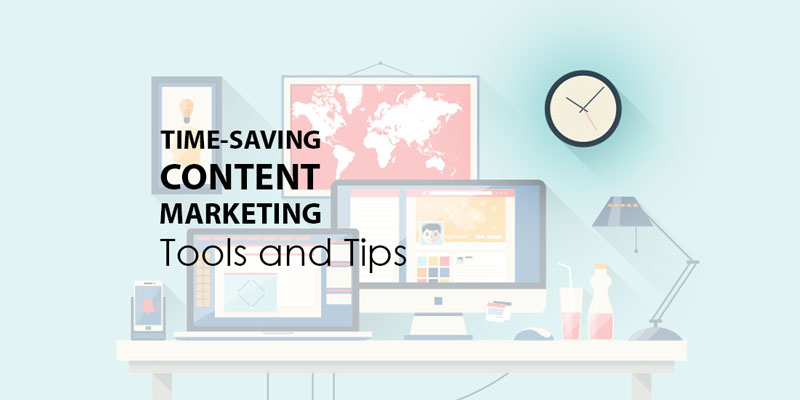 These content marketing tools and tips can help automate your most time-consuming tasks. Jump start your content marketing efforts by adding these to your strategy.
Use Infographics: You can easily create content by finding quality, relevant infographics and interpreting them back into text. Search engines can't read/crawl all the information on infographics, making a lot of the information unsearchable. You can create custom content by extracting and organizing the important statistics and facts in a text format, which is SEO and mobile friendly.
Use Pinterest (images): Pinterest is an incredibly powerful tool for content creation and content marketing. Pinterest is useful for creating content because pictures are worth 1000 words and can quickly help inspire you to write. When you are suffering from writers block, just use images.Pick a category of content you want to create and you can quickly get a visual of what type of content is trending by searching that hashtag (ex. #emailmarketing). Sites like Repinly track the most popular pins and boards on Pinterest which can help you know what content is performing well.
Check out my Pinterest profile to get an idea of how to use it as a tool for content marketing.
Keyword research: Keyword research is the old school way to brainstorm content. Keyword research should result in hundreds of potential keywords that can be used as inspiration for content. Long-tail keywords are safer to use than primary keywords in order to avoid red flags by Penguin (Google algorithm update).Start by going to Google Analytics, and pull up a Search report by keyword (Traffic Sources > Sources > Search > Overview). Change the number of keywords displayed to 100. Then go to www.authoritylabs.com and use those keywords to run a ranking report. Identify keywords that have brought you traffic but you are not ranking in the top 5.
Repurpose content: Reusing content that you already know is successful is a smart way to increase your reach. Let's say one of your blog articles gets a lot of traffic, why not convert it into an infographic, video, podcast, etc.
Benchmarking Tools:
Benchmarking tools can help you better understand your audience so you can continue to create valuable and relevant information. If there is a spike in traffic and social shares, go to Google Analytics and find the landing page that generated this traffic and social shares.

Google Analytics – Check the performance of your content marketing based on Landing Pages and Keywords. Check out bounce rate, engagement, conversion rate, etc for these so you can determine how your content is performing.
AuthorityLabs – Keyword Ranking – Enter your most popular keywords, as well as keywords that are bring you the most traffic from Google. Create more content around keywords that are bringing in traffic but not ranking in the top 5.
What can you write about:
Share what you know
Share successes
Quotes
What you are doing
Customers
Volunteers
Influences
Employees
Examples of Content:
Blog Posts
Tips, tactics, how-tos, tutorials
Industry news/third party news
Events, dates to remember, holidays
Interesting facts
Reviews
Photos
Contests/contest winners
Resources
Company news – updates, improvements, new products, awards, volunteer projects, etc.
Infographics
Webinars and/or videos
Testimonials
Recipes
Fan photos
 [clickToTweet tweet="Consistent Blogging Generates Traffic and Improves SEO" quote="Consistent Blogging Generates Traffic and Improves SEO"]
LEARN MORE SEO FROM YOUR EMAIL
SEO, YouTube, Pinterest and more sent out bi-weekly
Thank you for subscribing.
Something went wrong.