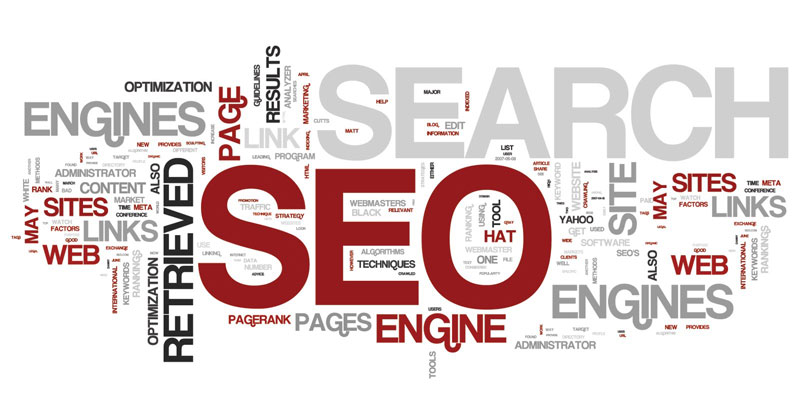 Search Engine Optimization (SEO), simply put, is the process of ranking your website higher in the search engine results page (Google, Bing, Yahoo!, etc.).
Social media and internet marketing companies (like Tech Design Studios) use SEO strategies to get as many organic prospects to your site as possible and turn them into loyal customers. Organic search results are listings on search engine results pages that appear because of their relevance to the search terms, as opposed to their being advertisements (paid).
Although the process can be simply defined, it is not easy to implement, especially for busy professionals like you who have enough on their workday plate without having to keep up on the latest changes to search engines that may be negatively affecting their site.
SEO is a long-term solution and has changed drastically due to numerous search engine algorithm updates by Google. The latest update to Google's Search Engine algorithm Panda has arrived and is striking fear into the hearts of low-quality content website owners. This update is designed to help boost great-quality content sites while pushing down thin or low-quality content sites in the search results. Read more.
 "S" is for Search: You can get found faster on search engines by more people
Having an organic listing at the number one position is always the best place to be, as these listings tend to have higher click through rates as well as conversions. Also if done correctly, an organic listing will stand the test of time and will continue to drive new traffic while paid advertising stops as soon as you stop paying.
Build your website in a way that invites lots of organic visitors, you can do this with quality content. Make your website copy not only sing the praises of your products and services but enrich it with content that features your expertise and the reasons people want to do business with you. We build keyword rich content pages for the products and services you want your site to show up for in search, so more people looking for these products and services can quickly find and visit your site.
"E" is for Engine: You will benefit from technical expertise
Staying abreast of Google changes and making needed adjustments to your SEO strategy is one of the most important components of optimizing your site so that your organic results grow.
Here at Tech Design Studios, we make sure to always follow best practices with regard to search engine optimization.  To us, SEO has always been about creating the BEST sites, with the BEST content, to provide the BEST value to online users. We only use white hat methods that will stand the test of time and continue to generate leads for your business so you never have to worry about Google updates.
And we understand how to get your local business connected to local customers. Search engines refine their searching to match companies and customers within specific regions. If you have a physical business location, then using local SEO is one of the best ways to drive quality, local traffic to your site and turn that traffic into new customers.
"O" is for Optimization: Your site will keep up to date with the changing web and mobile environment
There is no "one size fits all" approach when it comes to SEO, as every business' industry is different.  What is true for one industry is not only different, but can be the complete opposite for another.  SEO itself is also subject to frequent and – often unpredictable – change. Internet marketing campaigns needs to be strategized and updated accordingly.
Is Your Website Mobile Friendly?
Last summer, Google announced that it prefers mobile solutions that maintain the same URL across platforms. In other words, Google prefers responsive web design (websites that work across all kinds of devices — desktops, smartphones and tablets — via a single URL).
By being aware of and following Google's recommendations you can avoid common SEO pitfalls and improve search results for your website.  Site optimization is not something that happens overnight, it takes time and regular maintenance to increase your page ranking. A great SEO company should find themselves always evolving with the industry and finding new and innovative ways to help improve your site.
What's new at Seattle Web Search that will make your SEO work even better?
We've improved our SEO website reviews! Our website reviews now include with them an offer to set up your WordPress SEO plugin for you. Our experts know how to get your plugin set up so that your website works as efficiently as possible.
Your report includes:
Statistics on your site's performance
Information by month on searches and keyword targeting
On-site optimization
Over-optimization analysis and your site's link profile
Organic keyword impressions and a Google penalty check
Recommendations for improvements
What we'll need from you to make your report as good as it can be:
Your website's full address
Details concerning any prior SEO work you may have had done
Any Google Webmaster Tools Warnings you received
Drops in ranking or de-indexing your site experienced
We also offer Complete Conversion Reviews and setting up your Google Analytics Goals! This would help you have the most complete analysis of your website regarding both sales and traffic.[clickToTweet tweet="Search Engine Optimization – What Is It and What Does My Business Get Out of It?" quote="Search Engine Optimization – What Is It and What Does My Business Get Out of It?"]
LEARN MORE SEO FROM YOUR EMAIL
SEO, YouTube, Pinterest and more sent out bi-weekly
Thank you for subscribing.
Something went wrong.