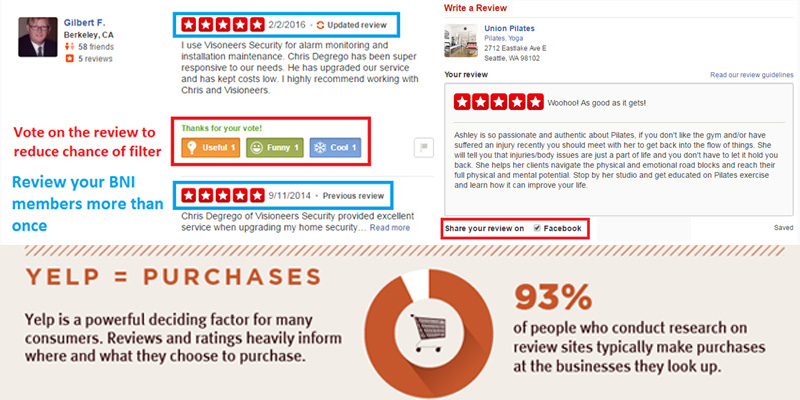 BNI SEO Tip #1: Write & Share BNI Reviews on Yelp & Google [Video]
One of the most common questions BNI members ask me is, "how can my business show up higher in a Google search?" Well, one of the first things we advise any business to do is to get more Google and Yelp reviews from your satisfied customers!
If each member in your group reviews with each other that's 20-40+ reviews for your business.
For the majority of small businesses that will help you to beat out your competition on maps.
You can also leave more than 1 review, now thats 40-80+ potential reviews!
When you are "Googled" what business reputation do they see?
Shoppers today check the Internet before they buy. Your online reviews create a reputation which plays a crucial role in your ability to successfully market your business on the Internet.
70% of people trust the opinions of other consumer reviews when making a decision to purchase' ~ Nielsen
Reviews are one of the best things you can do to boost your local SEO.
Click To Tweet
80% of business for companies that serve a geographic area come from within 5 miles of their location.
You need to keep a look out for reviews being posted about you on Facebook, Twitter and Yelp. In addition, if you rely on local traffic you will also have to monitor Google Plus, Yahoo Local, Google Maps, City Search and Local.com.
Many of our top performers on Yelp and Google use Reputation Igniter. Chris Lolini's Reputation Igniter (ignite.reviews) service enables small businesses to easily follow up with their customers, gives you an opportunity to address customer concerns by offering prompt customer support, which in turn helps prevent negative reviews from getting online. Stop losing sales due to negative reviews posted against your company.
Some businesses have actually lost as much as 20% in sales following a negative review.
Quit leaving your reputation to chance, capitalize on every opportunity to get reviews, outrank your competition with more reviews and never worry about your online reputation again!
Click To Tweet
I use and highly recommend Reputation Igniter, stop worrying about your online reputation and get this area of your business handled today!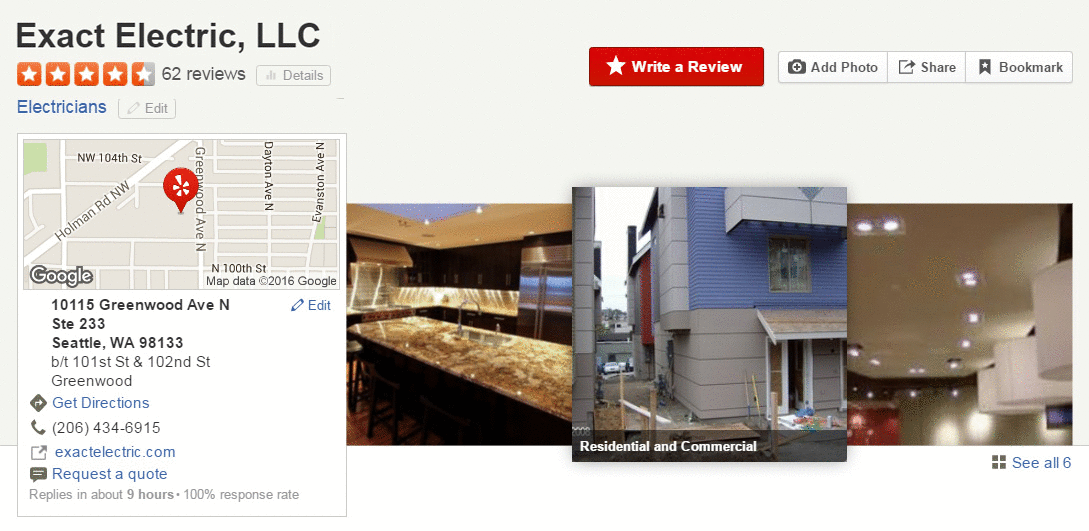 Your business reputation plays a starring role in your prospects decision to do business with you or not. Have reviews helped or hurt your business? If you have a story or an example, we'd love to hear it so please leave your thoughts in the comments below.
LEARN MORE SEO FROM YOUR EMAIL
SEO, YouTube, Pinterest and more sent out bi-weekly
Thank you for subscribing.
Something went wrong.