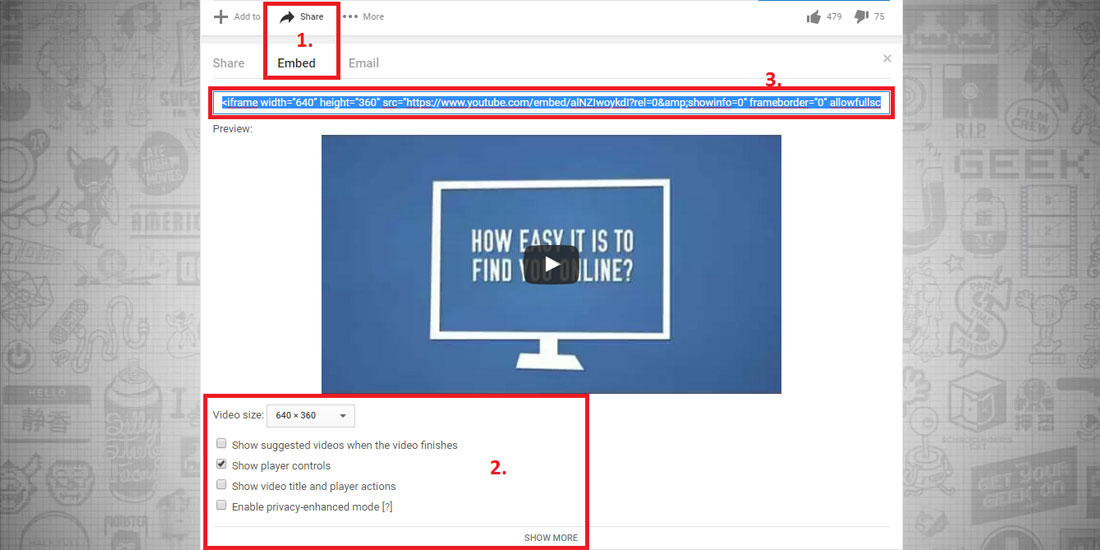 The most common platform easiest to use for embedding video on websites is YouTube's web player. YouTube has been providing video playback in both HTML5 and Flash since 2015, making it accessible to stream on both PCs and gadgets.
To embed a YouTube video, you must first have a YouTube channel and upload the video onto it. Next, open the video and click on "Share", then "Embed".
From there, click "Show More" in order to customize the player if necessary. To prevent visitors from leaving your website and getting distracted from your content, you can turn off "suggested videos" when the video finishes.
Lastly, copy the embed code provided from the site and paste it within your webpage.
How to Embed a YouTube Video on Your Website
Click To Tweet
LEARN MORE SEO FROM YOUR EMAIL
SEO, YouTube, Pinterest and more sent out bi-weekly
Thank you for subscribing.
Something went wrong.