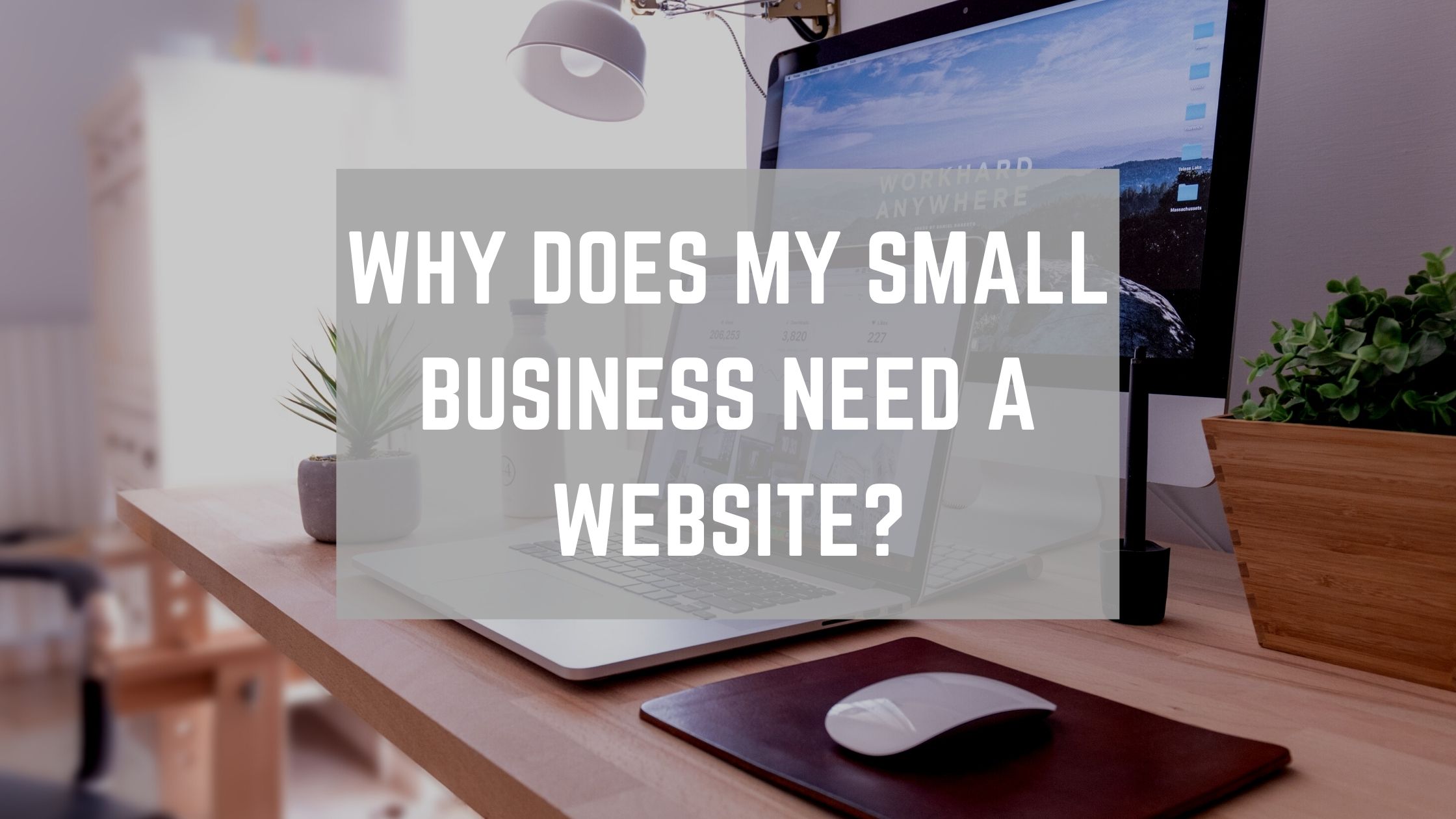 It's 2022, the days of phone books, yellow pages, and print advertising are behind us. So, in 2022, why does your small business need a website? Customers have adapted to the digital age with social media, online reviews, and google searches. These factors mean your business needs to adapt as well. Having a business website ensures your information is available to customers who might be searching for you online.
Can you run a business without a website? Technically, the answer is yes– but without a website, your business is missing out. Websites make your business more adaptable to external circumstances like the COVID-19 pandemic and you know customers can easily access your information. Your website is also a place to pursue leads and conversions for new customers.
The COVID-19 Pandemic Has Changed Our Online Habits
Small businesses that may have once relied on foot traffic or more in-person interaction have now had to heavily utilize websites and social media to reach their audience. This lends itself to sales and e-commerce—one way to think of your website is to have it support your sales. If you sell a product, use your site for e-commerce so customers can buy directly from your site. This may mean include payment processing, inventory management, an SSL certificate, search features, coupon tools, upselling and cross-selling features, reporting and analytics, customer reviews, a contact page, and FAQ page.
47% of total global purchases are completed online. This means that if you sell a product or service, it's wise to have your website be structured to support your sales. For service-based businesses, you should allow customers to schedule an appointment or consultation via an online booking calendar. Use an appointment scheduling software and you're good to go. Customers can schedule at their convenience, making it easier and more likely they will do business with you.
Websites Give Customers All the Information They Need in One Spot
One of the major advantages of having a website is that it gives all the information you need in one place. The importance of dedicated service pages and a great FAQ page for your business cannot be understated. People are more likely to act when they feel like they're making an informed choice. The advantage to websites is that they are tried and true, allowing you to link to other platforms, including your business' social media pages.
Almost two-thirds of small businesses rely on websites to connect with customers, so having an online presence is important in growing your client base as well as connecting with your existing customers. Websites also lend themselves to blogs, which are practically essential for SEO results. They build your authority, promote your business, and boost SEO while also allowing you to connect with others in your field via guest-posting.
Credibility, Authority, and Keeping up with Competition
People search for everything online, so if you don't have a website, you're missing out. An online presence allows you to compete with larger companies and build your brand. Similarly, you can find leads by setting up an email list on your website, which can help you find warm leads to market to. Websites also give you a platform to state who you are and what your company values are. Having a website or blog builds your business as a credible, authoritative source of information—two things that will boost your SEO.
Finally, websites are a place to pursue conversions. This means taking visitors to your site and turning them into long-term customers. In the end, this results in more sales. What is on your website can influence whether people will choose to buy from you.
Conclusion
In an increasingly digital age, your small business needs a website to thrive. People turn to the internet before any other resource to do everything from shopping to find a restaurant for dinner. Your website is your business' place to promote yourself. Unlike advertising, you have the undivided attention of all visitors to your site. Use your platform to make the most of it.
LEARN MORE SEO FROM YOUR EMAIL
SEO, YouTube, Pinterest and more sent out bi-weekly
Thank you for subscribing.
Something went wrong.