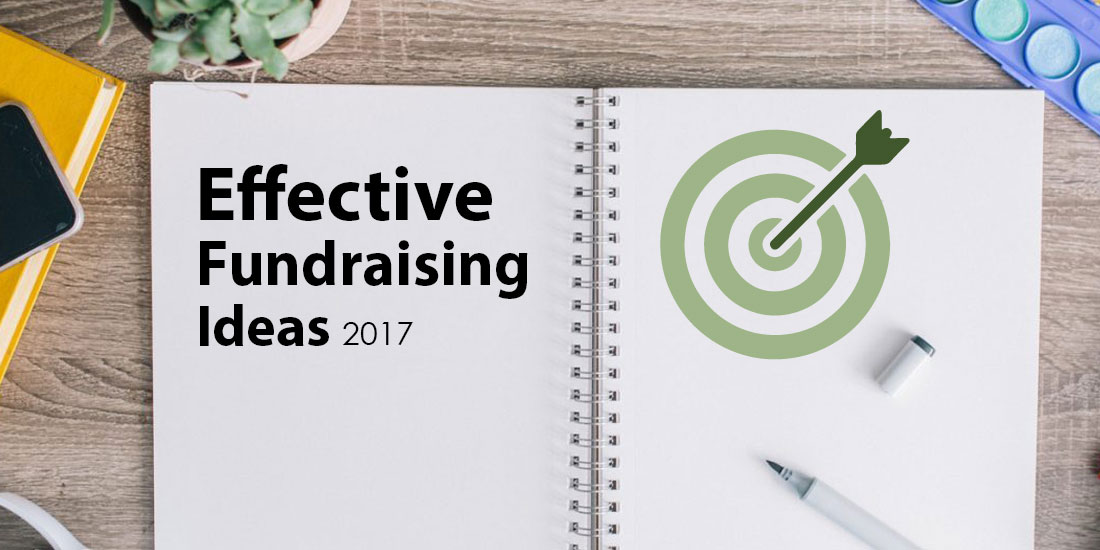 Are you looking for fundraising ideas to help your charity or nonprofit organization?
Be persuasive! Attract donors with good fundraising ideas and make them marry your cause.
In this article, we'll discuss the ideas that helped hundred and thousands of charity and nonprofit organizations to successfully raise funds for their causes.
Here a list of successful Charity Fundraising Ideas:
Use Inbound Marketing
Inbound marketing is one of the most effective ways of raising funds. It has to do with creating inspiring, informative and educational content for a target audience.
Doing inbound marketing means creating meaningful content that attracts potential donors, volunteers and supporters around the world to visit your website and find more information about your charity or nonprofit organization. Share your content on your charity organisation's blog or website and also post it on your social media page to attract more traffic.
Your credibility depends on the quality of your content. The more your story is inspiring and powerful, the more your fundraisers will develop trust and would like to support your cause.
Also, by using keywords that your target audience is looking for, your message is spread to various circles. It'll help you grow your community and regularly engage with your existing base of constituents.
Moreover, inbound marketing helps maintain a solid relationship between organizations and donors, by improving regular interactions built on trust and faith.
Apply for Google Grants
In order to help charity and nonprofit organizations gain new donors, supporters and volunteers, Google has come up with useful and free tools listed below:
Google Grants = $10,000 worth of monthly advertising on Google search results
Expanded YouTube channels to post and publish videos that your target audience can share
Once you sign up for Google Grants, you'll have $10,000 per month in the form of free "AdWords" advertising. Yon can then put your ad on Google so that potential visitors can see your link on top of the results, when they google that specific keyword.
Focus On More Donors
In order to keep your charity / nonprofit running in the long term, you need to take good care of your donors and try to get always more of them. Getting more donors is considered one of the most profitable ways of fundraising ideas for charities and nonprofits.
With big donors funding your organization, you don't have to spend money on huge events to persuade your audience.
Donor Retention
As well as it's important to attract new donors, it's equally important to retain the ones you already have. Your goal must be keeping them focused on your cause in the long run. On average, it has been noted that charities and nonprofits lose approximately 70% of their new donors before receiving a second gift or funding. In order to avoid this risk, learn some of the best techniques in retaining donors and build your marketing strategy around it.
Also hiring a professional donor retention expert is a good idea. Through step by step donor retention strategies, specific tools and techniques, he can teach you how to deepen your relationships with donors and supporters.
Other Effective Charity Fundraising Ideas:
Below is a detailed list of highly recommended charity fundraising ideas for new and established charity / nonprofit organizations:
Online Ideas:
Online Auctions
Online Donations
Online T-Shirt Fundraiser
Affiliate Fundraising
Content Marketing
Social Media Marketing
Inbound Marketing
Email Marketing
Events:
Here a list of events where you can gather people and raise funds:
Walkathon
Trivia Night Fundraiser
Hold Gala Dinners
Golf day or tournament
Dog fundraising show
Charity auction
Charity car auction
Book fairs
Silent Auction
Wine tasting
There are a number of fundraising techniques to raise funds and promote charity organization. Get maximum exposure for your charity or nonprofit through your fundraising initiatives in order to attract big and small donors who would stick.
LEARN MORE SEO FROM YOUR EMAIL
SEO, YouTube, Pinterest and more sent out bi-weekly
Thank you for subscribing.
Something went wrong.