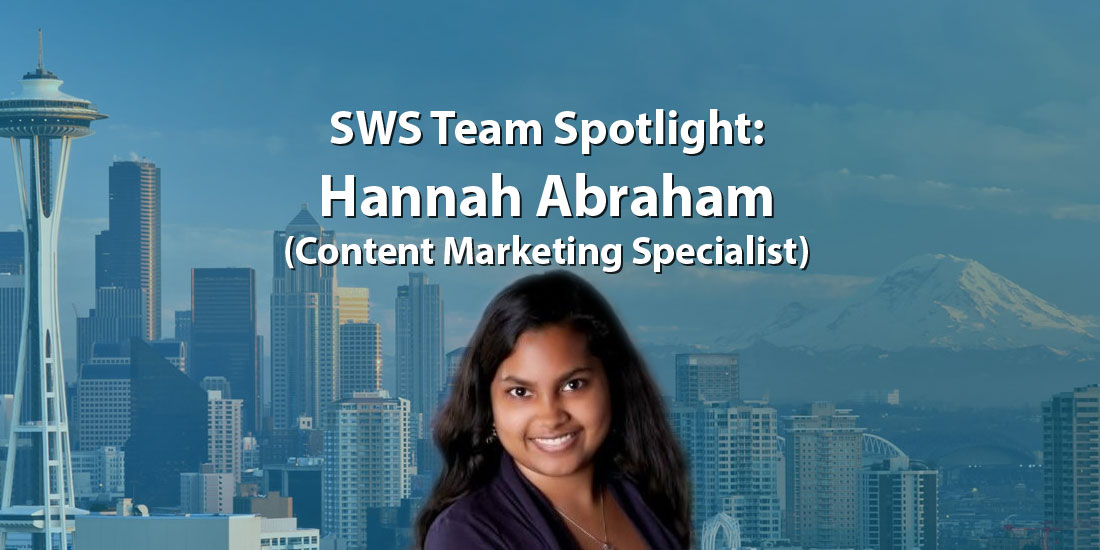 Next in the spotlight is the current supervisor for the Blogging team, Hannah Abraham.
Question #1: What drew you to SWS originally?
I've heard of SEO but never had any exposure to it, so I wanted to join a company where I could improve my writing skills and learn about SEO.
Question #2: Why did you want to be a Content Writer intern?
I've always written as a hobby, mainly to express my creativity and feelings since I was a quiet child. So I chose this internship to improve my writing skills, learn more about SEO and create engaging content. I've mainly been a creative writer, so taking this internship taught me how to be more of a technical writer.
Question #3: What three words would you use to describe yourself?
Hardworking, creative and curious.
Question #4: What did you like most about this internship?
Learning more about SEO and techniques to improve content. Meeting new people from team meetings and conducting interviews with potential new interns.
Question #5: What did you like the least?
In the beginning, there was a lack of structure when it came to accomplishing tasks but then once the tasks were completed, the content wasn't published for a long time.
Question #6: What have you learned from this internship?
Conducting team meetings and attending other meetings through Skype. I improved my leadership and communication skills as well as learned SEO techniques.
Question #7: What would you improve about the Blogging team?
Prioritization of work.
Question #8: What advice would you give to new interns?
Don't be afraid to ask questions and make sure you're good at time management.
Question #9: Where do you see yourself in 5-10 years?
Hopefully a published author with either a novel or short story out or possibly working as a content writer. I've also always wanted to live abroad, so I want to be living either in Spain, Japan or Italy by that time.
LEARN MORE SEO FROM YOUR EMAIL
SEO, YouTube, Pinterest and more sent out bi-weekly
Thank you for subscribing.
Something went wrong.