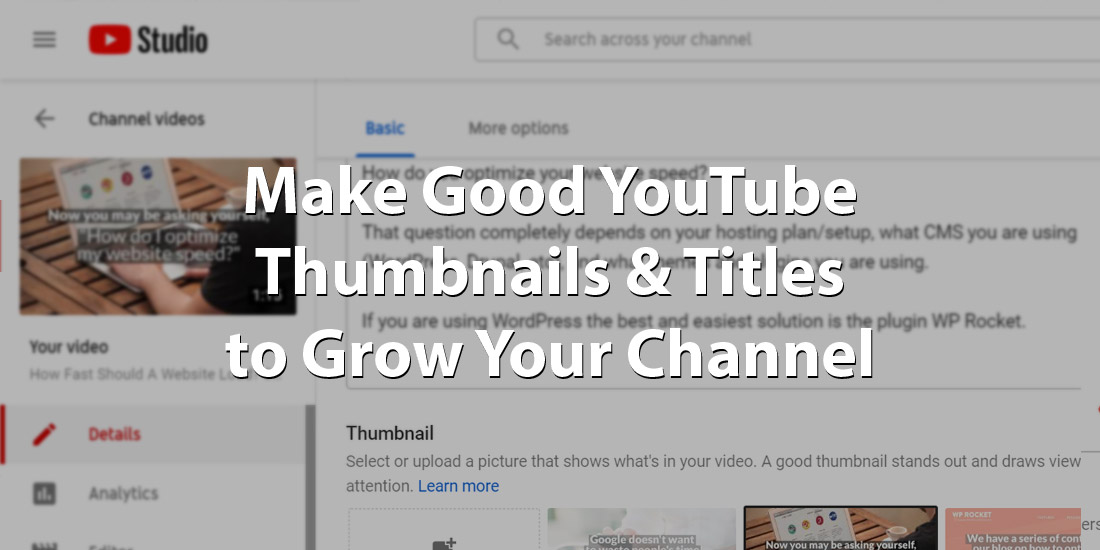 We live in an instant world. If viewers are not immediately hooked by your video, YouTube will provide them with dozens of ways to click away.
Create Titles and Thumbnails That Grab Your Viewers Attention
A good title and gripping thumbnail are essential to amassing viewers. These act as your video's first impressions. Refrain from titles that are too long or overtly clickbait.
Check out the current trending videos on YouTube to get a sense of an appropriate style. Likewise, thumbnails should be attention-grabbing, but not to the point of inaccuracy.

According to Google, thumbnails should be 1280×720 pixels, with a minimum width of 640. The ideal ratio for YouTube players and previews is 16:9.
Check out this article for more specifics, including image dimensions and best practices.
This video from Justin Brown also explains in more detail how to make custom YouTube thumbnails.
Setting a featured image is an extremely easy process that just takes a few clicks. After you've uploaded a video, you'll see a series of default screenshots at the bottom of your video settings. To the right of the thumbnails, you'll see a button that says "Custom Thumbnail." Just click it to add the thumbnail of your choice from your computer.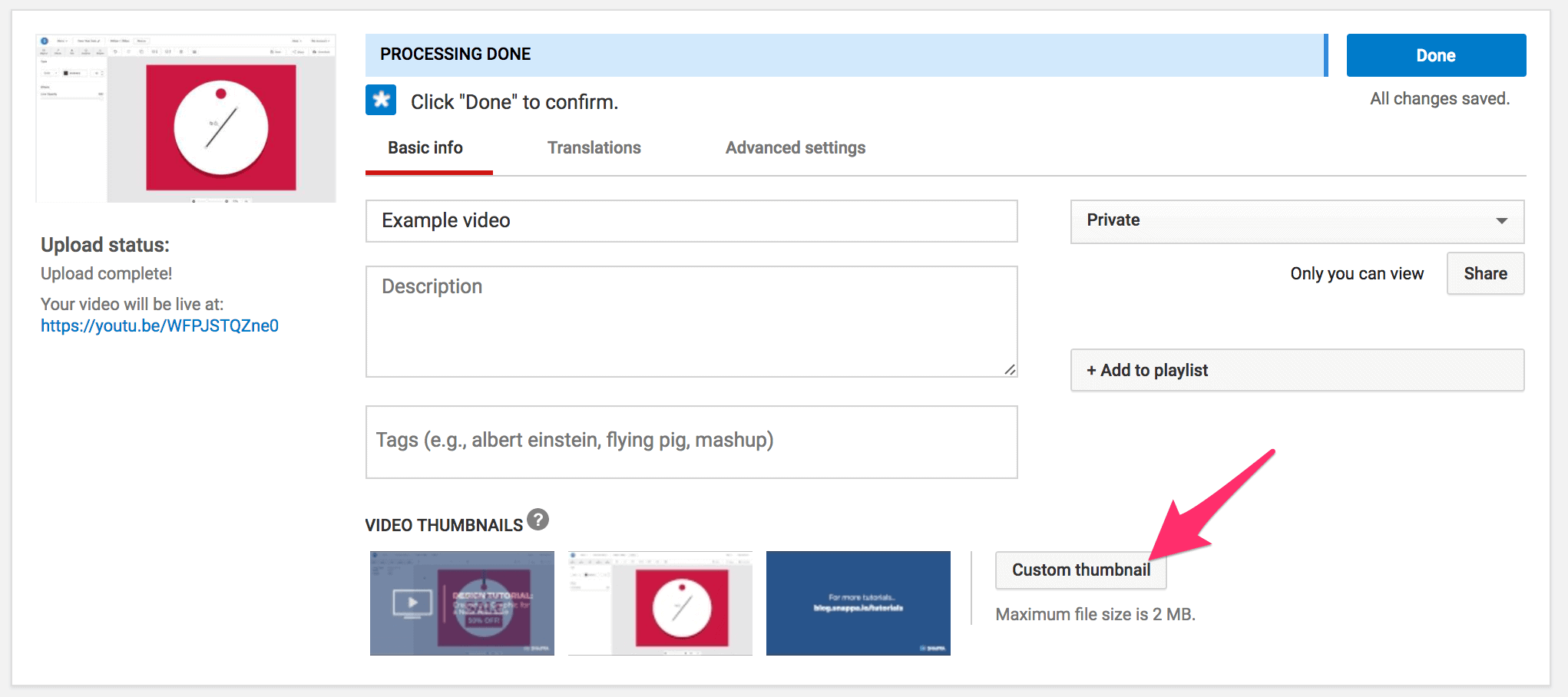 Once you've uploaded the custom image, you'll see it appear where the custom thumbnail button was. You can click on this image if you want to swap it out with another. The thumbnail preview will also appear on the top left.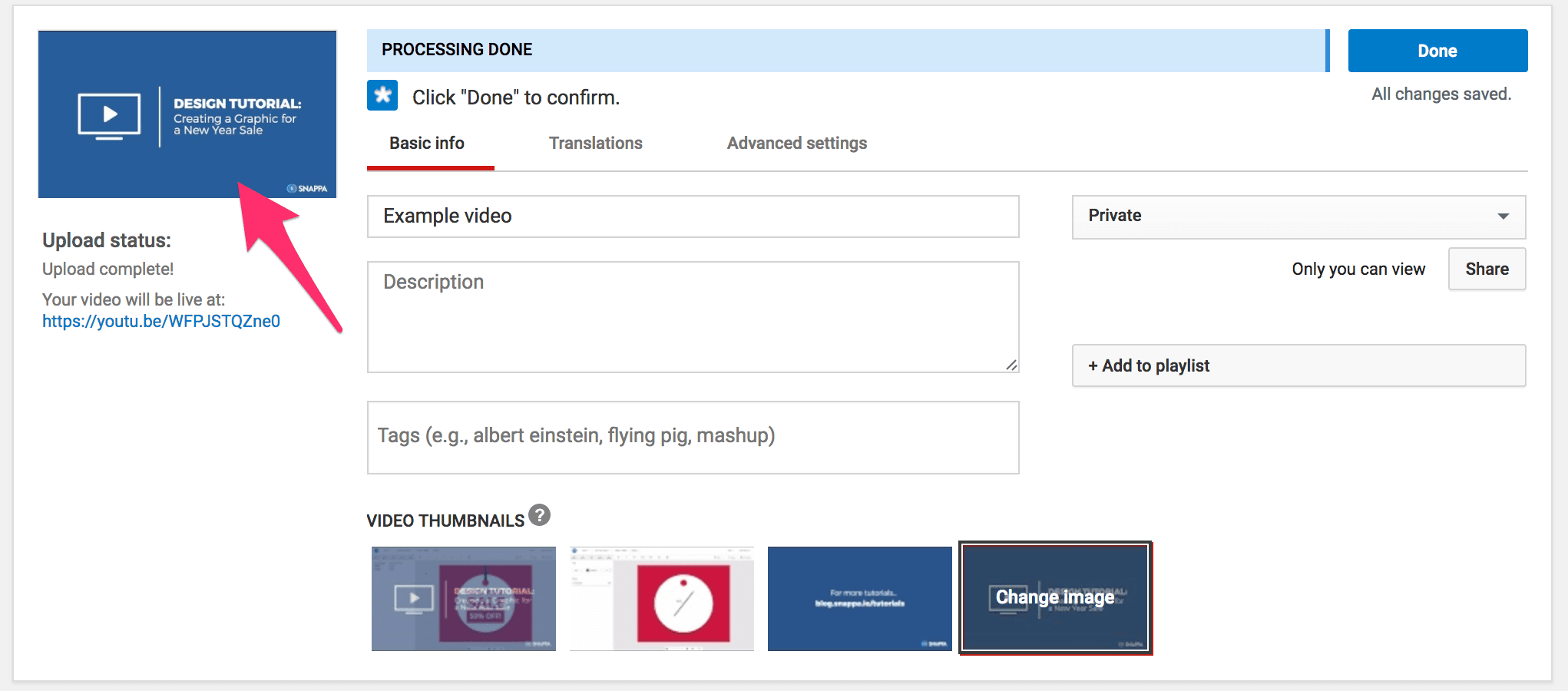 Broadcast Yourself
Earnest reactions and strong emotions sell well for a reason. Viewers gravitate towards creators with a distinctly human quality on the internet. Use personal flourishes to make your channel stand out among the rest. And get excited about the work you present! This seems like an obvious suggestion, but it can make or break your video.
Music and Demonetization
Unfortunately, demonetization happens to the best of us. If you are seeking to use YouTube to turn a profit, there are some things to keep in mind before posting. In short, one must abide by the Community Guidelines and Channel Monetization Policy. Music and background sounds are some of the most common ways videos get taken down. For a list of sites that offer royalty-free music, click here.
This is one of the primary reasons we like using Animoto so much. All the music provided in Animoto is royalty-free.
The algorithms that Facebook, YouTube and Instagram use to detect copyright infringers casts a wide net, and occasionally flags tracks to double-check that you have permission to use the music in your video.
As an Animoto subscriber, if you are using music from their song library, you absolutely do have permission to share your videos on social channels!
There are two common types of notifications, ones that remove your video from being posted to a social media channel at all, and ones that simply layer ads on top of your videos (more common). You can dispute both, in the exact same way.
Outros That Keep Them Watching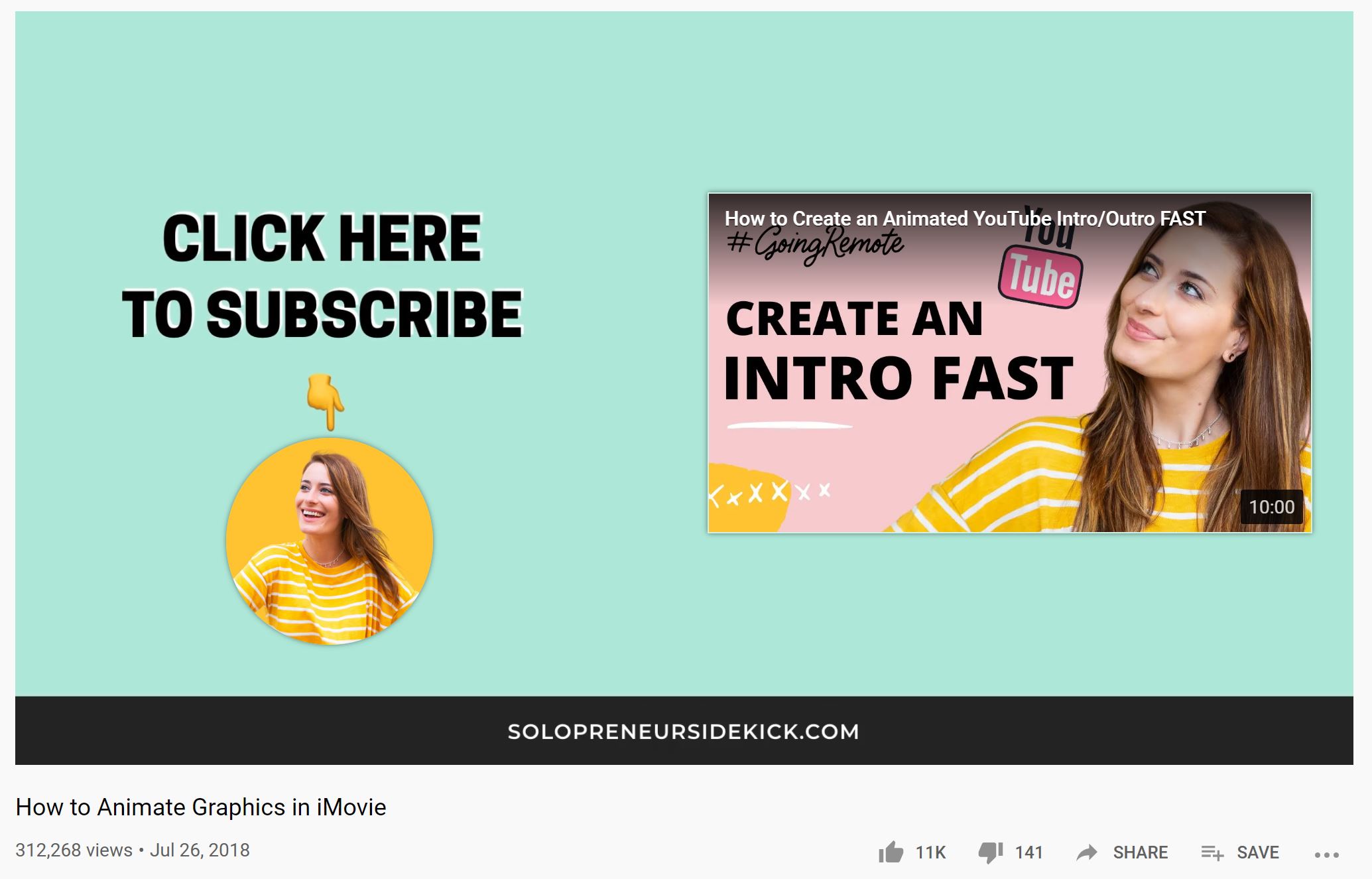 A video outro is often a matter of personal style, but it can also be a powerful marketing tool. To add an end screen, go to the Creator Studio, select the video you want to edit from the Video Manager, and select "End Screen" near the top. You can choose to link to other videos or urge your viewers to subscribe. Here is a simple example from YouTuber Louise Henry:
With an eye for detail and smart marketing, you can grow your following quickly. For more YouTube SEO tips, click here for an eleven-part series. For more tips on how to start your YouTube channel, check out this article.
So you've got a vision for your YouTube channel, but what next? It's time to learn how to make YouTube videos that directly translate to channel growth and more subscribers. These simple steps will help make your videos more engaging and marketable.
LEARN MORE SEO FROM YOUR EMAIL
SEO, YouTube, Pinterest and more sent out bi-weekly
Thank you for subscribing.
Something went wrong.