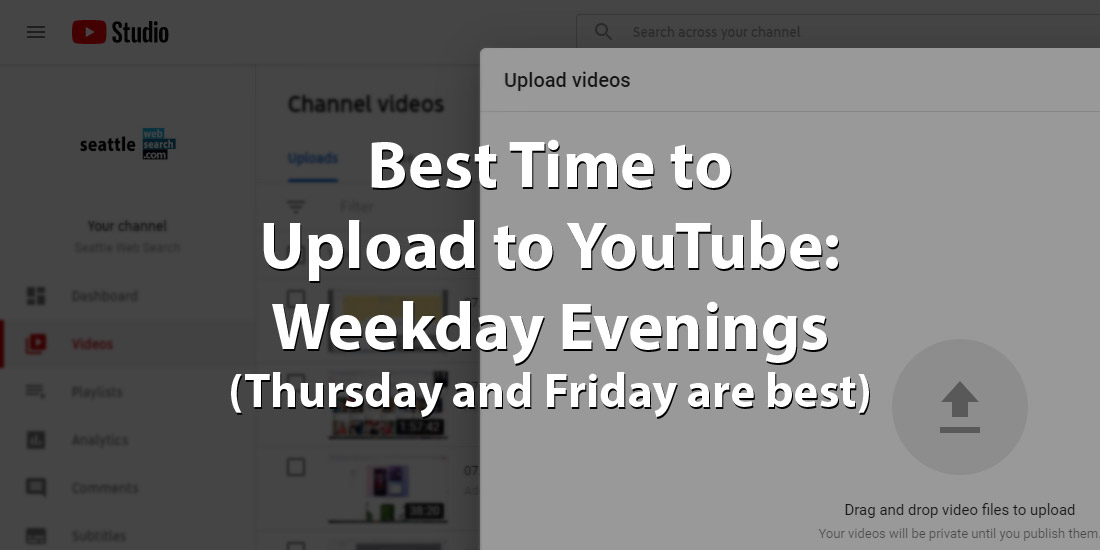 Successful YouTubers make growing a channel look easy. Here are some practical steps regarding scheduling that you can take to plan for optimal channel growth.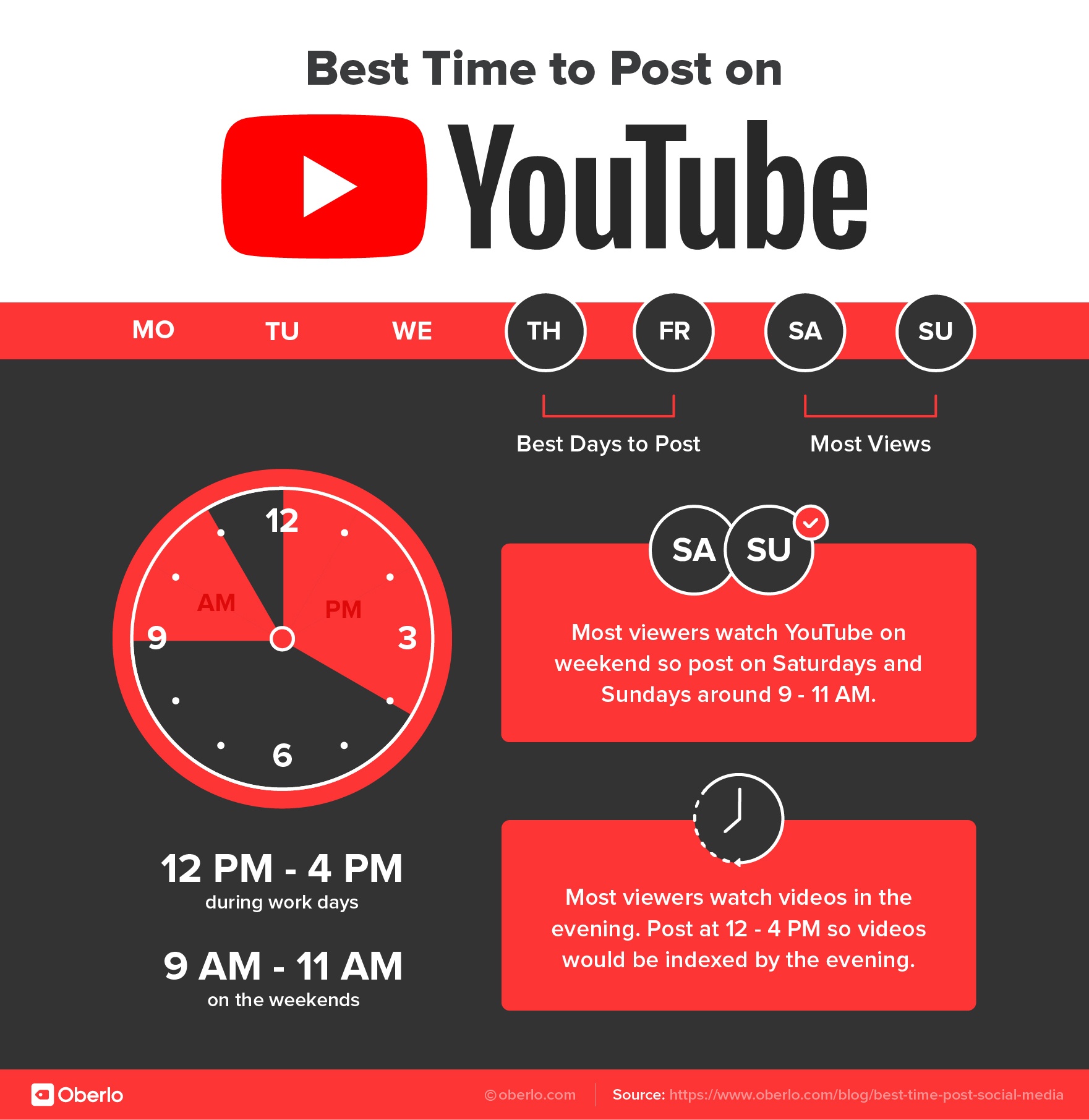 Take a Cue From Primetime Television to Create Your YouTube Posting Schedule
Viewership tends to be at peak on the site during weekday evenings, according to a new study by New York-based multi-channel network Frederator. Frederator Networks compiled data across a network of over 1,300 channels and 120 million monthly views.
Posting on weekday afternoons gives YouTube ample time to index videos and deliver them to subscriber feeds.
Daily online video viewership peaks at the same time that "primetime" viewership peaks for television: in the evening. By posting a video slightly before that, creators can ensure they give YouTube enough time to index their videos and make sure their videos have an opportunity to get into their subscribers' feeds before peak viewing begins.
Post between 2 p.m. and 4 p.m. on Monday, Tuesday, and Wednesday,
and between 12 p.m. and 3 p.m. on Thursday and Friday. (All times are EST.)
From this data, the best day to post a video on YouTube is Thursday or Friday.
This pattern is due in large part to people's free time being concentrated on Thursday through Sunday. Anecdotally, this tends to be true for the study's audience demographic of school-age kids and young adults.
Commit to a Consistent YouTube Posting Schedule
The most successful YouTube channels upload new videos multiple times a week, often on predetermined days. The more you consistently post, the more attention you will receive within the YouTube algorithm. Viewers want to be able to rely on your channel for consistent, engaging content.
Consistency is the foundation for success on YouTube (and Google). Without it, you might be able to capture attention, but you won't be able to keep it.
Here you can see how consistency feeds subscriber growth over time:
This same concept can apply to your YouTube thumbnails. Consistency is powerful because it teaches people to look for that familiar elements, and if they like your content, they'll be more likely to check it out. For more tips on YouTube thumbnails like what dimensions to use and how to set them, click here.
You don't have to be at a computer to consistently post content, use the scheduling feature provided by YouTube.
Start in YouTube Studio.
In the top-right, click CREATE  Upload video.
Select the file that you'd like to upload and enter your video details.
On the "Visibility" tab, select Schedule​.
Set the date, time, and time zone that you want your video to be published.
Click Schedule.
Opt for long-term sustainability, start with a manageable schedule, and once you've saved up content then think about increasing your posting frequency.
This will also help if you choose to publish your schedule. Committing publicly to a posting schedule means making a promise to your viewers. If you break that promise, they will be disappointed. Having backup content will give you peace of mind and some breathing room. When you are ready, post your schedule somewhere potential subscribers can see it like in your channel banner, intro, or video descriptions. The reason schedules work as a tool for growth is that they allow your audience to build up anticipation (as well as make the algorithms happy).
Even top YouTubers suffer from burnout and fatigue, remember posting on YouTube takes time, so set realistic goals.
Diligent planning can make the daunting task of starting your YouTube channel much more manageable. By following these tips, you can easily be well on your way to a successful channel. Check out the rest of our YouTube series for more tips and tricks to building your YouTube channel.
LEARN MORE SEO FROM YOUR EMAIL
SEO, YouTube, Pinterest and more sent out bi-weekly
Thank you for subscribing.
Something went wrong.