Are you new to Pinterest? Click here for a guide on getting started.
Pinterest promoted pins are a form of advertisement. They appear in a Pinterest user's (pinner's) home feed and search results. Except for the promoted label on the pin, they behave the same way as other pins. Promoted pins are an excellent way to draw attention to your business on Pinterest. In this article, we will examine the different types of Pinterest promoted pin campaigns.
Pinterest Promoted Pin Campaigns
There are several kinds of promoted pin campaigns you can create on Pinterest. These campaigns include app installs, brand awareness, catalog sales, conversions, traffic, and video views.
App Installs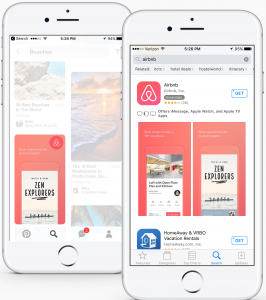 Promoted app pins increase the traffic to your app page and the number of downloads. App pins link to an iTunes or Google Play store URL. These ads are effective because 80% of Pinterest users access the site through mobile devices.
Brand Awareness
Brand awareness advertises your brand, products, or services. When you run a brand awareness campaign, you pay for every 1,000 impressions on your pin. Impressions are how many people view your pin, but do not measure actions taken.
Catalog Sales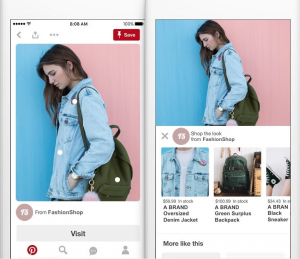 Shopping catalogs allow you to display your products to users. Shopping catalogs are closely related to buyable pins which allow pinners to buy products directly from Pinterest. Items in the pin are tagged with white dots that users can select to display product information.
Conversions
Conversion campaigns influence users to take actions such as making a purchase or signing up for your website. Pinterest uses a cost-per-action bidding format for conversion campaigns. In other words, Pinterest  will charge you for every action completed. For example, if your campaign objective is for website signups, you will be charged every time a user signups for your website.
Traffic
The purpose of traffic campaigns is to drive more traffic to your website. Pinterest uses a cost-per-click bidding format for traffic campaigns. Every time a user visits your site, you get charged a set amount.
Video Views

Promoted video pins are designed to increase the number of views, watch times, and completion rate. Video pins automatically play as soon as they're 50 % in view. These pins come in two sizes: standard width and max width. Standard width videos are the same size as regular pins, whereas max width videos spread across the feed.  While max width videos minimize distractions, they are more expensive than standard width videos.
A Quick Recap
When it comes to advertising on Pinterest, businesses have a wide variety to choose from. Knowing the differences between these forms of Pinterest promoted pins is crucial to running a successful advertising campaign. For instance, you can use the shopping catalog pin to advertise your product. You can use a conversion campaign to increase signups to your website.  In our next article we will discuss how to set up a Pinterest advertising campaign.
LEARN MORE SEO FROM YOUR EMAIL
SEO, YouTube, Pinterest and more sent out bi-weekly
Thank you for subscribing.
Something went wrong.