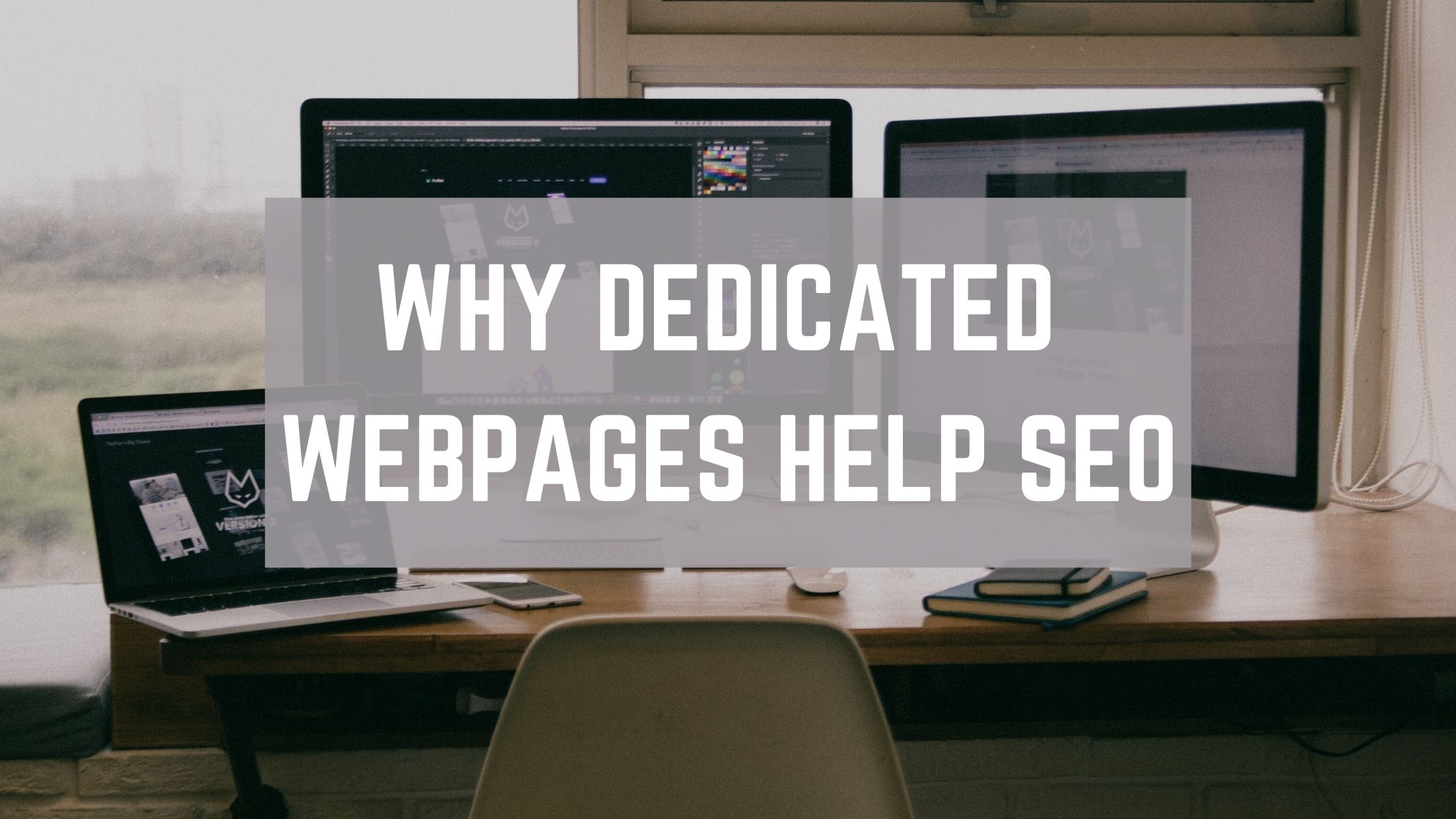 Getting your website to rank favorably in search engines is the goal of SEO. From targeted ads to marketing, there are many ways to approach this. One component of an SEO strategy is utilizing the actual layout of your website. By having dedicated pages for specific customer queries or unique services your business offers, it's easier for search engines to read your site and readily display it to users. This also increases your ability to target different niches of your business.
Specificity is Your Friend
If you offer a special service or there's a unique component to your business—have a page for it on your site. Businesses can make specific, dedicated pages for different services, products, or components of the company. This is a great way to showcase the services you offer, but also ensures Google can easily read your website. Otherwise, it increases the chances relevant information for customers will get lost on your page.
Additionally, the more specific your page is, the less competition you will have in that subject, making it easier to rank favorably in search engines. Finding your niche is crucial to business success. It allows you to market to the most receptive audience for your brand and puts you on the map when competing with SEO giants.
Consider Using Landing Pages
Landing pages are a great SEO tool when designing the layout of your website. These pages answer a specific question or solve a user's problem. Seth Godin proposes 5 functions of landing pages:
Have a visitor click on something (to redirect them within your own site or someone else's)
Get a visitor to buy something
Have a visitor give you permission for you to follow up (by phone, email, etc.)
Encourage a visitor to tell a friend about your page
Get a visitor to learn something, which might even mean posting a comment or giving you some form of feedback
In addition to these points, dedicated landing pages can make it easier to track and analyze visitor actions or questions when they visit your page. The basic goal of a landing page is to present the most relevant information to the user, but they are also helpful for SEO because it gives you an opportunity to target different keywords. Individual pages can rank for different sets of specific keywords, rather than trying to fit too many keywords onto a single page. This strategy is called keyword stuffing, which algorithms can pick up on can hurt your page's SEO. If your business offers several types of similar but specialized services, different pages can target different niches that may attract a specific group of customers. Different pages are also great for backlinking to other pages on your site, boosting SEO.
Dedicated Pages Boost User Experience and Ease of Use
How easy your website is to use is important in obtaining and keeping visitors. The availability of information on your page is crucial to the success of your website. If visitors can't find the information readily, they'll move to a different page. Keep users' attention to reduce the risk of losing them to a competitor's site.
Conclusion
Dedicated pages for specific services you offer is a great SEO strategy built into the layout of your business' website. They allow you to be more specific in the audience you want to target, the information you want to give, and gain more data on your visitors.
LEARN MORE SEO FROM YOUR EMAIL
SEO, YouTube, Pinterest and more sent out bi-weekly
Thank you for subscribing.
Something went wrong.