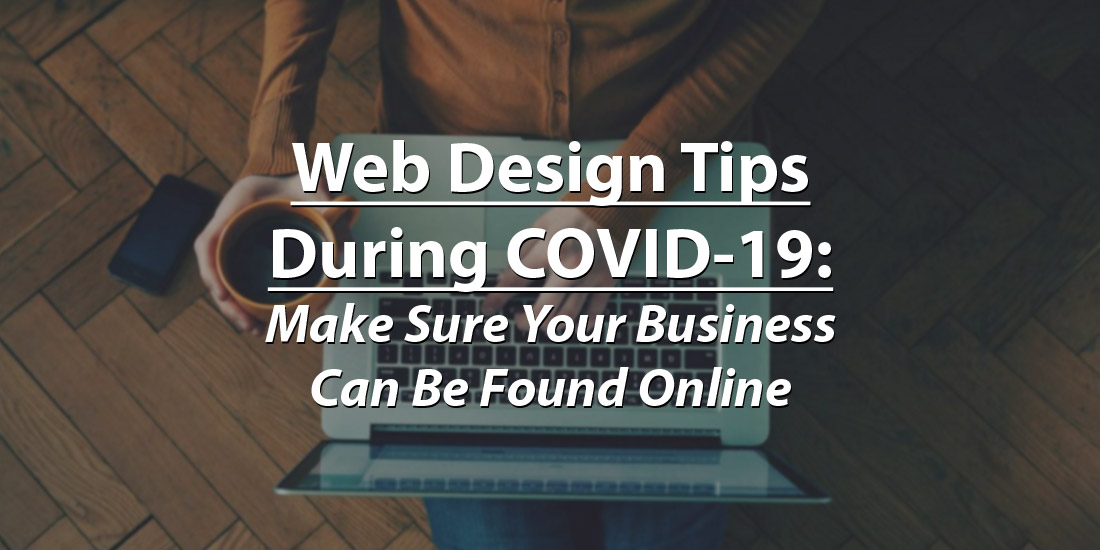 In the past few weeks, we've watched the coronavirus pandemic drastically affect multiple areas of our lives. Small businesses, especially, have felt the impact that the coronavirus has had on the economy. However, this does not have to be the end of your small business as it can be moved online.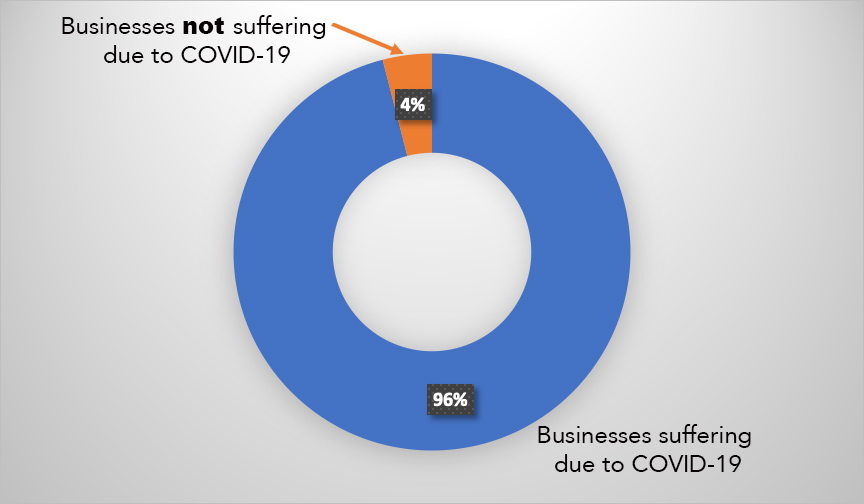 In a survey of 10,000 small business participants, 96% say they have already felt the weight of the pandemic on their business. Additionally, 51% say their business will only be able to operate for 0-3 months with little, to no, cash flow during this pandemic. 
Today, utilizing the internet and digital aspects of your business are more important than ever. Many are working from home, and others are finding ways to stay busy by resorting to their computer screens. 
With the following tips, you can transform your small business online and experience a newfound form of success in this unprecedented time.
Make sure you have accessible contact information
By forming a website in the first place, you are increasing your chances of gaining clientele. With social distancing taking place, the only way said clientele can reach you is through the information your business provides online. Your visitors don't want to click through six different pages to find a phone number or email, so it's important to make information like this clear and visible. There are additional steps you can take to ensure these visitors will turn to customers, and contact information is crucial in this process. 
Tell them about yourself and your business 
The majority of people are being impacted by this pandemic in one way or another, so there's no harm in getting a little personal with the visitors. Tell them the story of your small business, how you're adapting to the sudden changes, and your next steps. By adding or updating your "about" page, you can tell stories about your humble beginnings and challenges you may be facing. This can help you connect with your customers on a personal level and will foster a better relationship between you.
Think proactively, what are your next steps?
This tip goes for the digital and non-digital features of your business. Take a few minutes every day to think about the upcoming opportunities once the pandemic is over. Chances are, your business may never be the same, but it's important to think about the next steps. Discounts, specials, or even workshops if your service allows, are a few ways you can drum up business. If possible, apply those next steps to the digital part of your business. 
If you come up with a new idea that will help your business build back up immensely, test it on your site first. This way, you can monitor your traffic and receive first-hand feedback from your customers. If it works, build on it and think about the next steps that will advance your business more and more.
Have a clear call-to-action
When your visitors reach your site, they should know what to do to take it to the next step. Want your visitors to sign up for your newsletter or schedule an appointment? That option should be available to them from the start so you can lead them to the desired action. While it's important for websites to tell visitors who they are, you shouldn't get caught up in that. Let users know what to do as they are navigating your website and make it enjoyable for them. 
Curate appealing user experience
User experience is crucial for a website to achieve success. Your business could have everything a potential customer wants, but if your website is unappealing or hard to use, it can easily turn them away. 

We're in a world of digital overload which goes beyond desktops. Making sure a site runs smoothly on mobile is important for accessibility purposes and supporting calls-to-action. Features like chatbots, easy-to-navigate designs, and appealing visuals will make the user want to come back. In the end, user experience will help keep users returning and your business running. 
Be transparent with your customers
We're all facing this crisis together, so it's crucial to maintain an open channel of communication with your customers about what your business might be going through. Customers tend to empathize with brands facing a crisis, as long as you communicate with them properly. Harvard Business Review explains the importance of customers seeing the work that goes into the product being sold, giving them a sense of understanding for the business. 
When customers buy from Amazon, they see the product online then magically appears on their doorstep a few days later. With small businesses, such as artists selling their work on Etsy, the consumer gets an entirely different experience. These small businesses can go the extra mile by adding personalization, such as a small note of gratitude. Some artists even show how to make their product via YouTube then sell it on their websites or Etsy. So, when the customer gets it, they are able to see the process and hard work that went into it. This works the same way when you're working diligently through a crisis; the customer can appreciate the product even more.
LEARN MORE SEO FROM YOUR EMAIL
SEO, YouTube, Pinterest and more sent out bi-weekly
Thank you for subscribing.
Something went wrong.