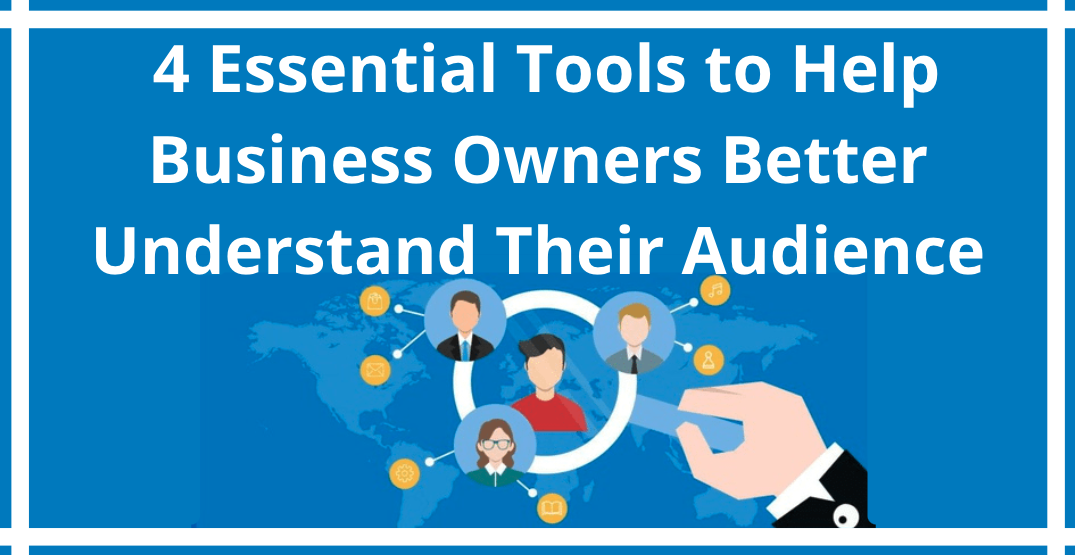 Understanding Your Audience is Crucial for Increasing Engagement and Improving Your Bottom Line
Small business owners know that a comprehensive understanding of the kinds of folks who make up their audience or customer-base is an indispensable ingredient in the recipe for success. But, to have a genuine grasp of the kinds of individuals – their demographics, likes and dislikes, interests and annoyances – to whom marketing efforts are worthwhile, is no easy task. Luckily, there are many services and tools which small business owners can use to better understand their target audience and drive engagement.
Utilizing the following four tools to thoroughly understand your target audience can allow you to specify the goals of your marketing strategy, and determine the voice and tactics that will most resonate with those whom they are trying to reach.
So, without further ado, here are the four tools that we here at Seattle Web Search believe you can utilize to improve your enterprise's marketing strategy today.
The 4 Tools: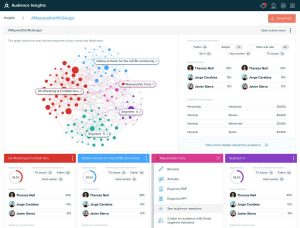 Audiense brands itself as an "audience intelligence and analysis software." And while Audiense offers a Twitter marketing platform that may benefit some, it is their other product, Audiense Insights, which is why we have chosen to highlight the service.
How Can Audiense Insights Benefit Small Business Owners?
According to G2, Audiense is the #1 audience intelligence platform onthe market. Audiense Insights works by applying machine learning to research and determine the demographics and psychographic segmentations of a businesses' audience. From there, Audiense assists business owners in creating personalized segmentation data, which can be exported via PDF or PowerPoint.
Small business owners can utilize the insights provided by Audiense Insights to make better marketing decisions. And smart marketing decisions equate to higher conversion rates.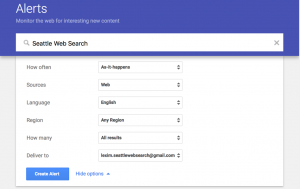 For business owners interested in monitoring their online presence, Google Alerts is one of the most practical services offered. And it's free!
Google Alerts allows you to set up customized alerts that will notify you anytime a designated search query is mentioned on Google. The service is very easy to set up, and infinitely customizable.
How Can Google Alerts Benefit Small Business Owners?
Tracking the name of your business or the title of your blogpost, for example, allows you to keep tabs on instances when other sites are mentioning, republishing, or linking to your content. Conversely, tracking your competitor's company or product names can help you stay up to date on your competition's online presence.
If this service can benefit your business, consider also setting up alerts on common misspellings of popular search terms. Doing so ensures that no queries are falling through the cracks. Another helpful tip: include quotations around your search query. Using quotations signifies to the search-engine that you are interested specifically in instances when designated words are strung together.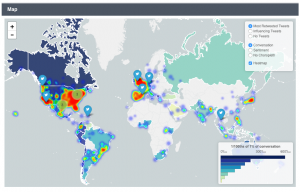 Trendsmap is a website that allows individuals to track what is trending on Twitter in a specific region, nationally or globally. Trendsmap's most useful feature is its interactive heat map. The map can show you what topics are being tweeted about most.
How Can Trendsmap Benefit Small Business Owners?
Trendsmap has a ton of useful features, and the convenience of the site cannot be overstated. Some features allow you to track activity trends, see detailed statistics regarding top tweets or accounts repeatedly using a specific term, and create alerts to see how the status of a unique query changes over time. Also, the website can track tweet sentiments and even related emojis.
Once you zero in a hashtag that is of particular interest, a convenient feature allows you to see posts that frequent the term right in the Trendsmap browser.
With Trendsmap, business owners can elevate their Twitter-game by streamlining the hashtag-searching process. Because the website displays popularity metrics associated with different hashtags, it is easy to see what kind of words or phrases are resonating most with your target audience. Tracking what is trending can also allow you to stay up to date on how the competition markets its products.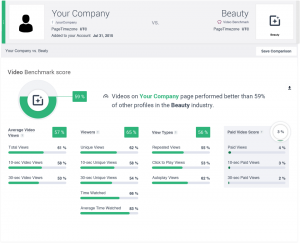 Of the four tools we have chosen to include in this list, Social Bakers is surely the most comprehensive. Social Bakers is a one-stop-shop social media marketing tool. As such, the program has tools that allow you to understand the intricacies of your target audience. And, it can also assist in creating content that your audience will find particularly engaging.
How Can Social Bakers Benefit Small Business Owners?
Social Bakers works by using AI-based software to discover what kind of content your target audience tends to engage with. As a result, the service can help you to decide which outlets are the best ones for you to invest your time and money in.
Additionally, Social Bakers has a tool to optimize your posts to increase user engagement. Another feature can uncover trends to help you better understand your competitors and their marketing strategies.
With Social Bakers, small business owners can manage all of their social media accounts on a single platform. The site also delineates information so that you can clearly see how effective your organic marketing efforts are versus your paid marketing efforts.
Understanding Your Audience & Successful Marketing Campaigns
Capitalizing on your online presence's full potential without becoming inundated with data and analytics may seem a daunting task. Using the tools highlighted above, however, can simplify your businesses' marketing process by increasing your understanding of the target audience.
With a sure-fire understanding, you can tailor these marketing efforts to meet expectations and drive engagement across different platforms. Moreover, understanding the target demographic allows you to optimize your content to catch and hold your audience's attention. Doing so ensures that your marketing efforts are worthwhile and fruitful.
These tools will help with some of the necessary legwork associated with marketing your small business. But, the importance of creating and sharing quality content can't be overstated. If you are interested in learning about how to improve the quality of your content itself, check out this post about structuring tips to improve social media posts.
As always, keep in mind that producing quality content is only half the battle. It's equally important to have a marketing outreach strategy that aligns with your businesses' unique goals.
LEARN MORE SEO FROM YOUR EMAIL
SEO, YouTube, Pinterest and more sent out bi-weekly
Thank you for subscribing.
Something went wrong.