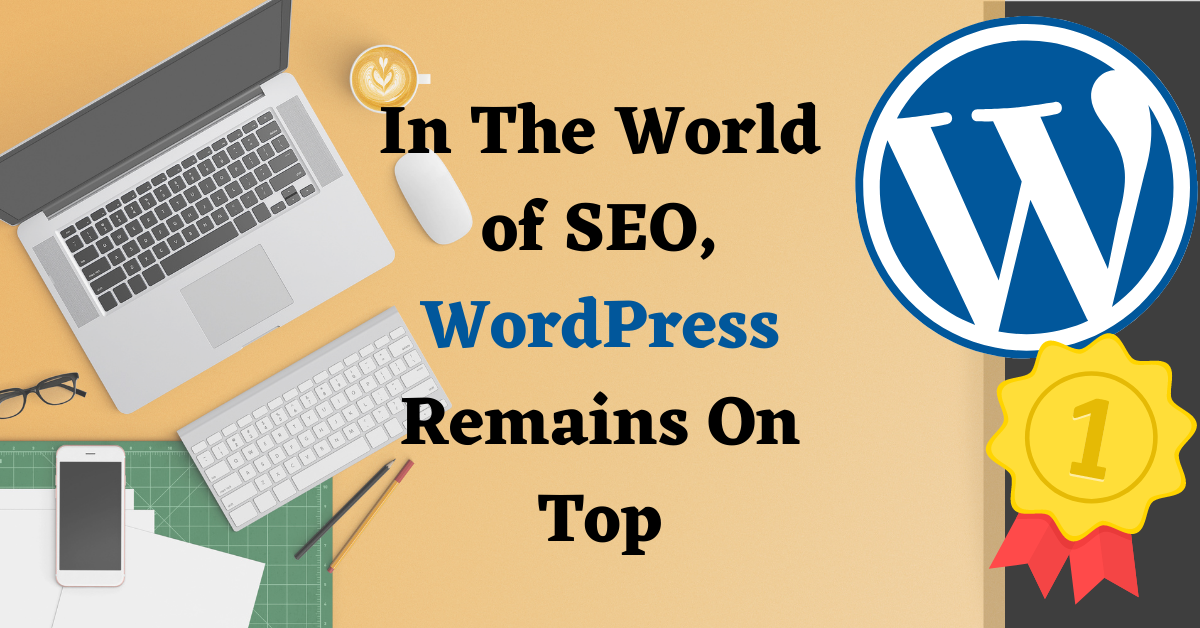 Ever since its release in 2003, WordPress has taken the content management system market by storm as a user-friendly, efficient platform for all kinds of businesses. As of today, WordPress holds a 44.3% stake of the content management system market, making it the most widely used system. WordPress has always done an effecti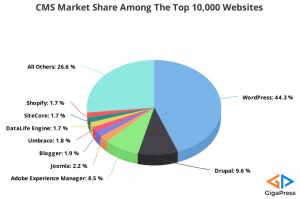 ve job at targeting where the SEO market was heading and evolving its functions to suit those changes. As a result, WordPress is simply the best content management system for SEO purposes over competitors, such as Drupal, Wix, and Squarespace.
WordPress Has the Best Plugins for SEO
Perhaps the most efficient aspect of WordPress is its use of plugins. Plugins are convenient add-ons to the WordPress management system that make the platform a one-stop shop for more than just organizing and publishing your content. For example, a popular plugin is Yoast SEO, which gives you specific improvements and an SEO smiley face score right on the same page of the content you are editing. With this plugin, you are able to make quick changes to your content on WordPress that will make significant improvements to how your content performs SEO-wise. This plugin also checks your readability and how the title and meta description you create for your content factor into its SEO ranking. 
Other plugins include WP Rocket which is a speed plugin. This plugin automatically configures your WordPress settings to make sure your site is running as fast as possible. Other plugins on WordPress can be used to track your Google Analytics to see who your content is reaching, and also to schedule and track social media posts on a variety of platforms. Essentially, plugins make WordPress more efficient by allowing you to curate what you need to use the platform for. This efficiency gives WordPress a substantial edge over other content management systems which simply do not have as many accessible plugins.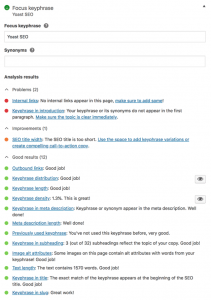 WordPress Thinks About Mobile Users
For SEO, the baseline for your site is that it must look appealing, be user-friendly, and load fast. These baselines must be achieved on all devices your site is being looked at. Due to more people accessing the internet on their mobile devices nowadays, it is imperative that your content looks appealing on mobile devices such as phones and tablets, in addition to desktops and laptops. This is where WordPress comes into play yet again.
WordPress uses templates to automatically configure your content to look and work the best on every device. By "work the best" we mean that WordPress does the work of altering settings to provide the fastest load speeds and best display for you. All you have to do is upload your content once, and it is ready to go on whatever device it is being looked at on! This in turn provides you with more consistent conversion rates, as all viewers of your site are having positive experiences with your content. Again, this is a feature that WordPress nails while other private content management systems like Wix and Squarespace are still ironing it out. 
WordPress Makes Image SEO Even Easier
We all know that adding images to your content does wonders for your SEO rankings. Images not only contribute to user experience by making your content look more appealing, but they also provide you with a unique opportunity to rank even higher due to alt text. Alt text gives search engines more to cling onto when users are searching for more specific content while also making your content more accessible. The tricky thing about alt text is that adding it to images can be time-consuming. That is, if you are not using WordPress.
WordPress allows you to add alt text to your images directly on your publishing page. With only about two clicks, you can start adding this alt text. This makes alt text a low-effort and convenient task that can make your images work more to your benefit in terms of SEO rankings. Adding alt text to images in other content management systems like Drupal or Wix is also not too difficult, but WordPress is by far more intuitive, faster, and convenient. Need we remind you that time is money in the world of SEO and content creation?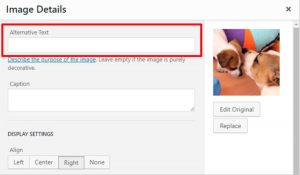 Conclusion
Overall, WordPress as a public content management system that utilizes contributors to update it consistently is your best choice when selecting a management platform. The convenience that comes with plugins and adding alt text combined with the consistency of your site on different devices makes WordPress stand out among competitors. WordPress moves with the SEO market and has proven to be trustworthy in making valuable changes, so investing in WordPress now is a beneficial decision for your growing business. 
LEARN MORE SEO FROM YOUR EMAIL
SEO, YouTube, Pinterest and more sent out bi-weekly
Thank you for subscribing.
Something went wrong.