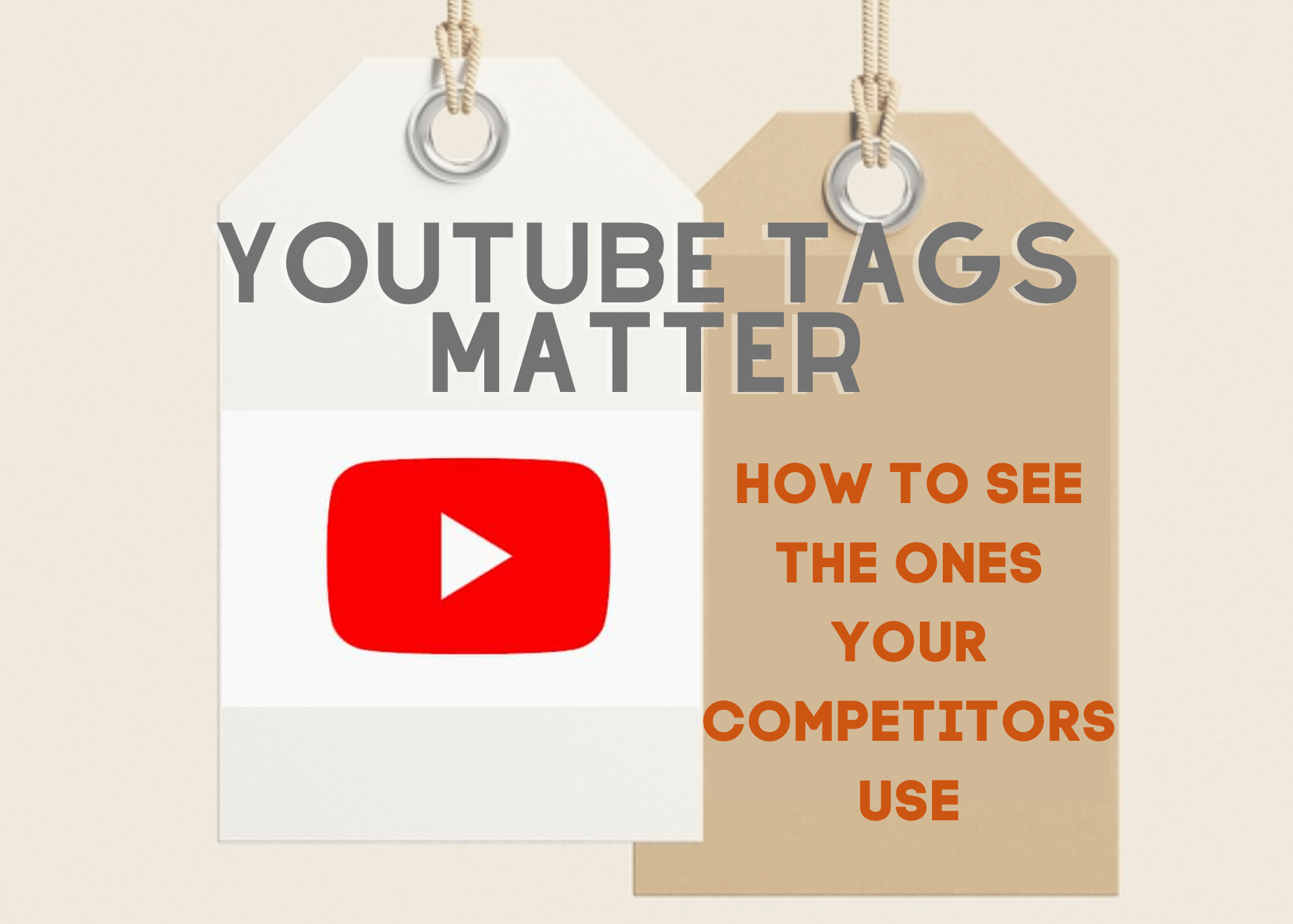 One of the blessings of YouTube marketing is that your keywords can be used on multiple fronts.  This can make it much easier for your business to get noticed.  Keywords not only make a difference in your title and description but also in descriptive tags.  These are the key phrases that help YouTube group your video under the proper categories. When you choose tags selectively and purposefully, you provide a clear picture of your video's content.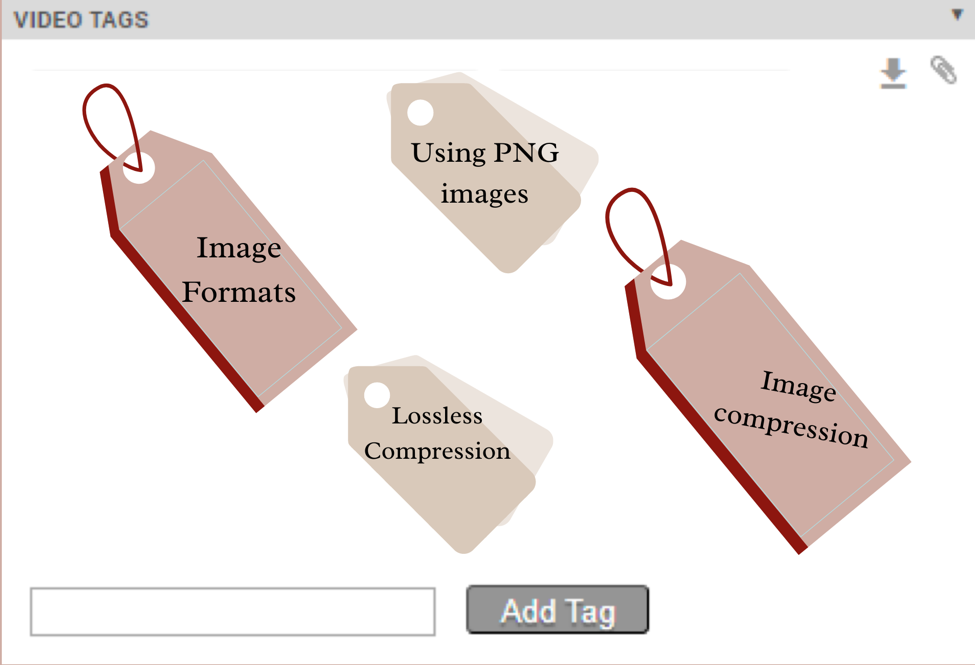 Do Tags Matter on YouTube?
In short, YouTube tags mainly matter as a supplement to your other keyword strategies.  By themselves, tags are not a major influence on your ranking.  But, the value of your video's content and tags comes from your keyword research.  While tags may not turn a poorly optimized video around, they will offer extended rewards for keyword research that is already strong.  In combination with titles, descriptions, and your video content, tags are an easily harnessed resource.
Adding Tags to YouTube Videos Effectively
Tags are effective when they strategically demonstrate the topics your video covers, so variety and accuracy are both important.  Adding both general and specific tags gives YouTube a more comprehensive reflection of your video. For instance, if you choose image compression as a general tag, you may include tags for subtopics like PNG images.  You will want a couple of each of these types of tags, like the illustration below.
Variety in tags is only helpful when your topics are genuinely related to the video.  If YouTube finds that you added tags with different keywords from those in your video, you may face penalties. To make sure they align, always write your script after writing your tags.
Additional factors in your video's success are tag length and order.  The word count per tag is important because very long or short tags are harder for YouTube to assess in relevance.  As a rule of thumb, aim for a moderate length of 2 to 4 words.  YouTube also pays the most attention to your first tags, so your keywords should be ordered by importance.

Once you've taken these limits into account, you can streamline your selection by learning from competitors' tags.
How to See Other Creators' YouTube Tags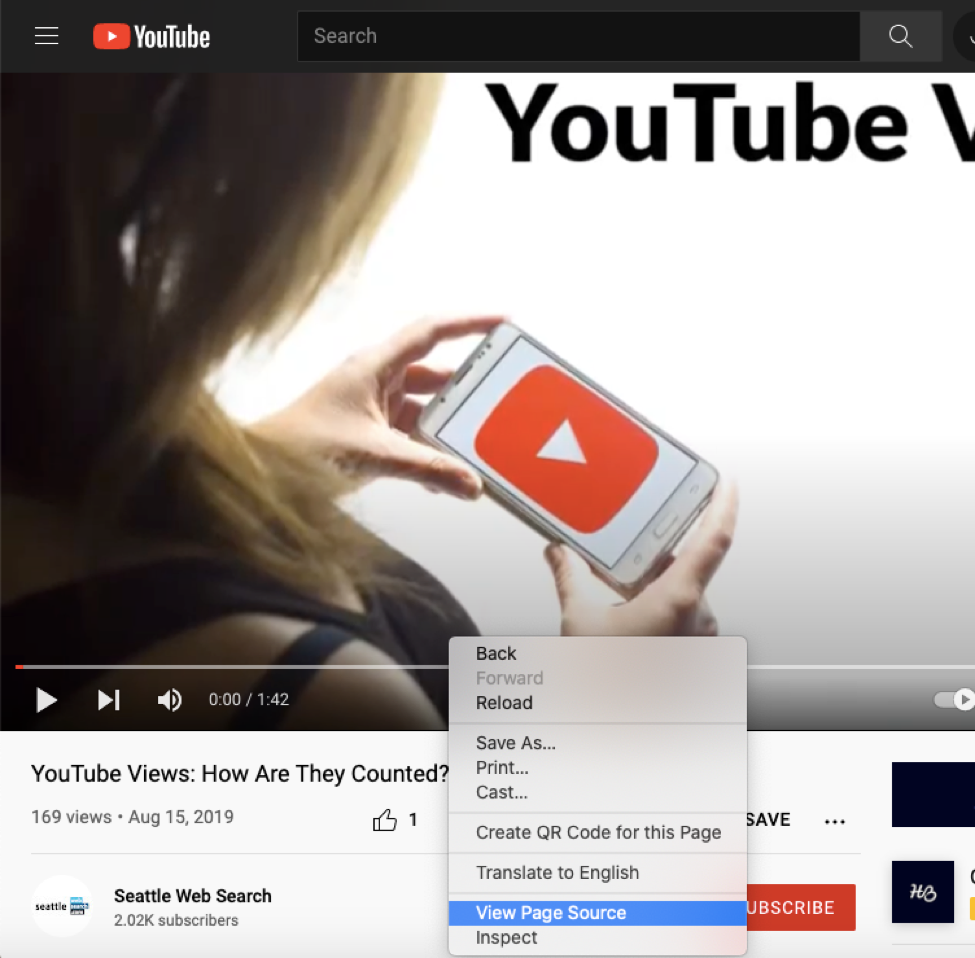 Although tags aren't automatically displayed under other accounts' videos, you can search for them both manually and with free applications.
If you prefer to access tags directly through YouTube, right-click on the competitor's YouTube description. You will see tags after you click the 'View Source' option, hit Ctrl+F, and search "keywords" in the source code.
Alternatively, you can install Chrome extensions from competitor research tools like VidIQ or TubeBuddy.  These applications have free versions that not only allow you to see YouTube tags but also their rankings.  Using the top tags from your competitors will nudge YouTube to show your video as a suggestion next to their content.
Look for Constants Among Your Competitors
As appealing as it is to find one competitor's tags and call it a day, it is wise to cross-examine other competitors' choices.  The aim of using competitors' tags is to be more discerning than they were in choosing their key phrases. Your most promising tags will be the ones common among several competitors.
Conclusion
Though not a stand-alone support for your rankings, tags build on the core features of your video and emphasize its relevance.  By seizing the opportunity to see competitors' YouTube tags and carefully selecting keywords, you will amplify your video's reach. Now, make sure you're posting at the right times and gaining subscribers.
LEARN MORE SEO FROM YOUR EMAIL
SEO, YouTube, Pinterest and more sent out bi-weekly
Thank you for subscribing.
Something went wrong.