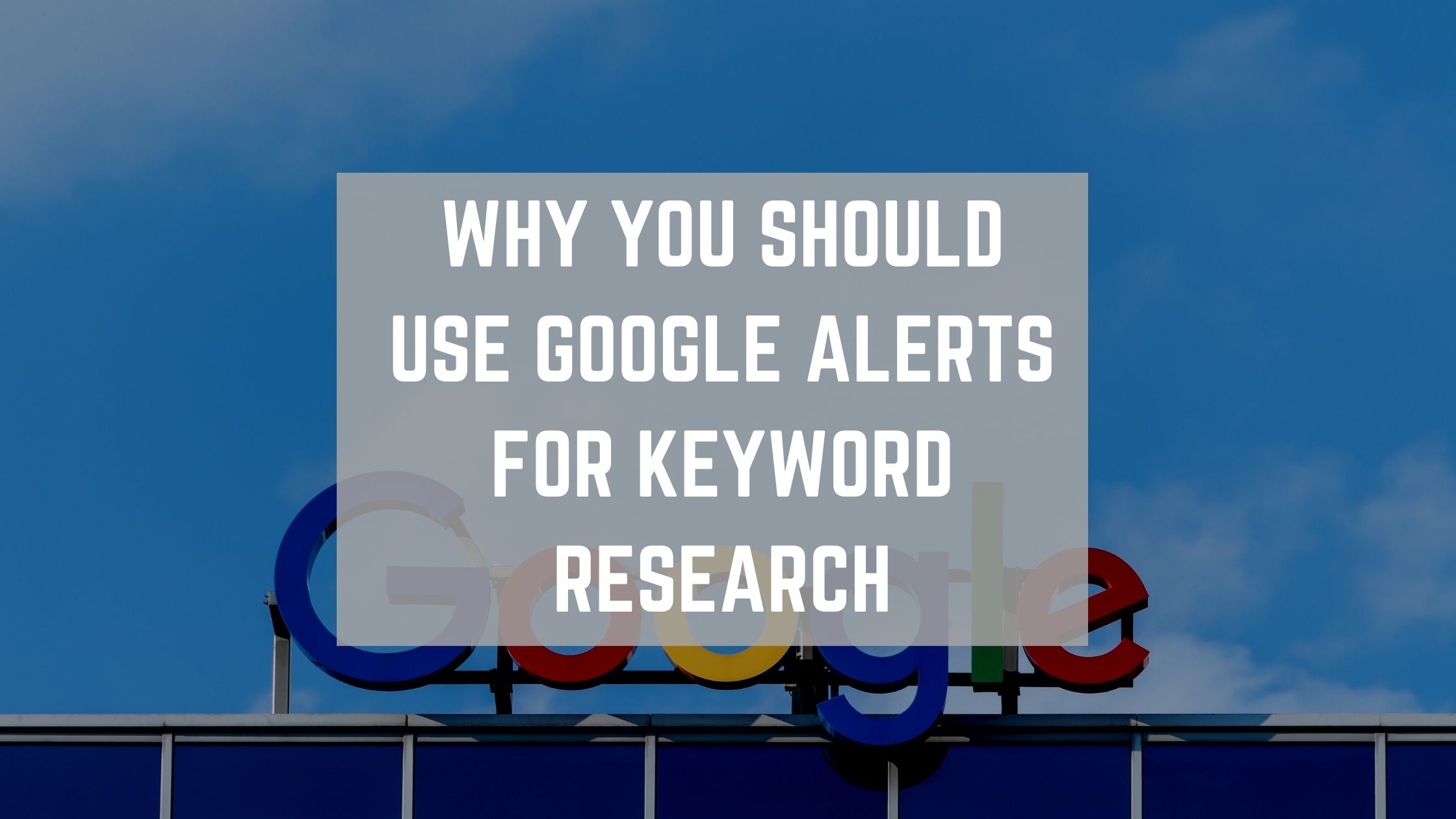 Google Alerts is a powerful, free tool you can utilize for your business. Use Google Alerts for keyword research in your niche, for blogging or marketing opportunities, and to alert you to what your competition is posting. This tool is significant for business in that it's incredibly versatile and informative for keeping you up to date on any topic you wish to monitor while also providing ideas for content.
What is Google Alerts and Why Use it?
Google Alerts is Google's web monitoring and notification system to send alerts for topics relevant to you. You can use it for specific keywords or phrases you want to keep track of, and by using alerts you can better understand your target audience. With it, you can test how long it takes Google to index your page when you post new content. This lets you make any website adjustments if necessary.
Alerts also allow you to monitor activity related to your business URL and be notified if another website makes a post that mentions you. On the other hand, Google Alerts is also a way to keep track of your competition and other relevant blogs to see what they're posting and how people are reacting to their content.
Why is Google Alerts Good for Keyword Research?
Google Alerts helps you monitor questions in your business's niche on sites like Quora, Reddit, or other industry forums. By providing helpful insight on those pages, you build reputability and promote your business. Keywords are helpful in connecting you to the audience you want to target and their unique questions. By staying on top of the new terms users are searching for, it paints your business as a knowledgeable expert in the industry.
Even more, you can find new and relevant keywords for your own content. You can also use alerts to monitor relevant blogs, other competitors, and find keyword idea from their content. Using it in this way gives you data on what people are searching for and what topics are trending, which informs your own content creation and keyword strategy. You can post more niche-specific, relevant content for your audience and set your business apart from the competition.
How To Use Google Alerts for Keyword Research
One of the best parts about this tool is its simplicity. Seattle Web Search has already posted a tutorial, but here's a quick refresher.
Go to the Google Alerts page to get started, and begin by putting in the keyword, competitor, or site you want to target.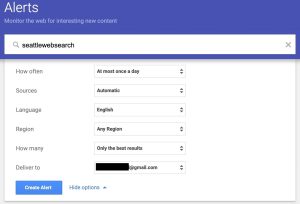 You can then choose how often you'd like to receive alerts, what types of sources (news, blogs, video, etc.), the language, the region of the world, and if you'd like to be alerted for every result or only the best that Google's algorithm picks up. Put in your email, and you're ready to go!
Pro-tip: create a separate email for your alerts to go to prevent your inbox from being overwhelmed.
Further Refine Your Alerts with Search Operators
If you want to go even further with this tool, try using search operators to create alerts. Looking for writing or guest posting opportunities for blogs in your niche? You can refine your search and create an alert for that! Put into the alerts bar [your topic] intitle: "write for us" or intitle:[your topic] + "guest post by". Researching and using search operators to refine your alerts can be a great way to expand your business.
Want to expand your search even more? Simply add "or" in between search terms to broaden your scope. Be sure to note that Google Alerts will only notify you for new content or mentions on the internet. It doesn't notify you for content that is already published.
Conclusion
Google Alerts is free tool that can be lifesaving when it comes to staying on top of new trends. Even more, you can utilize it for content ideas, and keyword research. Use it to keep track of your own site or as a tool to make sure your posts are publishing smoothly on the internet. There are many ways to use this tool from content creation to indexing your website and the buy-in is free.
LEARN MORE SEO FROM YOUR EMAIL
SEO, YouTube, Pinterest and more sent out bi-weekly
Thank you for subscribing.
Something went wrong.