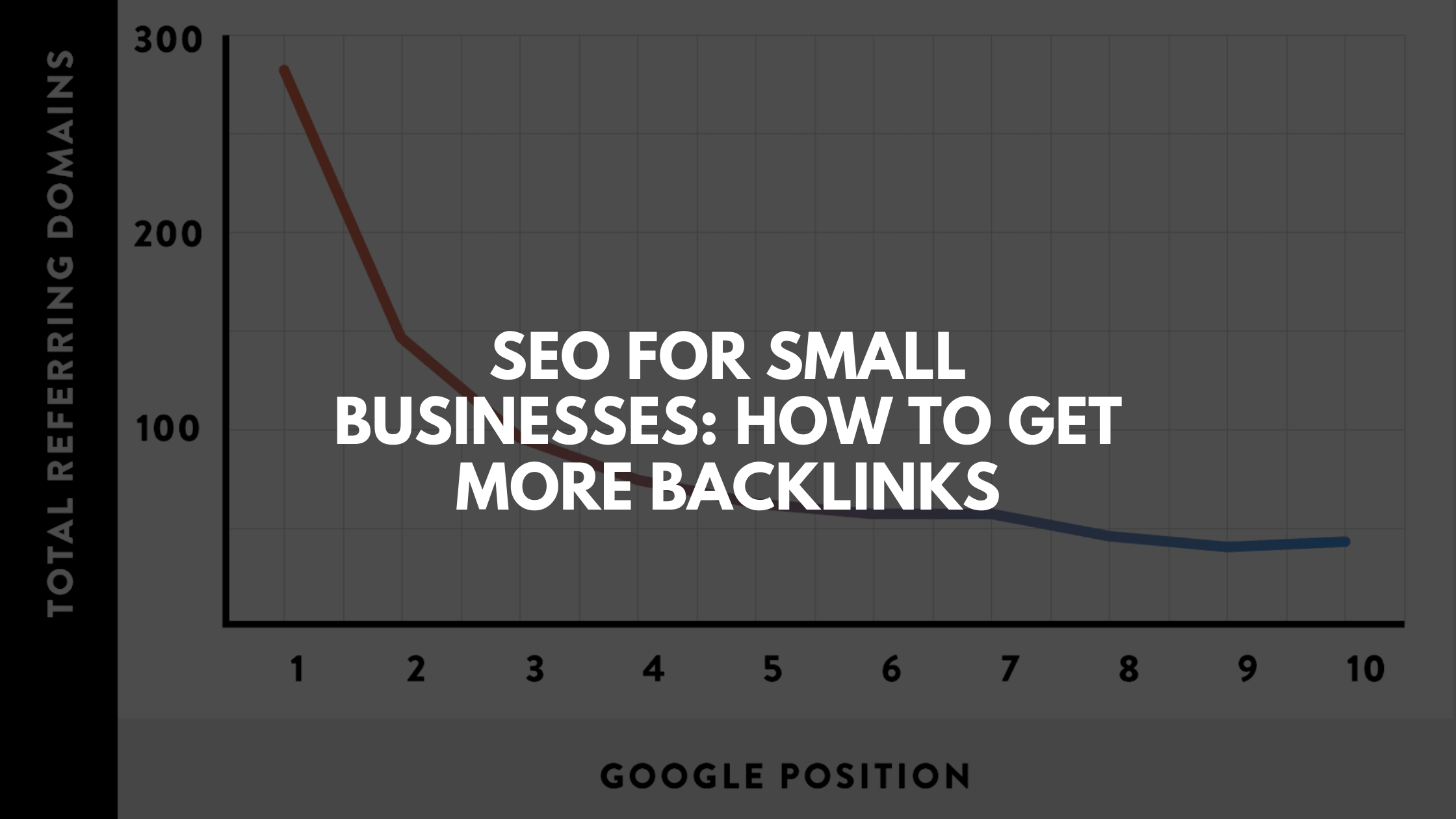 Backlinks are an essential SEO tool for small businesses looking to increase their internet presence.
Receiving high-quality backlinks can have a positive impact on your search engine ranking. Backlinks leading to your website signal to audiences that your business is a reputable source, which may ultimately lead to more people viewing your content. 
What Are Backlinks and Why are They Important?
Backlinks are links that connect one webpage to another.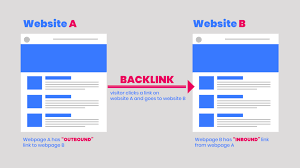 Today, businesses and marketers recognize backlinks as an influential ranking factor. Recent SEO analyses show that websites that rank the highest on Google have numerous backlinks.
Simply put, this means the more high-quality backlinks you have, the more you can increase your SEO rankings and boost web traffic.
Now that you have a better understanding of the importance of backlinks, let's dive into the top five strategies small businesses can use to get more backlinks and boost their search rankings!
Strategy 1: Design Viral Infographics
Infographics are an incredibly popular tool used to demonstrate data and information. According to Xerox, 65% of brands use infographics for marketing purposes.
Infographics are share-worthy content. People enjoy discovering new things through bite-sized data, and infographics can do this by combining informational text with visual elements.
The first step to getting more backlinks through infographics is choosing a topic. Be sure to choose something that is relatable and relevant. Once you've chosen a topic, it's time to start brainstorming content and designing the infographic.
There are several platforms you can use to design infographics.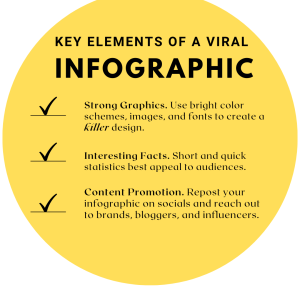 Some popular infographic design websites include Canva, Venngage, Snappa, and Pikto.
The final step of producing a viral infographic is to create an embed code. By doing this, you ensure that other bloggers can easily share your infographic. Hubspot has a handy embed code generator!
Once you're finished, don't forget to add your brand's logo to your infographic. Even if another website doesn't backlink to you, incorporating your logo into your infographic can help expose your brand's name and encourage audiences to visit your site for more content.
For a more comprehensive guide on creating eye-catching infographics, click here!
Strategy 2: Use the Skyscraper Technique to Get High-Quality Backlinks
The Skyscraper Technique is a popular SEO strategy that can lead to more backlinks through finding high-ranking content and giving it an upgrade.
The first step of this strategy consists of conducting a google search for a topic article you are interested in covering.  Chose a high-ranking article on Google that receives a lot of traffic. 
Once you've found an article to structure yours around, revamp the content. For example, if the article discusses five strategies to promote blog content, produce a better article that outlines 10 or 15 strategies.
Another way to write a stronger article is to use high-quality graphics and include both internal and external links. The goal of this technique is simple. Construct an article that is more useful, informative, and appealing to ensure you receive numerous backlinks.
After writing your article, it's time to promote it. Contact any companies you may have mentioned in your article and let them know you found their content useful.
Then, ask if they would be willing to share your revamped article. You should also reach out to relevant influencers and use social media to get more exposure. 
Strategy 3: Post Content Frequently on Social Media
Promoting your old content on social media is one of the most simple strategies to get more backlinks. 
Instead of solely sharing content when it is first published, consider reposting it on a scheduled cycle. Social media planners such as CoSchedule and Hootsuite can help you organize a consistent posting schedule. 
To encourage maximal engagement, make sure to post on different social media platforms instead of just one or two. Doing this can help broadcast your content to a wide range of audiences.
Focus on sharing content to your stories and your profile! Don't be afraid to reach out to influencers and popular bloggers and ask if they are willing to repost your content if you think it may be relevant to them.
By frequently sharing content on social platforms, you can make it easier for audiences to find your data and build more backlinks!
Strategy 4: Use Link Roundups to Promote Content
Link roundups are blog posts that contain lists of curated content. These lists can occur over a range of time but are often shared on a weekly or monthly basis. 
These posts feature articles from companies relevant to the topic they are covering for that segment. To find roundups, just run a Google search for "keyword" + "link roundup."
Once you've found a few blogs that you think would feature your articles, it's time to reach out to the authors and ask if they would be willing to include your content in their next post. Shoot an email to the authors of the link roundups and include a brief description of your most high-quality and recent article.
Strategy 5: Broken Link Building
The final strategy to get more backlinks calls for finding web pages with links that lead to 404 error pages and replacing them with backlinks to your site.
So, how do you find broken links?
Start by compiling a list of 30-50 websites within your niche that consistently rank high on Google. An easy way to do this is by utilizing tools such as Ahrefs Site Explorer and SEMrush. These websites allow you to quickly find broken backlinks on any given domain.
Here's an example of what this looks like on Ahref's Site Explorer.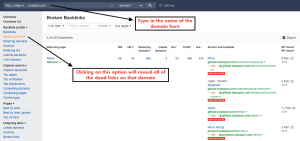 Once you've found any broken links, it's time to reach out to the site's webmaster.  Send an email to the webmaster and let them know which links need to be fixed. Be sure to send them a replacement link by sharing similar content from your own site or writing a high-quality replacement article.
The webmaster will more than likely be happy to use your backlink because you're helping them find broken links while providing them with a high-quality alternative.
Conclusion
Backlinks are key to creating a successful online presence and they serve as a core part of search optimization. 
There are numerous ways you can promote your content and get more backlinks. By utilizing these strategies, you can effectively drive more traffic and build a strong audience base!
For more tips on backlinks, check out our other article, The SEO Guide to the Basics and Benefits of Backlinks. 
LEARN MORE SEO FROM YOUR EMAIL
SEO, YouTube, Pinterest and more sent out bi-weekly
Thank you for subscribing.
Something went wrong.