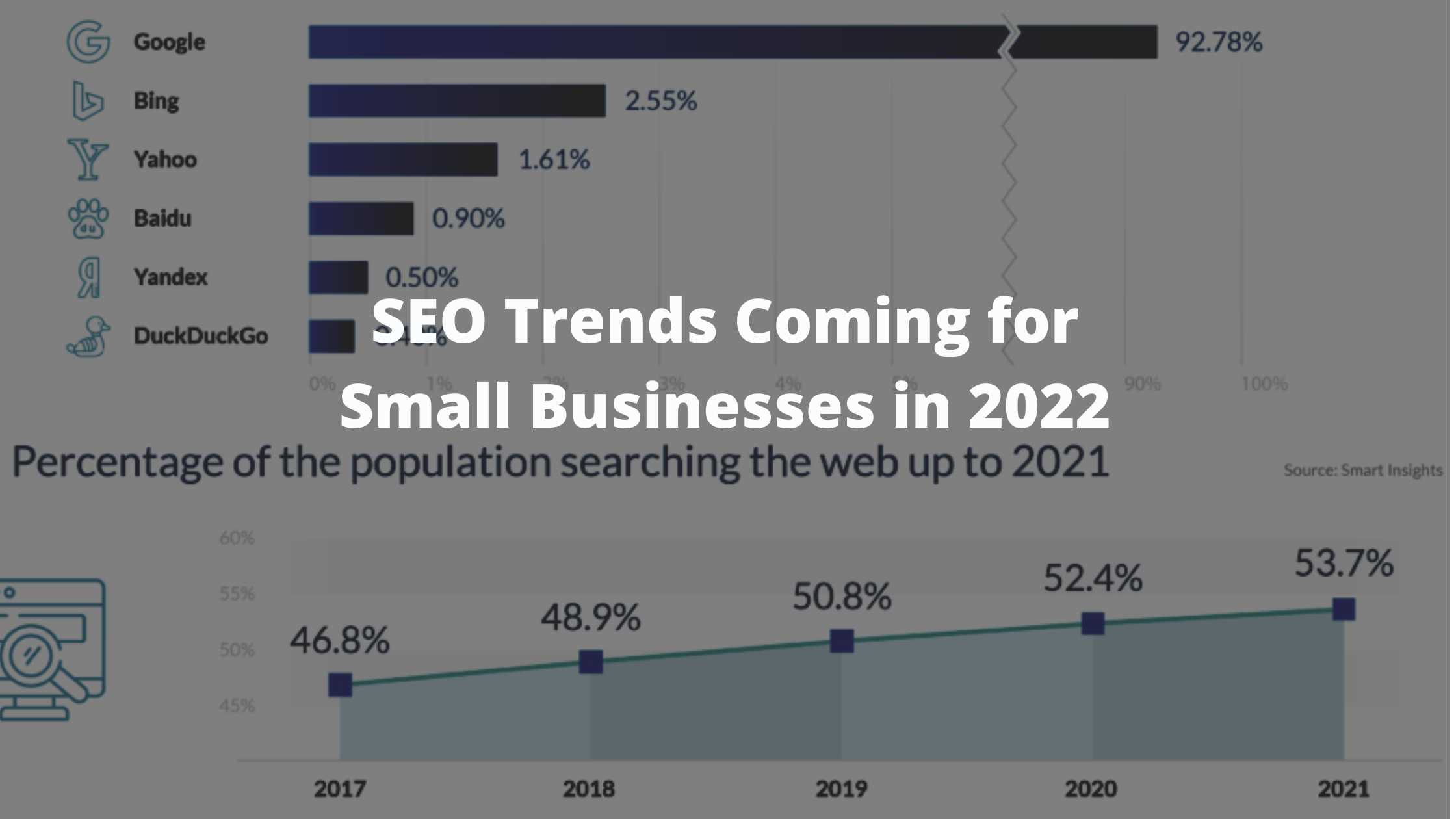 In crafting an SEO strategy, be open to constantly changing. As we move into the new year, it is important to look ahead to what SEO trends and changes we can expect to become important.
Thinking back to 2021, we have seen Google place more emphasis on core web vitals, and we have seen the public become increasingly more reliant on mobile devices and mobile communication as we continued to transition out of the pandemic. These types of changes directly impacted the SEO strategies of all businesses.
Going into 2022, we can anticipate some SEO trends given the direction our current internet-using market is moving in. Cutting right to the chase we can expect to see more importance placed on page experience scores, long-form content, and emphasis on expertise, authoritativeness, and trustworthiness (E.A.T.).
Page Experience Will Still Be Very Important, Especially for Mobile Users
In case you missed one of the biggest SEO shifts of 2021, Google now places value on core web vitals. In brief, Google evaluates elements of your website like loading speed and formatting to anticipate a user's experience. The result is a "score" that affects how highly your site ranks on a Google search.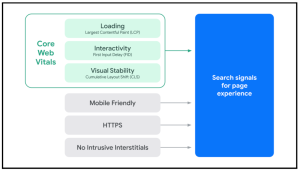 Why will this be important again in 2022? Well first, the days of sitting at a computer to browse the internet are long gone. We have seen a dramatic rise in the public accessing the internet through mobile devices and this rise is projected to increase even more throughout the next year.
It is becoming increasingly more important for your website to look its best in a mobile version. Many new businesses have trouble presenting a clear website across different devices, but your website must be spotless in order to rank high. Mobile internet access will continue to be an SEO trend within itself and we must alter our strategies to best reach this changing market.
Longer-Form Content Will Play an Important Role
With mobile users in mind, it has long been assumed that websites ought to "dumb down" their content for their audience. A past SEO trend has been to write simple articles and to keep the content snappy. However, moving into 2022 we can expect the opposite; our audiences may be smarter than we think.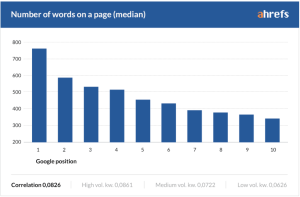 In 2021, we can see that well-written, engaging content took over short, snappy content in both engagement and bounce rates. Long-form content provides a number of SEO benefits: more room for backlinks, more social media shares and your audience stays on your site longer reading the content.
Longer content is more credible and internet users want all of their information in the same place. They don't feel like reading small chunks of information to gather the whole picture of what they are looking for. Moving into 2022, we can see increased longer-form content progress becoming one of our important SEO trends.
A New but Important Concept: E.A.T.
In SEO, there is something we call expertise, authoritativeness, and trustworthiness, otherwise known as E.A.T. We anticipate that Google will place more of an effect on E.A.T. during this year. Think about it: wouldn't you like the top-ranking content to be the most credible? You should not be seeing only content that has "mastered" the Google ranking algorithm.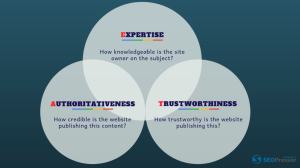 Google will give more value to E.A.T. by analyzing the sites that backlink to you. They will also examine aspects of your site as a whole. For example, in the context of Seattle Web Search, our SEO blog will be evaluated based on the context that we also offer SEO services for growing businesses.
For E.A.T. you should make sure your content is of the highest quality and publish truthful content. Overall, you want to be the smartest, most trustworthy website in your lane. 
Conclusion
Overall, the SEO market is ever-changing and there will be all kinds of trends in 2022. Your SEO strategy will not be effective if you remain stagnant. It may be an opportune time for your business to explore and seek out assistance to stay on top of the evolving SEO market. This could take the form of hiring a web developer or sourcing the opinion of an SEO expert. All in all, the new year marks a time of change and an opportunity. It's time to jump on trends and progress forward. 
LEARN MORE SEO FROM YOUR EMAIL
SEO, YouTube, Pinterest and more sent out bi-weekly
Thank you for subscribing.
Something went wrong.