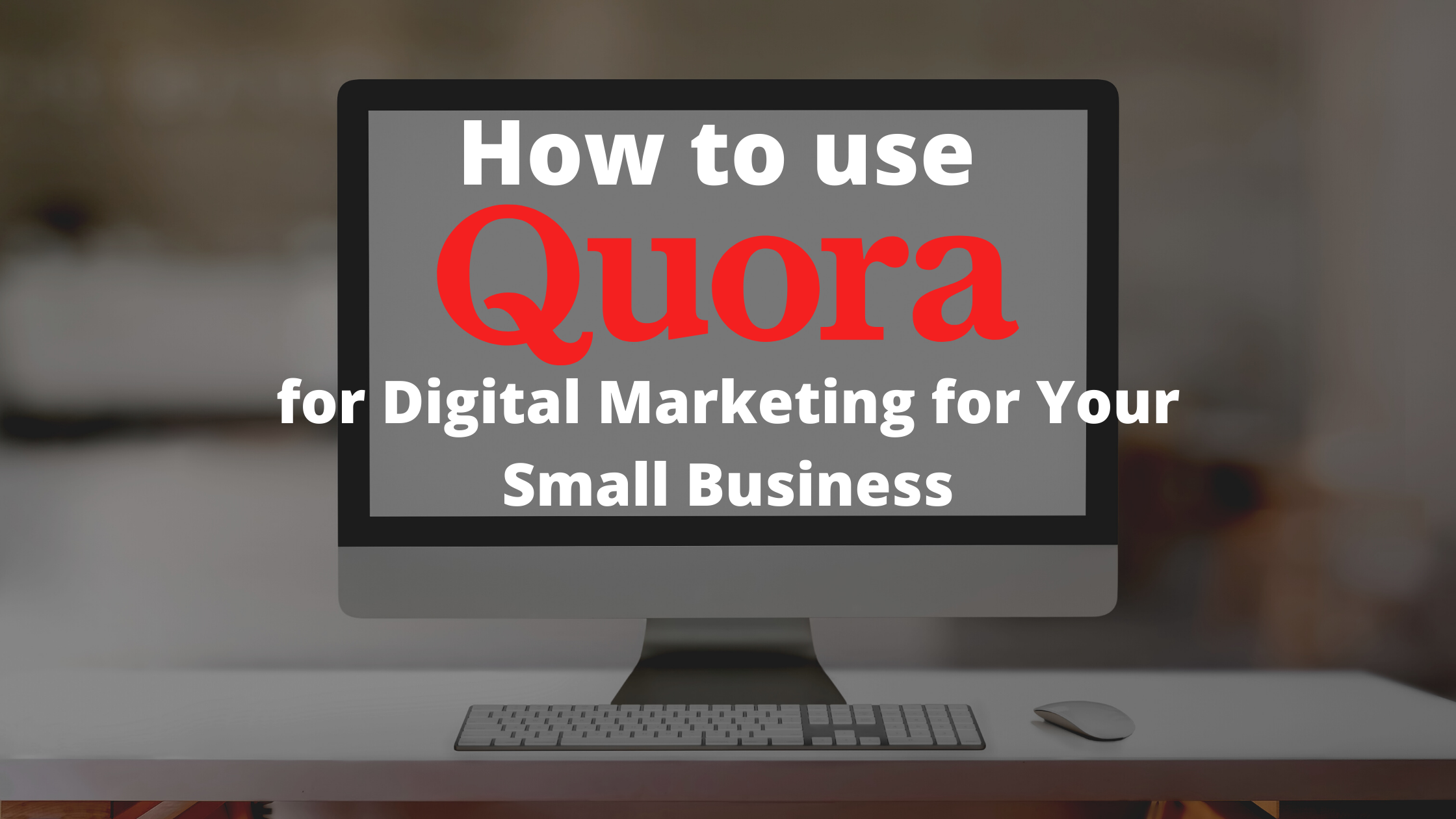 Do you know how to use Quora for digital marketing? It can help market your small business to a larger audience. Quora has over 300 million active monthly users that you can convert into customers with the right techniques. Let's take a look at a few key strategies.
What is Quora and Why Should You Use it for Digital Marketing?
Quora is an online question and answer forum. Think of it as an upgraded Yahoo Answers. Anyone can ask questions about anything, and almost anyone can answer them. What makes Quora stand out from sites like Yahoo Answers is that spam and trolls are filtered out, and you're more likely to have your questions answered by experts. You can also set up a profile page and follow trends related to your industry. This makes Quora an excellent social media platform to promote your business—and your expertise.
Establish Your Brand on Quora 
Start your Quora digital marketing strategy by creating a profile that establishes your brand. Include your real name and explain your industry experience and business history in your bio. Keep your profile public so that you can be easily found. Think of it as a simplified LinkedIn profile: include a nice, professional-looking photo, and write out your credentials and profile description in a tone that is credible and trustworthy.
Also be aware that your Quora activity, including the questions you've asked and the ones you've answered, will appear on your profile. You can also follow "Spaces," Quora communities centered around specific interests, and the ones you follow will appear on your page.
When people see your profile and its activities, they'll see how involved you are within your business's industry. They'll be impressed by the knowledge you show off and more willing to trust your reputation and expertise.
Network and Communicate with the Quora Community
No one is going to visit your profile page if you don't interact with the Quora community by asking and answering questions. First, make sure you're only engaging with knowledge communities related to your field. Use Quora's search tools to find Q&As related to your industry (More on that later!).
If there are no questions you can answer, try asking questions yourself! Asking questions won't diminish your expertise—they'll show your interest in the field and desire to know more.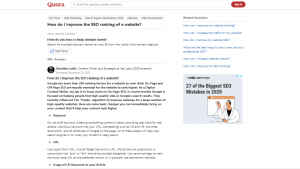 Whether you're asking or answering the questions, you can follow and send direct messages to other members on Quora. This can help you build relationships beyond Quora and convert community members to customers. However you're interacting with the community, don't be afraid subtly to name-drop your business or credentials within your posts.
Using Quora for SEO and Keyword Research
Quora is more than a social media platform—it's also similar to a live, interactive Google search engine. You can see who is asking what at any time, meaning that you can take note of industry trends and specific keywords people use to refer to your business industry.
To keep up with the constant flow of questions running through Quora, you can set up notifications that head straight to your email. Just select the topics you want notifications for, and you'll have a summary of keywords delivered right to you. Not only will you be among the first alerted to new questions you can answer, but you'll also see what popular keywords you can add to your business site and blog to improve SEO.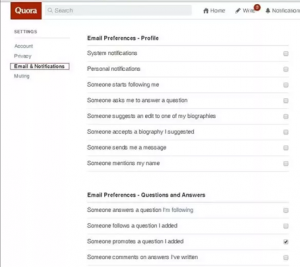 Use this information to create blog posts on your website to boost traffic and engagement. You could answer questions on Quora, then lead users back to your blog that answers those questions in more detail. Take a look at our article on the importance of blogging, which includes guidance on blogging with keywords, and read some of our tips on keyword research.
Conclusion
Quora is another great tool for digital marketing that's completely free to use, all you need is an email to get started. If you're not interested in Quora, there are plenty of other free social media platforms you can use for digital marketing. We have guides on how to market your business on YouTube, how to optimize Instagram for SEO, and how to advertise on Pinterest as well.
LEARN MORE SEO FROM YOUR EMAIL
SEO, YouTube, Pinterest and more sent out bi-weekly
Thank you for subscribing.
Something went wrong.