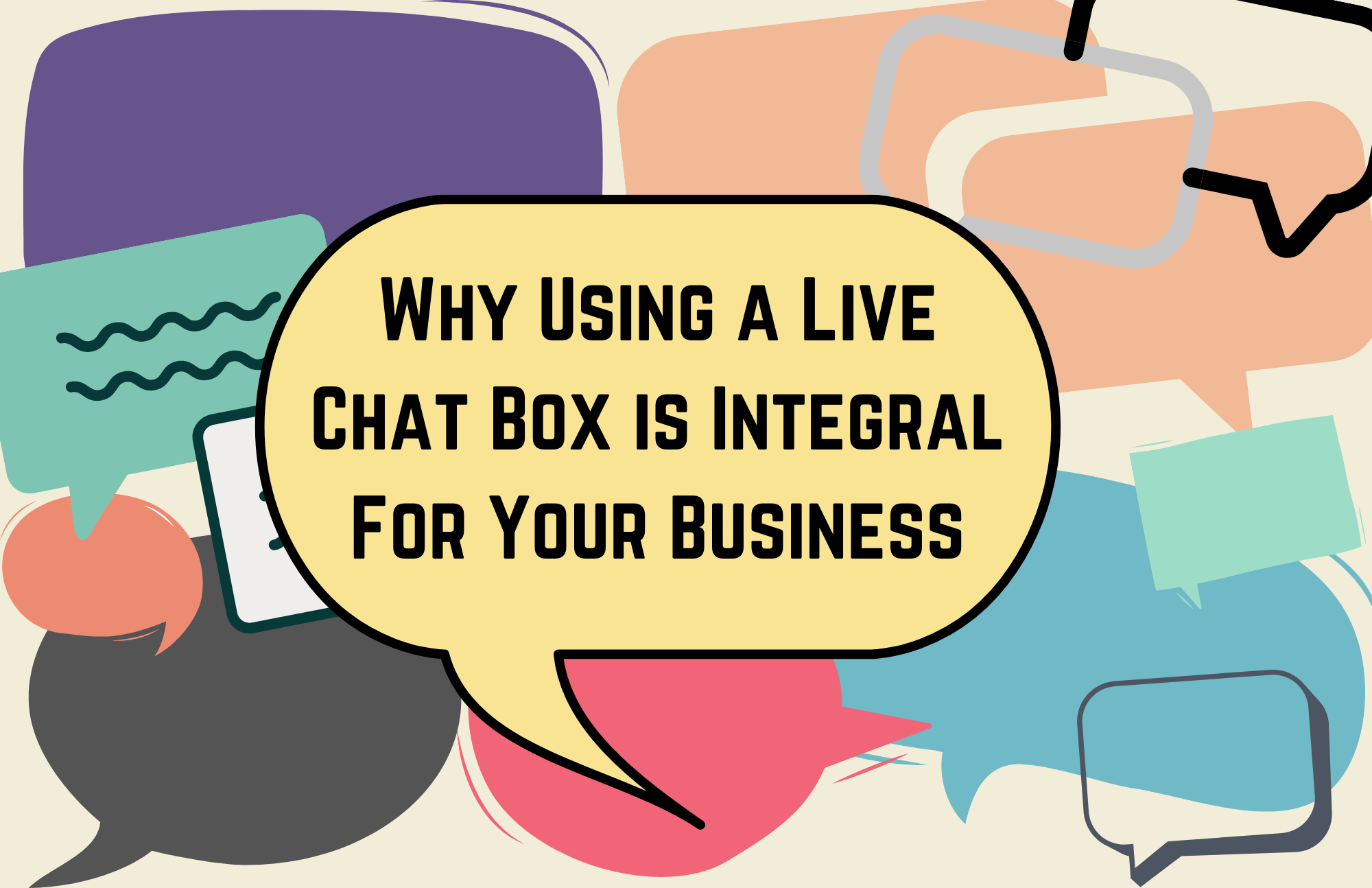 For growing businesses, providing the best customer service is imperative to ironing out problems and acquiring new customers. With high customer satisfaction rates of 73%, the use of live chat boxes has emerged as one of the best ways to provide support for customer concerns. Here are a few reasons why using a live chat box is integral for your business.
Fast, Cheap, & Efficient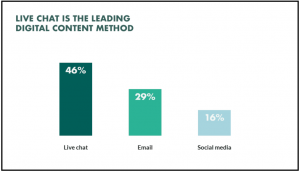 A major perk of live chat boxes is that they cut down on long service times. Providing customer service through emails, social media channels, or by phone is time-consuming. With these methods customers must wait for a service representative to log in and respond, or for someone to pick up a phone when there are multiple waiting on the same line. With a 24/7-monitored live chat box customers receive responses in under a minute that include links, phone numbers, and email addresses to alternate resources. This cuts the wait time and any time associated with scribbling down phone numbers or website URLs.
Additionally, a service representative using a live chat box can handle messaging multiple customers as easily as one texts multiple people at the same time. This makes live chat boxes efficient, as multiple customer concerns can be addressed simultaneously. With representatives handling many customers at once, less customer service workers are needed. This makes using a live chat box a cost-effective customer service tool for growing businesses without sacrificing quality. 
Keep a Record of Popular Questions and How to Solve Them
Another benefit of utilizing a live chat box is that you have a written record of popular problems and questions. With this you also have a written record of how these problems were solved. By having a database with this information, your customer service employees can quickly use these records to continue to lower service times when these concerns arise again. Not to mention, this database can aid your business's SEO by letting you know the kinds of search terms and questions customers typically use online. 
Additionally, using a live chat box provides you with quality control. You can see which concerns take a long time to address or what questions your employees have difficulty answering. With all of this knowledge, your business can train its employees and alter its resources to improve your customer service. The result is yet again shorter wait times, better service, and happier customers. 
Good Customer Service = Positive Reviews = Customer Acquisition
One element of good customer service that many fail to recognize is that it has the ability to lead more potential customers to your website! For example, if using a live chat box is helping your business provide incredible customer service, you will see this reflected in positive reviews on other websites. What do these positive reviews help do? Bring new customers to your website who feel confident that any concerns they have will be addressed! Providing the best customer service has the ability to enhance your online presence, and a live chat box can help you achieve this.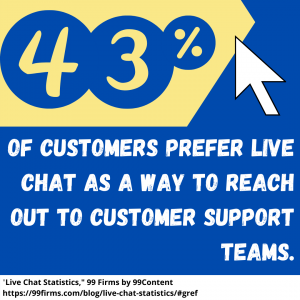 Building relationships is also an effective way to acquire more customers. Through the use of a live chat box, your business is finding a low-stakes way to directly speak to a customer. Live chat boxes are simultaneously personal and impersonal, and for customers not comfortable enough to call a company directly, this impersonal way of asking for help is beneficial. Even if your business finds that using other forms of customer service such as phone calls or email is still beneficial, using a live chat box allows you to reach even more customers' needs and comfort levels. As a result, you are able to provide the best customer service to as many people as possible, therefore acquiring more customers. 
Conclusion
For growing businesses, putting effort into providing quality service to customers is imperative. Using a live chat box is a cost-effective, efficient, and fast way to address the concerns of all kinds of customers. By quickly addressing concerns, your business could be on its way to acquiring future customers while also improving its customer service strategy by keeping a record of popular concerns and how they were solved. 
LEARN MORE SEO FROM YOUR EMAIL
SEO, YouTube, Pinterest and more sent out bi-weekly
Thank you for subscribing.
Something went wrong.