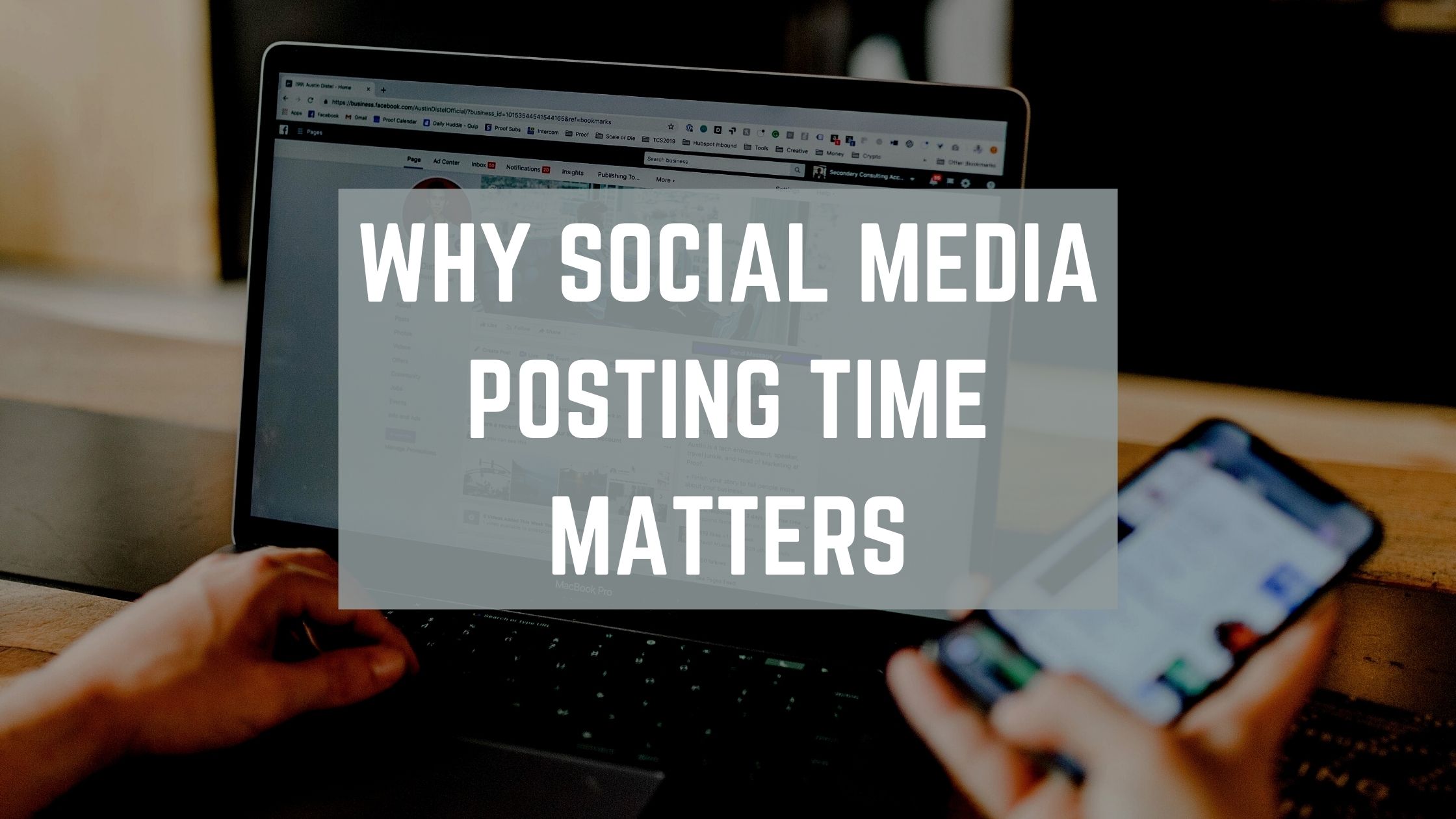 Figuring out the best social media policy for your business can often be a beast. With so many factors determining what makes a page successful, it's dizzying to tackle, but the simplest fixes can yield big results. When you post is often just as important as what you post. By paying attention to social media posting times, businesses can work with the algorithm to prioritize content, increase user engagement, and boost page traffic.
The Importance of Posting when your Audience is Online
One of the many factors that social media algorithms weigh when showing content in a user's feed is recency—how recently something was posted. Almost all algorithms factor this in when prioritizing content. For many platforms, the most recent posts will be seen sooner. A surefire way to get your content seen is to post when your audience is online. Posting during non-peak hours might mean your audience doesn't even see your post in their feed. Every social media platform has
times that are optimal for posting. For Facebook, the best time to post is on Wednesday between 11 AM and 1 PM. The goal for posting during optimal times is getting engagement with your content.
Automation tools like CoSchedule are great for many reasons. They automate the posting of your content, freeing you to focus on engaging with your audience. One of their other major advantages is that they can aid in helping you pick specific times to post; they might even have their own algorithm to determine the best posting time for you, taking the guesswork out of it.
Using Analytics to Your Advantage: Targeting Posts to Your Audience
Use social media analytics tools such as Facebook Insights to help you see when your audience is online. When you target your posts to your audience through timing and type of content, there's a higher chance of user engagement, thereby boosting your page in the algorithm. This increases page visibility.
Factors like geography, demographics, and the type of content all impact the dilemma of when to post and how well those posts perform. You can experiment by posting similar content at different times of the day or week to test what performs best. From this, you can create a content and posting schedule—and don't underestimate the importance of having a social media marketing strategy.
Don't Forget the Golden Rule of Social Media
The best timing in the world can't make up for bad content. Always strive for quality over quantity. Bad content results in bad page traffic. And as usual, aim for consistency in your posting.
Conclusion
With all the factors algorithms weigh when deciding to show your posts in someone's feed, it's important to use every angle to your advantage. This can come down to simply the time of day you're posting. By catering to when your audience is online, you can increase the chances users will see your posts. In turn, this increases the likelihood of engagement and page traffic for your business.
LEARN MORE SEO FROM YOUR EMAIL
SEO, YouTube, Pinterest and more sent out bi-weekly
Thank you for subscribing.
Something went wrong.